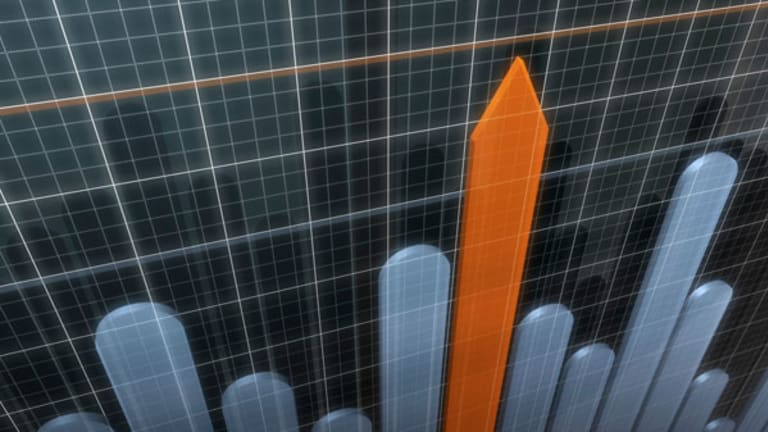 (Adds 2011 performances for the S&P 500 and the Dow Jones Industrial Average.)
BOSTON (
) -- After the equity market's gut-wrenching, roller-coaster ride this year -- resulting in a break-even performance that scuttled even the most conservative of experts' predictions -- it's a good time to shuffle one's portfolio and replace the losers with fresh picks that are consensus "buys" from Wall Street's most respected stock pickers.
But it's important to realize that although they may agree on what are now the most appealing stocks, no investment expert can give you a clear-eyed outlook for next year's market performance.
Typical of the muddy outlook, S&P Capital IQ's Investment Policy Committee said last week that it puts the odds of a double-dip recession in the U.S. at 35%, down from 40% in the summer. "Yet the heightened European sovereign debt crisis, as well as the U.S. government impasse, make things less certain," its analysts say.
Mutual fund and equity analysis firm Morningstar sees some sunbeams through the clouds. "We sense the beginnings of a shift under the surface, and we now have a decidedly optimistic outlook for the market in 2012," it said last week.
Morningstar's criteria for what are favorable stocks sound arch-conservative. "While the global economy will certainly continue to struggle for growth, well-positioned companies with little to no debt on their balance sheets should benefit from growing pockets of strength," the firm said.
So
TheStreet
compiled a list of companies that appear on several investment advisory firms' best "buy" lists, including Standard &Poor's Capital IQ, Morningstar's "Ultimate Stock-Pickers" list (gleaned from the holdings of several top-performing mutual funds), as well as from Wall Street investment banks such as
and
, and a host of mutual funds.
Given the uncertainties ahead and the poor performances of many investment advisers' top picks last year, it's no surprise that their "buy" lists for 2012 comprises mostly familiar, large-cap stocks with minimal downside risk. In some cases, investors have already been richly rewarded.
MasterCard
(MA) - Get Mastercard Inc. (MA) Report
and
Visa
(V) - Get Visa Inc. Class A Report
, which are outlined below, have risen 67% and 45% this year, respectively. But the S&P 500 Index of the biggest U.S. companies was little changed this year, with today being the final trading session of 2011. The Dow Jones Industrial Average was up almost 6% for the year.
Here's a list of
21 stocks that the experts give among the most "buy" ratings
:
1.
Apple
(AAPL) - Get Apple Inc. (AAPL) Report
, the maker of consumer-electronic devices like the iPhone, iPad and iMac, is one of the most widely held stocks in the world. It made Bank of America/Merrill Lynch's list of top stocks for 2012 -- and several others'. The shares are up an average of 43% a year over the past decade. Goldman Sachs analysts say they still see great value.
Almost three-quarters of U.S. small and medium-sized businesses (with fewer than 1,000 workers) plan to purchase tablets over the next 12 months, with the iPad being the most considered among the group, according to an NPD report released Thursday. That will give Apple a boost unexpected by many investors.
2.
Coca-Cola
(KO) - Get Coca-Cola Company Report
, one of the world's biggest beverage companies, is on Morningstar's Ultimate Stock-Picker's list of favorites and is a top pick of Goldman Sachs and S&P for 2012.
3.
Oracle
(ORCL) - Get Oracle Corporation Report
, a leader in business software and hardware, shows up on Goldman Sachs and S&P MarketScope's top picks list.
4.
International Business Machines
(IBM) - Get International Business Machines (IBM) Report
, the computer industry conglomerate, has been a
perennial "buy" on many lists over the past decade
. Warren Buffett's
Berkshire Hathaway
(BRK.B) - Get Berkshire Hathaway Inc. Class B Report
has been gobbling up its shares all year and so sees brighter days ahead.
5.
Microsoft
(MSFT) - Get Microsoft Corporation (MSFT) Report
,
the software and all-around computing giant
, is held by 16 of the top mutual funds tracked by Morningstar's Ultimate Stock Pickers list. In addition, S&P has it rated "buy."
6.
Qualcomm
(QCOM) - Get QUALCOMM Incorporated Report
, which has patents on and makes components that are used in most all mobile wireless communications devices, is on Wells Fargo's "priority" stock list and gets a "buy" rating from S&P and
.
7.
EMC
(EMC)
is the leader in data storage and is jumping into cloud computing, one of the industry's latest trends. It gets a "strong buy" five-star rating from S&P and shows up in several well-known mutual funds' top holdings.
8.
SAP
(SAP) - Get SAP SE Sponsored ADR Report
, cited by
Deutsche Bank
(DB) - Get Deutsche Bank AG Report
as one of its
top European stock picks for 2012
, dominates the world market for enterprise resource planning software. The company's shares have a three-year average annual return of 22% and a market value of $70 billion.
9.
Akamai Technologies
(AKAM) - Get Akamai Technologies, Inc. Report
makes products that
speed the delivery of content and applications over the Internet
. S&P gives it its highest rating of five stars and a "strong buy" recommendation.
10.
McDonald's
(MCD) - Get McDonald's Corporation (MCD) Report
is the world's largest fast-food chain and is on
for its steady earnings growth.
11.
General Mills
(GIS) - Get General Mills, Inc. (GIS) Report
is one of the world's leading cereal and packaged-food makers.
12.
ExxonMobil
(XOM) - Get Exxon Mobil Corporation Report
, the biggest component in the S&P 500 Index and the world's largest oil company, is prominent on the list of top picks by Morningstar's Ultimate Stock Pickers and
a favorite of those seeking dividends
, given its 2.21% yield.
13.
Halliburton
(HAL) - Get Halliburton Company (HAL) Report
is a provider of oil-field services, from pressure pumping to drilling, with projects in about 80 countries. S&P has it rated "buy," as do 38 analysts covering the stock, or 89% of the total.
14.
Schlumberger
(SLB) - Get Schlumberger NV Report
is one of the largest oil services companies with all the major oil companies as its customers. S&P has it rated "strong buy" with five stars, its top recommendations.
15.
(CVX) - Get Chevron Corporation Report
is an integrated energy company with exploration, production and refining operations worldwide.
16.
(NBL) - Get Noble Energy, Inc. (NBL) Report
is an explorer and producer of oil and natural gas, with many, potentially highly profitable, international offshore drilling projects.
17.
Cliffs Natural Resources
(CLF) - Get Cleveland-Cliffs Inc Report
, the largest producer of iron ore in North America,
will do well when the economy rebounds
as its product is used to make steel.
18.
(MA) - Get Mastercard Inc. (MA) Report
manages a network of global credit card brands, including MasterCard, Maestro and Cirrus, which it licenses to financial institutions that issue such cards to their customers.
19.
(V) - Get Visa Inc. Class A Report
, much like MasterCard, acts as the payment processor of credit cards for financial institutions by facilitating the authorization, clearing and settlement of transactions on its proprietary networks. Last week, it said is setting aside $1.6 billion to cover potential costs from pending lawsuits over alleged price-fixing of fees, adding to the $2.7 billion it already earmarked for such expenses.
20.
(WFC) - Get Wells Fargo & Company Report
is one of the nation's largest banks and is not seeing the severe problems of its competitors. It's on Goldman Sachs' "conviction buy" list for 2012 and is "buy"-rated at S&P.
21.
Cummins
(CMI) - Get Cummins Inc. Report
is a heavy-duty diesel and gas engine and generator manufacturer. It gets a "strong buy" rating and five stars from S&P, and shows up on
several industrial sector stock "buy" lists
. Almost 92% of its shares are owned by institutional investors.
>>To see these stocks in action, visit the
21 Stock Picks That Experts Agree On
portfolio on Stockpickr.
Disclosure: TheStreet's editorial policy prohibits staff editors and reporters from holding positions in any individual stocks.