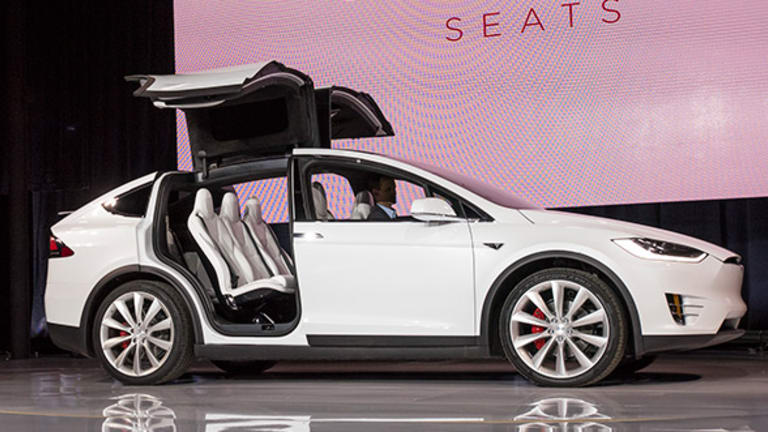 2016 Stock Picks From Mott Capital: Alkermes, Tesla, Disney, More
Michael Kramer of Mott Capital talks about his stock picks for 2016, including shares of biotech company Alkermes, which were up 30% in 2015 and show no signs of stopping.
Shares of Alkermes (ALKS) - Get Alkermes Plc Report were up 30% in 2015, and the biotech company's strong pipeline for psychiatric drugs bodes well for another strong year in the market, said Michael Kramer, CEO of Mott Capital.  
"Their lead drug for a major depressive disorder should have phase III results coming in the first quarter of this year," said Kramer. "Previous studies had indicated that patients who had major depressive disorders showed results within in seven days, which is very impressive."  
Kramer is also constructive on Tesla (TSLA) - Get Tesla Inc Report , which saw its stock rise around 13% in 2015. The electric automaker's shares sank almost 7% on Monday after the company said it delivered 50,580 vehicles in 2015, including 17,400 in the fourth quarter. The total surpassed Tesla's guidance of 50,000 cars, yet Wall Street analysts were hoping for a number closer to 55,000.  
"You have to look at the long-term picture as to where they will be in 2020, and whether they will achieve profitability," said Kramer, adding that once Tesla lowers its battery cost to less than $100 per kilowatt, then its profitability skyrockets.  
Shares of Vodafone (VOD) - Get Vodafone Group Plc Report were down 1% last year, boosting the telecom's dividend to 5.4%. Nevertheless, Kramer likes the company less for its coupon than for its emerging market potential.  
"In Africa only 10% of users are on smartphones, while in India it's about 25%," said Kramer. "Think about the growth you are going to have in penetration, not in terms of people talking on their phones more, but the data they are going to be using."  
Finally, Kramer is positive on shares of Disney (DIS) - Get Walt Disney Company Report , which were up 14% in a very volatile 2015. He said the stock suffered wild swings last year because Wall Street kept focusing on consumers dropping ESPN from their cable packages, or cutting the cable cord, rather than the fantastic content Disney continues to churn out.  
"At the end of the day, it's not about who has the service, it's about who controls the content," said Kramer. "And Disney controls their content, whether it be through ESPN or through movies, you have to pay for the right to access that content. They are not going to give it away for free."