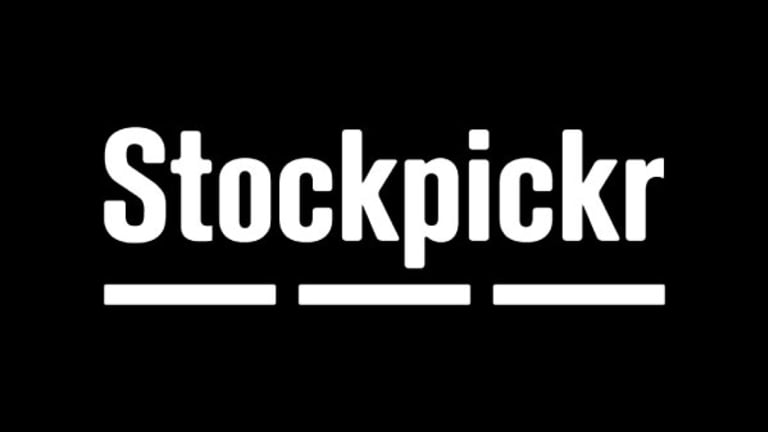 2010's Biggest Week for Dividend Increases
Last week, 29 companies boosted their dividends, including UPS and Pitney Bowes.
BALTIMORE (Stockpickr) -- While the attention these days seems to be focused on stocks' price movements, don't forget about dividends. After all, income stocks can outperform the rest of the market when times are tough.
Just look at the
Dow Jones Industrial Average
year to date. Investing in the Dow in 2010 would have resulted in a loss of 2.72% on the year. But the Dow's dividend stocks beat that loss by 48 basis points -- an 18% advantage for dividends.
Last week was a fairly significant one in the dividend world. All told, 29 companies increased their payouts to shareholders, making last week 2010's biggest week for dividend increases so far.
At Stockpickr, we pay special attention to each week's dividend hikes, and for good reason: Historically, companies that pay higher dividends materially outperform those that don't, and when the market turns bearish, dividends could be the only semblance of return that investors see for a while. Dividend increases are significant for any company and an even bigger deal in this economy, where management has to decide whether to prioritize balance sheet liquidity or sharing profits with shareholders.
Here's this week's round-up of recent
. These stocks represent some of the most interesting income investments on the market right now.
Mail processing solution provider
Pitney Bowes
(PBI) - Get Free Report
is enjoying a strong week on the heels of the company's favorable earnings release. The company increased its dividend 1.4% to 36.5 cents per share -- a modest move that should attract the attention of investors already wooed by Pitney Bowes' fundamental performance.
The company, which dominates the international business and consumer postage meter market, has been successful at growing its top line by acquiring smaller companies that provide complementary businesses. With postal mail not going anywhere for most companies, the demand for Pitney Bowes products should remain stable as we enter the new decade.
One investment manager that's hoping to capitalize on that is Los Angeles-based
, which also owns stakes in
Merck
(MRK) - Get Free Report
and
Wells Fargo
(WFC) - Get Free Report
.
Shipping giant
United Parcel Service
(UPS) - Get Free Report
took some hard hits in 2008 as sales contracted alongside consumer spending. But with discretionary spending back up in 2009, UPS recovered, and shares look to benefit even more as we enter 2010. Last week, the company announced a 4.4% dividend increase, bringing its quarterly payout to shareholders to 47 cents per share and giving the company a dividend yield of 3.31%.
UPS has economic tailwinds at its back now that the company is back on the path to growth. UPS is the largest shipping network in the country, delivering an average of 15 million packages on any given day -- more than twice as many as top competitor
FedEx
(FDX) - Get Free Report
. But FedEx dominates in the higher-margin express segment, an area where UPS could stand to gain more ground. Still, with the departure of German-based DHL from the U.S. shipping market, both companies should continue to thrive this year.
At least that's the plan for funds like
(TOCQX), a fund rated five-stars by Morningstar, which owns shares of UPS alongside stakes in
Google
(GOOG) - Get Free Report
and
Verizon
(VZ) - Get Free Report
.
Time Warner
(TWX)
is one of the biggest names in broadcasting, and after spinning off its
AOL
(AOL)
unit back at the end of 2009, it's a leaner company than ever before. Time Warner increased its dividend 13.3% last week to 21.25 cents per share.
The spinoff of AOL was nothing new to Time Warner; the company also spun off its cable unit,
Time Warner Cable
(TWC)
, in early 2009. Those corporate actions leave the company to focus on its core business: its cable networks, films and publishing arms. With some of the biggest brands in broadcasting, including CNN, TNT and HBO, Time Warner should continue to deliver solid results as consumers snap up its content.
One fund that's already snapped up shares is the
J.P. Morgan Intrepid Value Fund
(JPIVX), which also owns positions in
Bank of America
(BAC) - Get Free Report
and
Goldman Sachs
(GS) - Get Free Report
.
For the rest of this week's dividend stocks, check out the
on Stockpickr.

Find ex-dividend dates, amounts, and yields -- by company -- with TheStreet's Dividend Calendar >>
And if you haven't already done so, join Stockpickr today to create your own dividend portfolio.
-- Written by Jonas Elmerraji in Baltimore.
Jonas Elmerraji is the editor and portfolio manager of the
Rhino Stock Report
, a free investment advisory that returned 15% in 2008. He is a contributor to numerous financial outlets, including
Forbes
and
Investopedia
, and has been featured in
Investor's Business Daily
, in
Consumer's Digest
and on
MSNBC.com
.