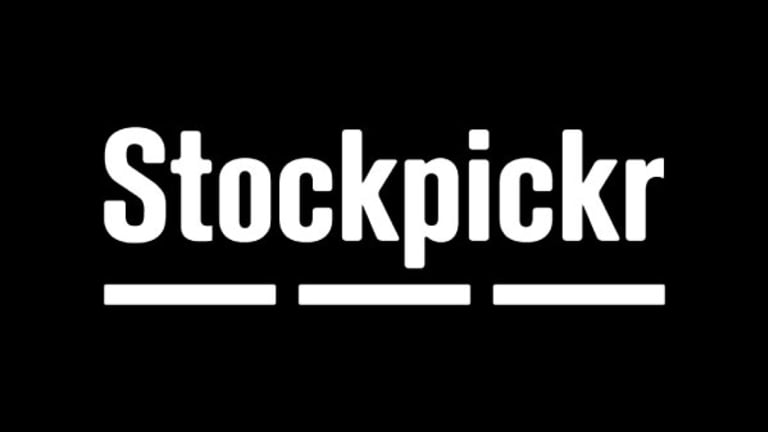 20 Stocks With Huge Insider Selling
Insiders at these S&P 500 companies are unloading stock unto the market. Do they know something we don't?
WINDERMERE, Florida (Stockpickr) -- Do corporate insiders at some of the biggest and most influential companies on the planet know something that we don't? You can't help but wonder when you take a look at the enormous amount of insider selling that continues to take place at S&P 500 companies.
Once again, insider selling for the week ending on Nov. 19 far outpaced
, this time by an unbelievable ratio of 8,280 to 1, according to a weekly
For this reporting period, there were only five companies at which insiders found enough value to buy a total of $150,673 worth of stock, compared with 117 sales worth a total of $1.25 billion.
Such strong insider selling week after week for S&P 500 companies is become very disturbing. I can't remember the last time that buying among S&P 500 companies was even close to the level of selling we continue to see in these weekly reports.
>>Also:
5 Stocks Insiders Predict Will Outperform
The insider buying for the most recent reporting period was seen in the following stocks:
Sealed Air
(SEE)
,
NiSource
(NI)
,
W.W. Grainger
(GWW)
,
BBT
(BBT)
and
International Game Technology
(IGT)
. It's nice to see that insiders at Sealed Air and W.W. Grainger are at least buying their stock near
. However, not a single one of these buys was of over $55,500 worth of stock, so there's really nothing here worth jumping up and down about. Again, it is an extremely troubling sign to see almost no notable insider buying in S&P 500 companies.
I also find it very interesting that corporate insiders don't seem to be big believers (based on their actions) in the powers of quantitative easing, which was supposed to be a put on the market that would keep stocks from going down. Remember when hedge fund manager
went on
CNBC
on Sept. 24 and basically said stocks were entering a win-win environment?
>>Also:
Tepper said that just about everything was going to do well, including stocks, bonds and gold, because of quantitative easing. And he said that if the
Fed
were to end quantitative easing, then stocks would also do well because it would mean the economy was removed from any significant recession threats. Well, why aren't the most knowledge people who actually run companies for a living buying into Tepper's thesis?
Instead of buying any stock, insiders are selling like it's going out of style, in amounts that are becoming mindboggling. Do corporate insiders at some of the most powerful companies in the world think that the Fed has created an asset price bubble with all of this quantitative easing? I am starting to think that is the case, and I also believe that the same insiders who are selling might be adopting the view that this bubble will end just as badly as those before it.
That would explain why insiders continue to flood the open market with a ton of stock. It's also possible that insiders are just taking advantage of the recent highs in the broad indices to look in some big gains. However, I would think that at some point, if those same insiders believed like Tepper does that stocks are destined for a win-win situation, they would be net buyers and not sellers since we should have way more gains to come in the future.
>>Also:
Four Stocks Liked by the Bigwigs
Here's a look at the
with the largest amount of insider selling.
The last time I highlighted insider selling in S&P 500 stocks, I pointed out that a lot of those sales were coming out of techland. That trend continues for the most recent reporting period, with names such as
Microsoft
(MSFT)
,
Oracle
(ORCL)
,
Amazon.com
(AMZN)
and
Juniper Networks
(JNPR)
among four of the top 10 companies on the insider selling list.
The largest amount of insider selling this quarter was seen at software king Microsoft, where insiders sold a whopping 24.5 million shares, or $636.3 million worth of stock, at an average share price of $25.99. Once again, most of the selling was done by Microsoft CEO Steven Ballmer and chairman of the board
. Ballmer and Gates have been quoted in the media as saying they're selling stock for tax reasons and for Gates to raise money to run his charitable ventures, but if you owned this stock, would you care why they're selling? I know I wouldn't, and at some point the large institutional shareholders of Microsoft are going to get tired of the relentless selling from Microsoft insiders.
>>Also:
5 Undervalued, Unloved Technology Stocks
Keep in mind that shares of Microsoft haven't traded above $37 a share in over 10 years. The stock hasn't done so well so far in 2010 either, with shares off 17%. You would think that insiders at a company whose stock hasn't been a leader in the markets in a long time would want to build some market confidence in their company by not selling. Clearly, that's not what's important to the most powerful insiders at Microsoft. They seem to be happy to dump their stock in size when the opportunity presents itself.
The second largest amount of selling for this period was seen in home improvement retailer
Home Depot
(HD)
. Insiders at Home Depot sold 5.6 million shares, or $173 million worth of stock, at an average share price of $31.08. Most of the selling in Home Depot was done by director David Batchelder. If you check out
form4oracle.com
, you'll see that Batchelder has continued to sell stock last week as well, and he's taken his overall stake in Home Depot down 44%, from 20.64 million shares to 11.49 million shares.
>>Also:
Cramer's Tough-to-Paint-a-Negative-Picture Stocks
From a technical standpoint, shares of Home Depot are currently trading below the stock's 50-day moving average and below the 200-day moving average of $31. This is often a warning sign that stock is being distribution by the smart money, since many market technicians have steadfast rules that force them to sell a stock once it breaks below these key technical levels.
Oracle
(ORCL)
came in third this week for amount of selling ,with insiders dumping 5.6 million shares, or $140.9 million worth of stock, at an average share price of $28.14. Oracle is a regular on the top insider selling list due to CEO Lawrence Ellison's propensity to dump stock. The latest filings show that Ellison continued to sell stock last week and has now taken his overall holdings in Oracle down by 4% to 1.16 billion to 1.1 billion. Shares of Oracle recently slid from around $29.50 a share to its current level of around $27, so it looks like the insiders selling here is starting to weigh on the stock.
>>Also:
Top Holdings of Hedge Funds in FBI Probe
A new name to the insider selling list for the most recent reporting period was
IntercontinentalExchange
(ICE)
, an operator of regulated futures exchange and over-the-counter markets and derivatives clearing houses. Insiders at ICE sold 80,250 shares, or $9.1 million worth of stock, at an average price of $113.48. One of the big sellers at ICE was CEO Jeffrey Sprecher. According to the filings, Sprecher has taken his stake in ICE down by 5% from 1.54 million to 1.46 million.
>>Who Owns ICE?:
Another company that saw a key insider sell a ton of stock was
Express Scripts
(ESRX)
. This company is a pharmacy benefit management firm operating n North America. Insiders at Express Scripts sold 837,368 shares, or $43.2 million worth of stock, at an average price of $51.62. It looks like most of that selling was done by chairman of the board, president and CEO George Paz. It's never a great sign to see a CEO dump that much stock all at one time. However, the stock is up 21% year-to-date, and shares are just a few points off a 52-week high, so maybe it's just profit taking by Paz.
>>Who Owns Express Scripts?:
To see more stocks with heavy insider selling, including
Polo Ralph Lauren
(RL)
,
Walt Disney
(DIS)
and
Precision Castparts
(PCP)
, check out the
Top 20 S&P Stocks With Big Insider Selling
portfolio on Stockpickr.
-- Written by Roberto Pedone in Winderemere, Fla.
RELATED LINKS:
>>3 Stocks Setting Up to Break Out
>>How to Trade This Week's Earnings
>>3 Homebuilder Stocks to Avoid
Follow Stockpickr on
and become a fan on
Facebook.
At the time of publication, author had no positions in stocks mentioned.
Roberto Pedone, based out of Windermere, Fla., is an independent trader who focuses on stocks, options, futures, commodities and currencies. He is also an outside contributor to Beconequity.com and maintains the website Maddmoney.net, which he sold to Blue Wave Advisors in 2008. Roberto studied International Business at The Milwaukee School of Engineering, and he spent a year overseas studying business in Lubeck, Germany.