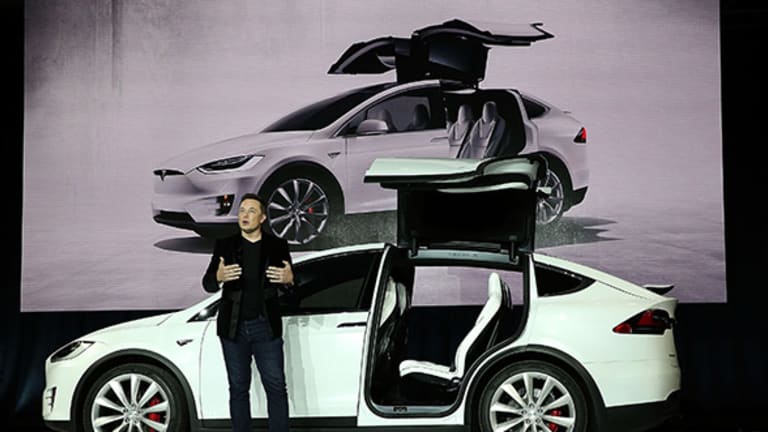 Wall Street Is Beyond Obsessed With Tesla's Founder Elon Musk -- Here Are the Biggest Reasons Why
Tesla shares continue to be hot.
Tesla shares continue to be hot.
Here comes Tesla's (TSLA) - Get Report hotly anticipated Model 3.
The Model 3 has passed regulatory production requirements and the first cars will be on roads by July 28, its founder Elon Musk said Monday.
In a series of Tweets, Musk said the Model 3 has passed all regulatory requirements two weeks ahead of schedule and it is "expecting to complete SN1 on Friday", a reference to what could be the first model off the production line.
The date is likely to give Tesla's excited investors some degree of comfort. Tesla's shares have risen about 70% this year, and 21% in the past three months.
Despite the car manufacturer's lack of profit, the excitement surrounding the company's developments and products continues to fuel its overall growing share price.
Here are 21 reasons investors are enthusiastic about Tesla.