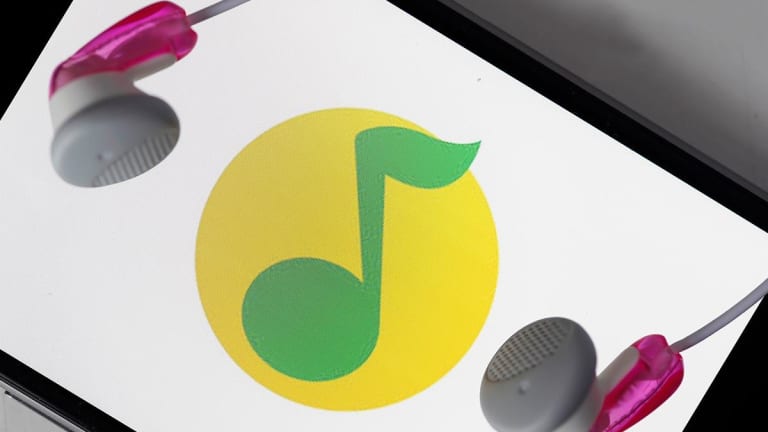 2 Stocks for Discount Shoppers to Put in Their Baskets
One options play and one long equity play that are a bargain right now.
Two alerts for discount shoppers. The first is obvious. It's Pacific Gas & Electric Co. (PCG) - Get Free Report . Will the California utility be forced to seek bankruptcy protection? It is facing a mountain of liability in the wake of a spate of wildfires that tore through the state. The company already has acknowledged a need to add to or change the board. S&P Global Ratings on Wednesday cut its rating for PCG from BBB- to B. For clarification, this labels PCG's debt as junk.

Obviously, I would not suggest an equity play in this name. However, I will price the options market going out six months after open. A limited directional play, such as a bull call spread or a bear put spread, could present value in a risk-averse way for a trader willing to go there.
Now, for my new secret weapon. I likely will implement a long in the coming days in Tencent Music Entertainment (TME) - Get Free Report . The Chinese streaming music service has struggled lately after its December initial public offering (IPO). This name peaked at $14.75 on Dec. 12 after the deal had been priced at $13 the night prior.
Sure thing? Not even close. Trade-related name? No, but definitely a name dependent on the Chinese economy, so yes, in a roundabout way. I noticed on Monday that KeyBanc initiated the name at Overweight with a $19 price target. Then I notice that Bank of America had initiated the name at a Buy with a $17.10 price target. Both of those firm were involved either as joint book-runners or co-managers on deal day, so I don't get all that fired up about their opinion.
However, what I do get fired up about is that Tencent Music is the largest streaming music service in China. The population of China is estimated to be close to 1.386 billion. Tencent Music boasts 800 million active monthly users. This indicates to me both deep penetration and substantial room for growth. On top of that, such broad usage could allow for eventual pricing power. Put in perspective, U.S. streaming television service Netflix Inc. NFLX boasts about 137 million active users, 58 million of which are in the U.S.
At these prices, it appears possible that risk-reward could play well for going long the shares. Keep in mind, not a lot of data is yet available. There is no consensus view for earnings or revenue. Levered cash flow is admittedly negative, and the lockup expiration looms on June 10. There is a chance some investors may look to liquidate come summer regardless of where the shares are trading. This must factor into the timing of the exit of any entry-level position. 
(Get Morning Recon delivered directly to your inbox each market day. Click here to sign up for e-mail delivery of Stephen "Sarge" Guilfoyle's Morning Recon, Jim Cramer's Daily Booyah! or other great free newsletters from TheStreet.)
At the time of publication, Guilfoyle had no positions in the stocks mentioned.