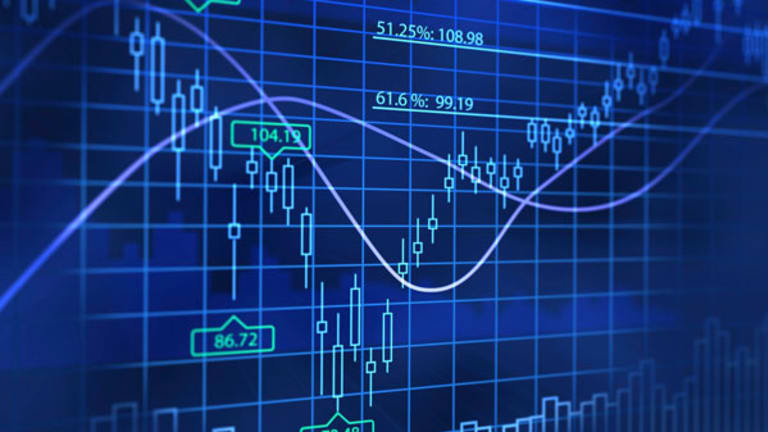 11 Worst-Run Companies of 2011
Scott Rothbort is ready to unveil the 2011 additions to his annual list of the most poorly run companies.
MILLBURN, N.J. (Stockpickr) -- Since 2006, I have published an annual list of the worst-managed publicly traded companies. Every year, I re-evaluate the list, putting those companies whose management has improved on parole and inducting new members in their place. Over the years, the companies on this list have made excellent short-sale candidates, with some continuing down their poorly run path to bankruptcy as others manage to get their acts together.
Each company on my list displays one or more of the following characteristics of poor management.
Poor Financial Condition: Heavy debt loads, large amounts of goodwill and poor cash flow are common among poorly run companies. As a result, their balance sheets are in lousy shape. The inability to shore up balance sheets could spell further danger in the future.
Second Banana Syndrome: Some of the companies on my list are not what would you refer to as "best of breed." Most of them are in an industry or sector that has at least one more-dominant competitor. After all, why swill beer when you can sip champagne?
Ineffective Management: Successful companies will have management teams that not only innovate but also can perform during times of stress. Innovation does not mean simply introducing a single "cool" product, as Sharper Image did with the Ionic Breeze Air Purifier. Effective innovation and management are about being able to transform a company into a provider of a well-balanced and diversified line of products.
Disastrous Strategic Acquisitions: Many companies try to grow by developing a successful acquisition strategy. Many cause more harm than good by doing so. Do you remember the ill-fated acquisition of the old America Online by Time Warner ?
Failure to deliver value to shareholders: The bottom line remains the same good management teams deliver dividends and share price appreciation to shareholders. Bad management delivers coals in stockings.
First, let's review the roster of my list of worst-run companies from years past and see how they've fared lately.
Class of 2006
Alcoa
(AA) - Get Report
: Alcoa remains on my list. Alcoa and its management team continue their traditional mismanagement of shareholders' wealth. Yes, earnings should improve nearly 60% in 2011 over the prior year, but in the last year Alcoa stock has slid 9% while the
S&P 500
rose about 9% on a price basis. Next year, the company is expected to increase earnings by 22%. Can this management team finally deliver to shareholders? I remain skeptical, but even a blind squirrel can find a nut every once in a while.
For another take on Alcoa, check out "
5 Breakout Stocks to Leverage the Rally
."
Alcatel-Lucent
(ALU)
: Alcatel is still on my list. This company should return to profitability for the first time since 2006. That is no consolation to shareholders, who have watched their stock value decline nearly 19% in the last year. This once leading-edge technology company is finding itself bringing up the rear these past few years and struggles to catch up.
Cablevision
(CVC)
: Cablevision remains on my list. The Dolan family continues to live large on Cablevision. Concurrently, shareholders suffer, with the stock falling close to 21% in the past year. That includes the spinoff
AMC Networks
(AMCX) - Get Report
, which, believe me, was no great benefit to shareholders. AMC has also fallen since its spinoff on June 30. By the way, everyone I know who has Cablevision as a service provider hates it. That does not surprise me one iota.
Not everyone agrees with me. Cablevision, one of the
, shows up in the portfolios of
and
Chase Coleman's Tiger Global Management
as of the most recently reported period.
Janus Capital
(JNS)
: Janus Capital remains on my list. Janus continues to see an erosion of its business as investors pull money from its funds. Earnings for the company are expected to decline by 15% in 2011 and 19% in 2012. The stock price has declined 31% in the past year. Here is a tip for the money managers at Janus: Short your own stock.
Janus also appears on lists of
7 Dividend Stocks to Consider and
and the
10 Worst-Perfoming S&P 500 Stocks of the Year
.
Sharper Image
: Bankrupt.
Pier One
(PIR) - Get Report
: I removed Pier One from the list in 2010. That stock has jumped over 43% in the year since its reprieve.
Class of 2007
Palm
: Palm is now part of
Hewlett-Packard
(HPQ) - Get Report
. I'll say more on the acquirer later on.
Circuit City
: Bankrupt.
Charter Communications
(CHTR) - Get Report
: Charter filed for Bankruptcy in March 2009 and emerged from bankruptcy in November 2009. It's now back in operation as a public company, but since it is not the old Charter Communications, it's longer on this list. It's also one of the
.
Six Flags
(SIX) - Get Report
: Six Flags filed for bankruptcy in June 2009 and emerged from bankruptcy in April 2010 and is now bank in operation as a public company. Again, it's not the old Six Flags, so it's no longer on the list.
Washington Mutual
: WaMu was declared insolvent and seized by the FDIC in 2008. Washington Mutual is now a part of
JPMorgan
(JPM) - Get Report
, which is one of the world's premier financial institutions under the stewardship of Jamie Dimon.
Class of 2008
Macy's
(M) - Get Report
: Macy's was removed from the list in 2010. That stock has jumped about 35% in the year since it was given a reprieve from this list. Macy's is one of the
top holdings of David Tepper's Appaloosa Management
and was one of the
Top Stocks With the Most Hedge-Fund Action
in the most recently reported period.
General Motors
(GM) - Get Report
: GM filed for Bankruptcy in June 2009, and a new entity was formed with the backing of the U.S. Treasury. It's now back in operation as a public company as a result of its IPO in November of 2010. Since it is not the old General Motors, it is longer on this list. GM shows up on a recent list of
6 Auto Stocks That Could Accelerate
.
Time Warner
(TWX)
: This fixer-upper of a company has managed to reduce its heavy debt load, primarily as a result of its
Time Warner Cable
(TRC) - Get Report
spinoff but also with the help of strong operational cash flow. I just would prefer that Time Warner would pay off more debt rather than repurchase stock. The stock has gained nearly 10% in the last year, in addition to its nearly 3% dividend. I am upgrading Time Warner's status from a worst-managed company to a work-in-progress and removing the company from this list. However, I reserve the right to add the company right back on if management has a relapse.
Class of 2009
Advanced Micro Devices
(AMD) - Get Report
: AMD is still on my list. The entire technology sector, especially the semiconductor industry, seems on board with the development of mobile handheld devices such as smartphones and tablets -- with the exception of Advanced Micro Devices. This management team has not capitalized on that trend. Earnings will decline about 14% in 2011, compared with a 20% increase for industry leader
Intel
(INTC). Advanced Micro Devices' share price has declined 22% in the past year, whereas Intel's has jumped a mirror image 22%. AMD is clearly a second banana.
Sirius XM Radio
(SIRI) - Get Report
: This remains a battleground stock, with a very loyal and vociferous group of shareholders. Sirius is also one of the most heavily traded stocks around. The stock is higher by 29% on the year, aided by improving automobile sales. The company has also turned the corner on earnings and cash flow. Revenue appears to have upward mobility. I would not suggest that you invest in Sirius XM, but I think that the company's management has proven that it has turned itself around. Hence, I am giving Sirius XM its walking papers from my worst-managed list.
For another take on Sirius, check out today's "
5 Stocks Poised to Pop off Strong Earnings
."
Jamba Juice
(JMBA) - Get Report
: Revenue continues to slide at Jamba. Earnings remain in the red. The stock has declined 28% in the past year. Why go to Jamba when you can get real fruit smoothies at
McDonald's
(MCD) - Get Report
or
Panera Bread
(PNRA)
? Here is the good news for Jamba shareholders: The company holds about 35 cents in cash per share. Here is the bad news: It is still on the worst-managed list.
Class of 2010
Yahoo!
(YHOO)
: Yahoo!, which is still on my list, has made for very interesting tabloid-like discussion in financial circles this past year. First, the company botches its ownership in Chinese Internet giant
Alibaba
. Earnings and revenue have pretty much been disappointing and are headed in the wrong direction. Former CEO Carol Bartz was a broken rudder in her leadership of the company and finally got whacked by the board in September. Now it appears that there are several groups that are interested in acquiring Yahoo!, at a much lower price than
Microsoft
(MSFT) - Get Report
was willing to purchase the company at in 2008. Only because of those rumors has the stock managed to eke out a 1% gain in the last year. I remain skeptical that this company can succeed on its own.
Boeing
(BA) - Get Report
: Boeing's 787 finally made its first commercial flight. Still, the company's stock has declined by 4% in the past year. When you hear about the cost overruns and blunders in conjunction with the 787 project, you have to question management's capabilities. Also, given the budgetary concerns in Washington, the prospects for continued funding from Congress at current levels is in jeopardy. Boeing remains on my list for now.
Class of 2011
I herby confer upon the following companies the distinction of being the newest inductees to my list of the
11 Worst-Run Companies of 2011
.
MF Global Holdings
( MF): What do you do if you left an entire state in financial shambles after being voted out of office -- even if you yourself are filthy rich? You take over a financial institution and create another financial mess. That is what happened when former New Jersey Governor Jon Corzine took over MF Global Holdings. What was he thinking when it came to sovereign euro debt? The whole world was short, so he went contrarian. Did he learn anything from the 2008 financial crisis? Evidently not, because he was too busy destroying New Jersey's finances at the time. This is a man who evidently wanted to be secretary of the Treasury. MF Global stock is off 85% this year.
Sure enough, after 2011's list was finalized, it was announced just this morning that MF Global has
filed for Chapter 11 bankruptcy
.
Hewlett-Packard
(HPQ) - Get Report
: This company spent billions of dollars on disastrous, poorly timed or overpriced acquisitions -- including Palm, 3PAR and Autonomy -- in just the last year. Hewlett-Packard has developed a bipolar strategy when it comes to its TouchPad tablet strategy. In August 2010, longtime and successful CEO Mark Hurd resigned over, shall we say, personal matters. He was replaced by Leo Apotheker, a software expert and former CEO of
SAP
(SAP) - Get Report
to head up this hardware firm. Apotheker, after blundering the TouchPad strategy, decided to spin off the company's personal computer division. He lasted a few days short of a year in his role and was replaced by former
eBay
(EBAY) - Get Report
CEO Meg Whitman. Whitman reversed the decision on the PC spinoff. Perhaps she can save this $58 billion company, which has seen its stock price slashed by a third in the past year. Until then, Hewlett-Packard, because of its dysfunctional history, will be categorized as a worst-run company.
Again, not everyone agrees with me. HP, one of the
top five Dow stocks in David Tepper's portfolio
, shows up on recent lists of the
10 Dow Stocks With Lowest P/E Ratios
and
.
Sprint Nextel
(S) - Get Report
: If I deemed Sprint a second banana, I would be all too generous. You have to go back to 2006 since the company last turned a profit. Losses are expected for 2011 and 2012 as well. In an ever-expanding world of mobile telecommunications, Sprint Nextel does not offer products and services that can compete with those of
Verizon
(VZ) - Get Report
and
AT&T
(T) - Get Report
, which are likely to be a virtual national duopoly whether or not AT&T completes its acquisition of
T-Mobile
. Sprint Nextel's stock has declined 35% in the past year, and I do not see it going higher anytime soon unless management can perform a miracle.
To see these stocks in action, check out the
11 Worst-Managed Companies of 2011
portfolio.
-- Written by Scott Rothbort in Millburn, N.J.
RELATED LINKS:
>>5 Rocket Stocks to Claim Gains This Week
>>11 Low-PEG, High-Momentum Stocks
>>7 Dividend Stocks Shoveling Cash to Shareholders
Follow Stockpickr on
and become a fan on
Facebook.
At the time of publication, Rothbort was long MCD, PNRA and VZ, although positions can change at any time.
Scott Rothbort has over 25 years of experience in the financial services industry. He is the Founder and President of
, a registered investment advisor specializing in customized separate account management for high net worth individuals. In addition, he is the founder of
, an educational social networking site; and, publisher of
The LakeView Restaurant & Food Chain Report
. Rothbort is also a Term Professor of Finance at Seton Hall University's Stillman School of Business, where he teaches courses in finance and economics. He is the Chief Market Strategist for The Stillman School of Business and the co-supervisor of the Center for Securities Trading and Analysis.
Mr. Rothbort is a regular contributor to
TheStreet.com's RealMoney Silver
website and has frequently appeared as a professional guest on
Bloomberg Radio
,
Bloomberg Television
,
Fox Business Network
,
CNBC Television
,
TheStreet.com TV
and local television. As an expert in the field of derivatives and exchange-traded funds (ETFs), he frequently speaks at industry conferences. He is an ETF advisory board member for the Information Management Network, a global organizer of institutional finance and investment conferences. In addition, he is widely quoted in interviews in the printed press and on the internet.
Mr. Rothbort founded LakeView Asset Management in 2002. Prior to that, since 1991, he worked at Merrill Lynch, where he held a wide variety of senior-level management positions, including Business Director for the Global Equity Derivative Department, Global Director for Equity Swaps Trading and Risk Management, and Director for secured funding and collateral management for the Global Capital Markets Group and Corporate Treasury. Prior to working at Merrill Lynch, within the financial services industry, he worked for County Nat West Securities and Morgan Stanley, where he had international assignments in Tokyo, Hong Kong and London. He began his career working at Price Waterhouse from 1982 to 1984.
Mr. Rothbort received an M.B.A., majoring in Finance and International Business from the Stern School of Business, New York University, in 1992, and a B.Sc. in Economics, majoring in Accounting, from the Wharton School of Business, University of Pennsylvania, in 1982. He is also a graduate of the prestigious Stuyvesant High School in New York City. Mr. Rothbort is married to Layni Horowitz Rothbort, a real estate attorney, and together they have five children.