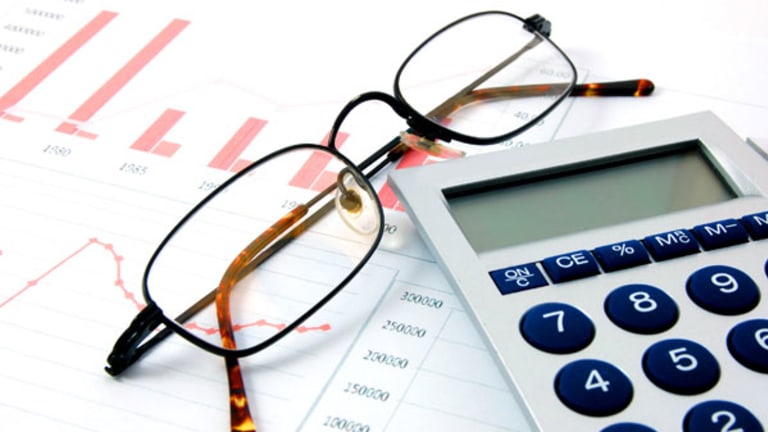 11 Stocks That Could Soar Off Zynga's IPO
With the IPO market picking up again, here's a look at several online gaming stocks could get a boost from a Zynga IPO.
WINDERMERE, Fla. (Stockpickr) -- The IPO market is picking up again, and there is big money to be made trading new issues.
Nothing illustrates this point more than the recent IPO success of the U.S.-based social networking site
LinkedIn
(LNKD)
and Russia's search engine king
Yandex
(YNDX)
(the Google of Russia). Both stocks priced at the higher end of their ranges and saw very respectable gains in their initial showings.
Traders jumped all over these two stocks off their IPOs because there just are not a ton of pure plays on social networking that currently trade in the market. If you missed trading these stocks on their debut, don't worry -- we have plenty more
in the pipeline that are either slated, or rumored, to come public very soon.
Some of the social networking names that traders should watch for IPO news and rumors about in the coming weeks and months are
Zynga
,
Twitter
,
Groupon.com
,
Zillow
,
PopCap
,
Pandora
and
Facebook
. Let me be really clear here: I expect to see huge trading opportunities in all of these names, if and when they IPO. The momentum money wants in to the social networking space, so I would advise riding this trend with them. Do not fight it.
I know a lot of traders who want to short LinkedIn already, now that the stock is optionable and shares are available for shorting. That trade might work for a bit, but with such a small float, I bet it sees a huge short squeeze that takes it back above the IPO high of $122.70. I understand the valuation argument, but when everyone wants to short something, rarely does the stock do what the crowd wants. I just read a report from
Bloomberg
that said the cost to borrow LinkedIn shares could be as high as 60% of the value of the shares on an annualized basis. Good luck, shorts.
Related:
Stocks to Play a Social Networking Bubble
Zynga, a leading provider of social and mobile games such as Mafia Wars and FarmVille, is expected to
file IPO paper work any day now
. Some think the market will value the IPO at over $10 billion, and even possibly $20 billion if LinkedIn was any guide. It's been rumored that both
Morgan Stanley
and
Goldman Sachs Group
have been approached as possible candidates to lead the IPO. I expect this stock to make a big move when it IPOs because it hits on two major trends: social networking and online gaming.
Both of these markets are booming right now and are red-hot. If you have a Facebook account, you know what I'm taking about. You have seen your friends wasting hours a day playing popular Zynga games such as Zynga Poker, Cafe World and World Twist. All of that time has equated to an unbelievable $850 million in revenue last year. Cleary, Zynga found a way to reap huge profits off of the lazy. That's a trend I doubt changes anytime soon.
With all of this in mind, it's time to jump into some gaming stocks ahead of the Zynga IPO. If Zynga comes public and gets anything near the valuation I am expecting, than I think the entire gaming sector is going to be lit on fire.
Here's a look at a number of
gaming stocks that could soar ahead of a Zynga IPO
.
Glu Mobile
One way to front run the Zynga IPO is to buy some shares in
Glu Mobile
(GLUU)
, a leading global provider of 3D social mobile games for smartphones and tablet devices. What's great about this stock is that it's already trending in the right direction ahead of the Zynga IPO, with shares up over 140% so far in 2011.
This is a small-cap company with a current market cap of around $274 million, and it's cash-rich with over $24 million in cash on their books and zero debt.
Things are going very well at Glu Mobile, which just raised its second-quarter revenue guidance to $16 million to $17 million, up from the previous range of $15 million to $16.5 million. Smartphone revenue was raised to $8.25 million to $8.75 million, up from the previous range of $7.25 million to $8.25 million.
From a technical standpoint, traders should watch for a breakout if shares of Glu Mobile can manage to close above $5.25 to $5.50 a share on heavy volume. Look for volume that's well above the three-month average activity of 1.9 million shares. The stock was very close to confirming a major breakout on Thursday when it closed at $5.10 on 10.8 million shares traded.
It's worth pointing out that Glu Mobile has a reasonable short interest; the current short interest as a percentage of the float stands at around 9.2%. Look for that breakout I mentioned above and simply place a stop slightly below those areas if we get it anytime soon.
Majesco Entertainment
Another gaming play that could soar in front of the potential Zynga IPO is
Majesco Entertainment
(COOL)
, a provider of video game products primarily for the family oriented, mass-market consumer. Majesco publishes games for numerous digital platforms, including mobile platforms such as the iPhone, iPad and iPod Touch, as well as online platforms. This stock is off to a huge start in 2011, with shares up over 280% -- as of the end of April, it was one of the
10 best-performing stocks under $5
.
Majesco an extremely small company with a market cap of just $111 million and an enterprise value of $91 million. The stock trades at a trailing price-to-earnings of 51 and a forward price-to-earnings of 8. Majesco has around $7.89 million of cash on its balance sheet and only $84,000 in total debt. This company sells a number of games that are used on Facebook such as Bananagrams, Cooking Mama Friends' Cafe and Parking Wars 2. It also sells games used with smartphones such as KarmaStar and Gardening Mama.
From a technical standpoint, Majesco looks ready to move back above its 50-day
of $3.21 a share. Volume on Thursday was incredibly strong, with over 3.4 million shares traded vs. the three-month average activity of 1.5 million. One could buy this stock with a close above the 50-day and look for a run back toward its 52-week high of $4.15 a share. If my thesis plays out here, I think Majesco will take that 52-week out and potentially double.
The current short interest as a percentage of the float for Majesco is 6.9%. The bears have been increasing their bets from the last reporting period by around 5.7%, or by about 128,000 shares. We could easily get a solid short squeeze here with Majesco if the market decides to revalue all social gaming stocks much higher.
Sky-Mobi
As we move closer to an IPO for Zynga, I would definitely have
Sky-mobi
(MOBI)
on your radar. This mobile application store in China operates mobile social games and provides applications and content with social network functions to its registered members. The stock is up over 60% so far in 2011, but shares of dropped sharply from their
of $23.25 to the current price of around $8.80.
Much of that decline in Sky-mobi is due to a number of targeted bearish reports from a firm called Citron Research. Citron has claimed that Sky-mobi doesn't have the market position it says it has and that more than 80% of its registered members are inactive. Sky-Mobi, in turn, has refuted those claims. Also, Piper Jaffray just came out and defended Sky-Mobi and increased its price target to $12 to $15 a share, saying the concerns over the company's fundamentals are overblown.
Frankly, I don't care who is right here. What I do care about is if the stock is about to short-squeeze and run-up big in front of the Zynga IPO. I am a trader. I only concern myself with the price action. I let the rest of the market fight it out and create drama on stocks. In fact, Sky-mobi is so heavily shorted it might be the biggest winner as Zynga comes to market.
The bears just upped their short bets on this stock in a big way from the last reporting period to a total of 1.73 million sold short. Short positions increased by an unreal 210.8%, or by around 1.1 million shares, as of May 13. This stock only has 7.25 million shares in the tradable float, so that puts the short interest at around 24%.
I would play this name with some near-the-money or out-of-the-money call options a few months out so you can limit your capital at risk in case this stock isn't done downtrending. I would look to stop out of the trade if it falls below $8 a share, since the stock recently found some buying support around that level.
Zagg
Another stock that could see some big interest in front of the Zynga IPO is
Zagg
(ZAGG)
, which designs, manufactures and distributes protective coverings, audio accessories and power solutions for consumer electronic and hand-held devices under the brand names invisibleSHIELD, ZAGGaudio and ZAGGskins. This stock is off to a solid start in 2011, with shares up around 30%.
I know this is far from a pure play on the video game sector or the social gaming sector for that matter, but I do see plenty of synergies that make Zagg very attractive here. As more people play games on their iPhones, iPads and Android devices, the more wear and tear there will be to those devices. This should result in more sales for Zagg as consumers look to buy their protective covering products to help make their devices last longer. Just consider a recent report from IHS Screen Digest that said the social gaming market for 2010 more than doubled revenues from 2009. It grew at an amazing rate of 116.5% to $1.4 billion, according to IHS.
Zynga was the leader of the pack, commanding 39.1% of the overall market share. The take away here is that social gaming is a booming trend with no signs of slowing. This means more iPhones, iPads and other smartphones are going to be bought to satisfy that huge appetite for social gaming. Zagg is sitting in the sweet spot to benefit off this trend, since consumers will spend more time on these devices playing games. More time means more wear, which means Zagg sales will boom.
From a technical standpoint, I would be a buyer of this stock once it takes out some major overhead resistance at around $10.59 a share on strong volume that's greater than 1.2 million (three-month average volume). I would look to buy this stock on any weakness in anticipation of that breakout, and use a stop just below $8.50 or even the 50-day
of $8.30 a share.
This stock has a ridiculously high short interest with over 50% of the float current sold short by the bears. The short-sellers have also been increasing their bets from the last reporting period by around 6.1%, or by around 500,000 shares. This is the last stock in the world I would want to be short if it breaks out, since the tradable float is only 17.64 million shares. This stock could easily double from here.
Established Video Game Stocks
If you want to play some more-established video game stocks that are not trading below $10 a share or that market caps over $1 billion, then I would consider names such as
Take-Two Interactive Software
(TTWO)
,
Electronic Arts
( ERTS),
Activison Blizzard
(ATVI)
,
Shanda Interactive
( SNDA),
Giant Interactive Group
(GA)
,
Shanda Games
(GAME)
and
NetEase.com
(NTES)
. These names won't run as much, but they could still rack up some nice returns ahead of the Zynga IPO.
To see more gaming stocks to play off of the Zynga IPO, check out the
portfolio on Stockpickr.
-- Written by Roberto Pedone in Winderemere, Fla.
RELATED LINKS:
>>5 High-Yield Stocks Due for a Squeeze
Follow Stockpickr on
and become a fan on
Facebook.
Please note that due to factors including low market capitalization and/or insufficient public float, we consider Glu Mobile, Majesco, Sky-mobi and Zagg to be small-cap stocks. You should be aware that such stocks are subject to more risk than stocks of larger companies, including greater volatility, lower liquidity and less publicly available information, and that postings such as this one can have an effect on their stock prices.
At the time of publication, author had no positions in stocks mentioned.
Roberto Pedone, based out of Windermere, Fla., is an independent trader who focuses on stocks, options, futures, commodities and currencies. He is also an outside contributor to Beconequity.com and maintains the website Maddmoney.net, which he sold to Blue Wave Advisors in 2008. Roberto studied International Business at The Milwaukee School of Engineering, and he spent a year overseas studying business in Lubeck, Germany.