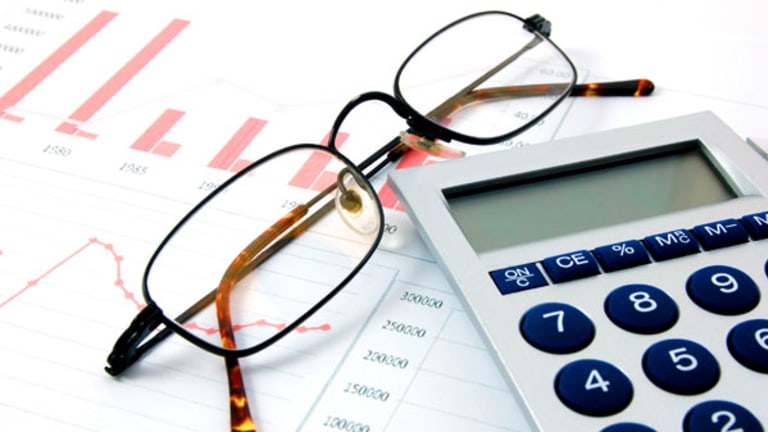 10 Worst-Managed Companies of 2010
Scott Rothbort is ready to unveil his 2010 additions to his annual list of the most poorly run companies.
MILLBURN, N.J. (Stockpickr) -- The time has come to unveil my annual list of the year's worst-run companies. While many of these poorly managed public corporations have been bad investments (or, should I say, good short sales), only some have redeemed themselves. The rest continue on the road to bankruptcy.
The companies on my list suffer from at least one of the following negative characteristics:
1. Poor Financial Condition
: Heavy debt loads, large amounts of goodwill and poor cash flow are common among poorly run companies. As a result, their balance sheets are in lousy shape. The inability to shore up balance sheets could spell further danger in the future.
2. Second Banana Syndrome
: Some of the companies on my list are not what would you refer to as "best of breed." Most of them are in an industry or sector that has at least one more-dominant competitor. After all, why swill beer when you can sip champagne?
>>Also:
20 S&P Stocks With Huge Insider Selling
3. Ineffective Management
: Successful companies will have management teams that not only innovate but also can perform during times of stress. Innovation does not mean simply introducing a single "cool" product, as Sharper Image did with the Ionic Breeze Air Purifier. Effective innovation and management are about being able to transform a company into a provider of a well-balanced and diversified line of products.
4. Strategic Mistakes
: This can take many forms. One of the most damaging mistakes is a large acquisition that turns out to be costly. Take Washington Mutual, for example. The company acquired Providian, a subprime-type credit card issuer, for $6.5 billion in 2006.
First let's review the roster of my list of worst-run companies from years past and see how they've fared lately:
Class of 2006
Alcoa
: In the last year, Alcoa has gone nowhere. Earnings have improved, but that was an easy goal compared with the prior year. I have yet to see any member of this management team be able to manage to anything other than the economic cycle. The stock is lower by about 6% over the past year.
Alcatel-Lucent
(ALU)
: The company's business model remains challenged as management watches the world of technology and telecommunications pass it by. The stock is lower by about 20% over the past year.
Cablevision
(CVC)
: Just when you thought you'd heard everything from Cablevision, now the company is
engaged in a fight
with Rupert Murdoch's Fox division of
News Corp.
(NWS) - Get News Corporation Class B Report
. The Dolans run Cablevision for their own personal gain, without regard for the shareholders, but the company is in the right businesses now, which has resulted in stock price appreciation of 12% in the last year.
>>Who Owns Cablevision?:
Janus Capital
(JNS)
: This company's heyday is in the past, pre-Nasdaq bubble crash. It no longer appears to be on the radar of the biggest and best asset managers.The stock has dropped more than 20% in the last year. Unless someone takes over JNS, the company will continue to flounder.
Sharper Image
: Bankrupt.
Pier One
(PIR) - Get Pier 1 Imports, Inc. Report
: Pier One is on the comeback trail. Management is turning this company around, and I am removing Pier One from the list of worst-managed companies. It just goes to show you how good management can turn bad management around.
>>Who Owns Pier One?:
Class of 2007
Palm
( PALM): Palm has become irrelevant after being insignificant for years. It gets an automatic pardon from this list not because of management turnaround but because
Hewlett-Packard
(HPQ) - Get HP Inc. (HPQ) Report
was stupid enough to buy it for $1.2 billion.
Circuit City
: Bankrupt.
Charter Communications
: Bankrupt.
Six Flags
: Bankrupt.
Washington Mutual
: Declared insolvent and seized by the FDIC. Washington Mutual is now a part of
JPMorgan
(JPM) - Get JPMorgan Chase & Co. (JPM) Report
, which is doing a good job cleaning up the WaMu mess.
>>Also:
Class of 2008
Macy's
: Last year I wrote that I saw some glimmers of hope for Macy's. A year later, I can say that management has made great strides in fixing up this company and managing through one of the worst consumer recessions in decades. I tip my hat to the turnaround that management has engineered. The stock has risen 20% and EPS has increased 37% in the last year. Macy's is officially removed from my worst-run companies list.
>>Also:
5 Retail Stocks Set for a Comeback
General Motors
: Bankrupt and soon to re-emerge as a public company. Since Government Motors will come out of bankruptcy with a clean slate, the new GM is not the same as the old GM and hence is no longer on the list.
Time Warner
(TWX)
: Time Warner is still paying for the sins of its fathers, despite spinning off
AOL
(AOL)
. I see some minor improvement, but the company remains on this list. Over the past year, investors in Time Warner would have earned a total of about 6% from price appreciation plus dividends.
>>Also:
Class of 2009
Advanced Micro Devices
(AMD) - Get Advanced Micro Devices, Inc. Report
: After I put Advanced Micro Devices on my list, I received an email from management pleading its case for why the company is turning itself around. I was skeptical then and remain so now. Earnings have declined from 2009 to 2010 and will be flat to slightly higher in 2011. Still, the stock is up over 20% in the last year, outpacing its rival
Intel
(INTC) - Get Intel Corporation (INTC) Report
, which has basically gone nowhere. I am sorry, Advanced Micro Devices; you gave it the college try but need to work harder to get a passing grade.
>>Also:
5 Tech Stocks for Your Portfolio
Sirius XM Radio
(SIRI) - Get Sirius XM Holdings, Inc. Report
: After last year's article, I had several open and honest discussions with the CFO of Sirius. I promised that I would be open-minded about Sirius should the company prove to turn things around. Sirius has gone from generating losses to break even and might post a profit next year. The balance sheet is pretty much in the same condition as it was a year ago.
As I feared, the renewing of Howard Stern's contract is an issue that Sirius must contend with, which it is doing now. More work needs to be done, and I want to see a more extensive business model because I also fear that Sirius could wind up being a transitory technology. The stock has been an outstanding performer in the last year, rising nearly 130%. For now, Sirius remains in purgatory.
>>Also:
Jamba Juice
(JMBA) - Get Jamba, Inc. Report
: Jamba Juice continues to generate losses, just not as much as it did in 2009. That is no saving grace as far as I am concerned. Investors willing to speculate on the stock last year got over a 40% return. I still think that Jamba Juice is going to have a tough road to survival.
Class of 2010
I herby confer upon the following companies the distinction of being the newest inductees to my
list:
Yahoo!
(YHOO)
: Jerry Yang had the opportunity to sell Yahoo! to
Microsoft
(MSFT) - Get Microsoft Corporation (MSFT) Report
for a nice premium a few years ago, but his ego got in the way of shareholder's best interests. In January 2009, the company brought in Carol Bartz to try to turn it around. Despite her cheerleading and promises, she has not delivered. Now it appears that the company may be sold to a private equity firm or consortium of private and public investors.
The real value in Yahoo!, despite all of its excellent content, is in its investment in Alibaba, a Chinese ecommerce company. Yahoo! is failing to grow the monetization of its own content at a level consistent with its competitors. The company has also missed the explosive growth in the smartphone/mobile telecom market, which I consider a big misstep. Whether it is under Wang or Bartz, Yahoo! is a poorly run company. Welcome to the list.
>>Who Owns Yahoo!?:
Boeing
(BA) - Get Boeing Company Report
: I was very temped to put Boeing on my inaugural list in 2006. I hesitated and waited. Perhaps, I thought, the 787 project would put the company over the top. Instead, that project has become one of worst-managed industrial projects of all time. Repeatedly, first delivery of the 787 is constantly being delayed. I'll believe management's promises regarding the delivery schedule when I see the plane actually delivered.
>>Also:
Cramer's Always-a-Bull-Market-Somewhere Stocks
Boeing, which has had several other management blunders in the past, qualifies for this list based on two of my above criteria: ineffective management and strategic mistakes. Because the company is part of the commercial aircraft duopoly, it may be a decent investment in the future, but since 2006, the stock has gone on a round trip to nowhere. The same can be said for other defense contractors, such as
General Dynamics
(GD) - Get General Dynamics Corporation (GD) Report
and
Lockheed Martin
(LMT) - Get Lockheed Martin Corporation (LMT) Report
. On second thought, maybe this is just a worst-run industry.
>To see these stocks in action, visit the
on Stockpickr.
-- Written by Scott Rothbort in Millburn, N.J.
RELATED LINKS:
>>3 Stocks Increasing Their Dividends
>>3 Ways to Safeguard Your Portfolio
>>Stocks Bill Ackman Is Betting On
Follow Stockpickr on
and become a fan on
Facebook.
At the time of publication, Rothbort had no positions in stocks mentioned, although positions can change at any time.
Scott Rothbort has over 25 years of experience in the financial services industry. He is the Founder and President of
, a registered investment advisor specializing in customized separate account management for high net worth individuals. In addition, he is the founder of
, an educational social networking site; and, publisher of
The LakeView Restaurant & Food Chain Report
. Rothbort is also a Term Professor of Finance at Seton Hall University's Stillman School of Business, where he teaches courses in finance and economics. He is the Chief Market Strategist for The Stillman School of Business and the co-supervisor of the Center for Securities Trading and Analysis.
Mr. Rothbort is a regular contributor to
TheStreet.com's RealMoney Silver
website and has frequently appeared as a professional guest on
Bloomberg Radio
,
Bloomberg Television
,
Fox Business Network
,
CNBC Television
,
TheStreet.com TV
and local television. As an expert in the field of derivatives and exchange-traded funds (ETFs), he frequently speaks at industry conferences. He is an ETF advisory board member for the Information Management Network, a global organizer of institutional finance and investment conferences. In addition, he is widely quoted in interviews in the printed press and on the internet.
Mr. Rothbort founded LakeView Asset Management in 2002. Prior to that, since 1991, he worked at Merrill Lynch, where he held a wide variety of senior-level management positions, including Business Director for the Global Equity Derivative Department, Global Director for Equity Swaps Trading and Risk Management, and Director for secured funding and collateral management for the Global Capital Markets Group and Corporate Treasury. Prior to working at Merrill Lynch, within the financial services industry, he worked for County Nat West Securities and Morgan Stanley, where he had international assignments in Tokyo, Hong Kong and London. He began his career working at Price Waterhouse from 1982 to 1984.
Mr. Rothbort received an M.B.A., majoring in Finance and International Business from the Stern School of Business, New York University, in 1992, and a B.Sc. in Economics, majoring in Accounting, from the Wharton School of Business, University of Pennsylvania, in 1982. He is also a graduate of the prestigious Stuyvesant High School in New York City. Mr. Rothbort is married to Layni Horowitz Rothbort, a real estate attorney, and together they have five children.