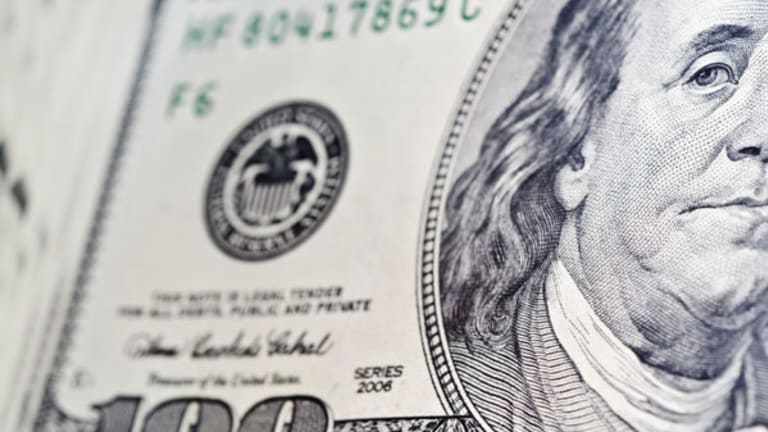 10 Things I Won't Miss About 2010
'Tis the season for a satirical look at the Scott Rothbort's least favorite things of the past year.
'Tis the season for a satirical look at the Scott Rothbort's least favorite things of the past year.
MILLBURN, N.J. (Stockpickr) -- Maybe it is because I am getting older, but it seems to me that 2010 went by really fast. I hope that you are all a year healthier, wealthier and wiser -- that goes for shorts and bears as well.
Every December
, I compile a list of the 10 things I won't miss about the past year (and never want to see or hear again). It's time for the 2010 installment of this tongue-in-cheek satirical look at corporations, government, society and the media. Of course, I will sprinkle in some stock-picking advice along the way.
Related:
Stocks to Lead the Market in 2011
Without further ado, in no specific order, are the 10 things I am not going to miss about 2010.
Foreign Automotive Superiority
This year, for the first time in the 24 years of its research, J.D. Power and Associates reported that the
quality of U.S. automakers cars and trucks surpassed that of foreign manufacturers
. Perhaps we can finally put to rest in 2010 the notion that foreign cars are superior to American-made cars. I think that the turnaround at
General Motors
(GM) - Get Report
and the dominance being exerted by
Ford
(F) - Get Report
speaks volumes. So do the problems at
Toyota
(TM) - Get Report
.
Boy, was
ever right two years ago when
. After all, he drives a Cadillac.
Celebrity Freak Shows
First we had Tiny Tim, who tiptoed through the tulips with his ukulele. Then we had the multi-faceted and -talented King of Pop, Michael Jackson, who had his fair share of eccentricities. Who can forget the Karma Chameleon, Prince of Androgyny Boy George? Along came Prince, who changed his name to a symbol and was referred to as the Artist Formerly Known as Prince.
Now we have everyone going goo-goo for Lady Gaga. Yuck! I have had enough with these freak-show musicians.
Of course, there are always winners, such as
Viacom's
(VIA) - Get Report
MTV and VH1 and
Apple's
(AAPL) - Get Report
iTunes, which cleans up on its MP3 sales from these musical circus acts. Those two companies I can look up to. Their stock performance for 2010 is nothing to clown around with.
Wow, That's a Bad Commercial!
Each year there is one commercial that is so bad you would rather walk barefoot on glass while scratching your nails on a chalkboard than watch it again.. This year was no different. The winner is
Staples
(SPLS)
, for its
"Wow, That's A Low Price!" commercial
.
In a year when the
S&P 500
has risen nearly 13%, Staples has managed to decline by nearly 9%. Wow, that's a low stock price! The same can't be said for its competitor,
Office Max
(OMX)
, which soared nearly 40% this year.
By the way, I tip my hat to the Martin Agency, which continues to develop entertaining and effective ad campaigns for
Berkshire Hathaway's
(BRK.A) - Get Report
(BRK.B) - Get Report
Geico. My favorite Geico commercial this year is the
staring R. Lee Ermey. Berkshire Hathaway's B shares are up 22% this year, because as we know, Warren Buffett is not a namby pamby.
Political Rhetoric
I am tired of listening to presidents, vice presidents, governors, representatives, senators and political commentators. I don't really care what David Letterman thinks about Sarah Palin. I don't want to hear pro-con ranting and raving about the Tea Party or the Coffee Klatch or the Hot Cocoa Club. We need a day, a public holiday, when we put a muzzle on all of these people and organizations. For an entire day, they wouldn't be able to speak, appear publically, politic or blog. That would be a hard habit for them to kick.
I have an idea for lowering the public debt. Let's use that day to stage a public death match. Sell tickets and pay-per-view subscriptions for the event. For example, we could match
MSNBC's
Keith Olbermann with Fox News' Glenn Beck. Maybe that is a way we can fund the Obama health care plan -- but don't get me started.
Internet Explorer
I am not a fan of
Microsoft
(MSFT) - Get Report
, except for its Office suite of products. We are transitioning our family computers over to Apple Mac platforms. My wife and I each own an iPhone, and all the kids have iPod Touches. The family has an iPad that we share. When it comes to Web browsers, most of us use
Google
(GOOG) - Get Report
Chrome or Apple Safari. On occasion, Mozilla Firefox will do. We are not alone. Most of my students use Chrome, Safari or Firefox. So why are so many companies insisting on only supporting Microsoft Internet Explorer? Memo to the entire world: There is life after Microsoft. Come over to the other side. Trust me, it's is much nicer. Is there any surprise that Microsoft stock is down 7% this year?
Yenta Shows
Switch the TV from
Bloomberg
or
CNBC
one day and watch what the rest of the world watches: daytime talk shows. They are bubblier than the financial markets. I call them Yenta shows. Yenta is a female name, made famous by the late Bea Arthur in her role as Yenta the matchmaker in the original Broadway cast of
Fiddler on the Roof
. Now it is used as a generic name for one who gossips.
You can start your day with "The View." Then later on you can switch over to "The Talk" and finish up with "Dr. Phil." Pretty soon, Oprah will be debuting her own Yenta network. If you think that listening to bulls and bears all day long is a load of BS, then listen to these Yenta shows. After all, housing and global debt market problems don't compare with the real issues these Yentas talk about all day long.
Hindenburg Omens and Death Crosses
You have to hand it to the bears. They come up with some scary and creative names to drive you away from the market. This year, their desperation launched not one but two scares: the Hindenburg Omen and the Death Cross. I read all about the Hindenburg Omen. This was an exercise in data mining that has absolutely no basis in economics or finance. If you ran from the market this summer because of the Hindenburg Omen, your portfolio would have met the same fate as the namesake dirigible.
The Death Cross carried an equally ominous message. The Death Cross which is purely technical in nature failed to see the positives in the economic recovery and growth in corporate earnings. The Death Cross turned out to be a Market Rebirth. In the future, if the bears want to convince you of something, they ought to come up with a more appealing term for their warnings that might garner more credibility.
LeBron James
In the ultimate act of self glorification and narcissism, LeBron James announced his decision to leave the Cleveland Cavaliers and join the Miami Heat on a nationwide, perhaps global, special broadcast on
Disney's
(DIS) - Get Report
ESPN
this summer.
Who cares? Hey LeBron, you are not Michael Jordan, Larry Bird, Magic Johnson or Bob Russell.
Even though Cliff Lee did not join the New York Yankees, I thought he acted in a classier, more low-key manner on the way to taking his own hefty offer from the Philadelphia Phillies. My guess, and to some extent hope, is that Lee gets a title before James does. I will watch Lee pitch any day but have no desire to see James on TV or in an arena.
Surgeries and Hospitals
While this may be a personal wish, I'm sure many of you can relate to it. I had a subtalar fusion surgery on my left foot in March and spent more than six weeks in a wheelchair. Then both my daughters had their wisdom teeth removed. My sister-in-law, then my eldest daughter, then my wife had spinal fusion surgeries. My sister-in-law later on also had leg surgery to repair some fractures. Then I watched my aunt suffer in hospice care before passing away in November.
You get the idea. I am sick and tired of surgeries and hospitals and don't want to see them again. However, I did use my time in and out of hospitals to identify some
good investment ideas in the health care space
.
3D Entertainment
I have seen a few 3D movies. They gave me a headache. It was not worth the few extra bucks. I have seen several 3D TVs in
Best Buy
(BBY) - Get Report
and
Costco
(COST) - Get Report
. Lots of people were taking a peek through those clumsy glasses, which make me feel like I'm getting my eyes examined. I did not see a single sale being made.
My household tends to be early tech adopters, and we know plenty of other people in that category. I do not know anyone who has bought a 3D TV. I have no desire to watch 3D at home. I think that 3D home entertainment is going to be a bomb. I may be wrong, but if I never see another 3D movie or show, I won't be disappointed. My opinion is that it will go the way of Smell-O-Vision.
My best wishes for a happy and healthy holiday and New Year season to all of you and your families. Thank you for your personal notes and professional advice during the past year. I hope our team at TheStreet.com has made this year a profitable and enlightening one for our readers and subscribers. Last but not least, thanks to our tireless contributors and editors who work so hard every day to produce this fine investment product.
-- Written by Scott Rothbort in Millburn, N.J.
RELATED LINKS:
>>Two High-Yield Chocolate Dividend Stocks
>>Ranking the 2011 Dividend Aristocrats
Follow Stockpickr on
and become a fan on
Facebook.
At the time of publication, Rothbort was long General Motors, Apple, Berkshire Class B and Best Buy, as well as long Apple calls and Ford warrants., although positions can change at any time.
Scott Rothbort has over 25 years of experience in the financial services industry. He is the Founder and President of
, a registered investment advisor specializing in customized separate account management for high net worth individuals. In addition, he is the founder of
, an educational social networking site; and, publisher of
The LakeView Restaurant & Food Chain Report
. Rothbort is also a Term Professor of Finance at Seton Hall University's Stillman School of Business, where he teaches courses in finance and economics. He is the Chief Market Strategist for The Stillman School of Business and the co-supervisor of the Center for Securities Trading and Analysis.
Mr. Rothbort is a regular contributor to
TheStreet.com's RealMoney Silver
website and has frequently appeared as a professional guest on
Bloomberg Radio
,
Bloomberg Television
,
Fox Business Network
,
CNBC Television
,
TheStreet.com TV
and local television. As an expert in the field of derivatives and exchange-traded funds (ETFs), he frequently speaks at industry conferences. He is an ETF advisory board member for the Information Management Network, a global organizer of institutional finance and investment conferences. In addition, he is widely quoted in interviews in the printed press and on the internet.
Mr. Rothbort founded LakeView Asset Management in 2002. Prior to that, since 1991, he worked at Merrill Lynch, where he held a wide variety of senior-level management positions, including Business Director for the Global Equity Derivative Department, Global Director for Equity Swaps Trading and Risk Management, and Director for secured funding and collateral management for the Global Capital Markets Group and Corporate Treasury. Prior to working at Merrill Lynch, within the financial services industry, he worked for County Nat West Securities and Morgan Stanley, where he had international assignments in Tokyo, Hong Kong and London. He began his career working at Price Waterhouse from 1982 to 1984.
Mr. Rothbort received an M.B.A., majoring in Finance and International Business from the Stern School of Business, New York University, in 1992, and a B.Sc. in Economics, majoring in Accounting, from the Wharton School of Business, University of Pennsylvania, in 1982. He is also a graduate of the prestigious Stuyvesant High School in New York City. Mr. Rothbort is married to Layni Horowitz Rothbort, a real estate attorney, and together they have five children.