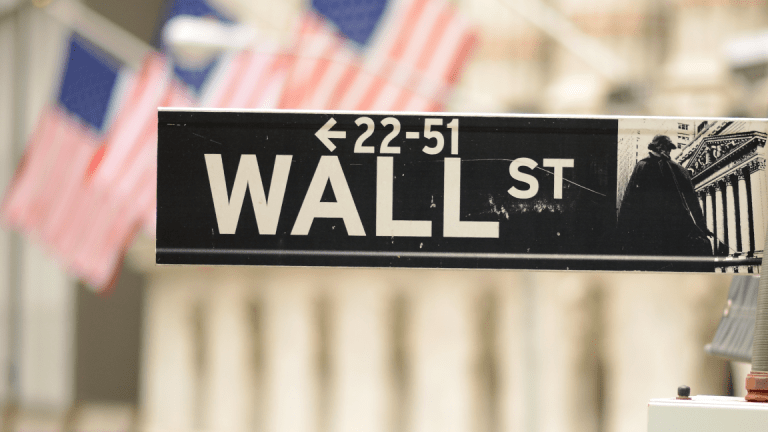 10 Stock Picks for Millennials to Consider, According to Experts
Look no further than these 10 stocks when starting a portfolio. They offer a mix of stable names and companies with high growth potential.
It's time to start investing, millennials. 
Experts named 10 great stocks for millennials to consider when starting a portfolio.
Millennials may be tempted too leave the investing to apps like Acorn, but these experts have some great picks for those who want to be more adventurous—or simply want control over their portfolio.
Take a look at these recommended stocks, which are a mix of stable well-known companies and those with high growth potential.  
Disney is a major player in the stock market. It may not be a FAANG (Facebook (FB) - Get Meta Platforms Inc. Report , Apple (AAPL) - Get Apple Inc. Report , Amazon (AMZN) - Get Amazon.com Inc. Report , Netflix (NFLX) - Get Netflix Inc. Report and Alphabet (GOOGL) - Get Alphabet Inc. Report ) stock, but it's a solid pick. The company is worth a whopping $153 billion. 
Shares may look pricey for millennials around $100, but the stock is a pretty solid bet. 
"Millennials have longer investment horizons, which enable them to take more risk, ride out volatile times, and put less emphasis on their original purchase price. For millennial investors who are just starting out, invest in names of companies that you recognize and appreciate. Disney is a favorite stock of mine to use as an introduction to investing," said Michael Tanney, co-founder of Wanderlust Wealth Management.
"Disney has an unwavering focus on brand and continuously monetizes their content. They are well-educated on the pulse of their clients. For example, their swift reaction to the Roseanne Barr comments was based on Disney's long-term commitment to the culture of the company. It was of the utmost importance to preserve the reputation rather than to earn an extra year or two from a hit TV show."
The possible merger between Disney and Twenty-First Century Fox (FOXA) - Get Fox Corporation Report may add more value to the stock. Especially as the merger moves forward, thanks to the British government clearing the way for Fox's Sky bid. 
Cognizant may not be a household name but the stock is still a buy given the company's leadership position in advertising.  
The company ranked among the the top agencies in Ad Age's 2018 Agency Report. 
"There's no arguing that the millennials generation is the technology generation. They eat, sleep, drink with their technological devices close by. Millennial investors are also more inclined to invest in technology, buying what they know. But technology stocks usually move the most during times of high volatility. But what if there was a 'tech' company that was less volatile that operated more like a services company. Insert Cognizant Technology Solutions, one of the world's leading professional services companies," said Carter Henderson, founder and chief investment officer at Henderson Capital Group. 
Millennials, if you don't know what Berkshire Hathaway is, you need to read up.
"My favorite stock for millennials is Berkshire Hathaway. Berkshire is a conglomerate— its subsidiaries operate in a myriad of industries including insurance, railroads, and utilities. It owns companies with many well-known brand names including Dairy Queen, Fruit of the Loom and See's Candies. The firm also owns stock and debt in major corporations including Coca Cola, Apple and Bank of America," said Robert Johnson, principal at the Fed Policy Investment Research Group.
"The reason I like it for millennials is that, for the most part, Berkshire invests in a diversified array of businesses that millennials would consider old-fashioned and staid. Thus, BRK-B is less volatile and is a terrific diversification vehicle for millennials who tend to be attracted to more 'sexy' firms like Facebook, Tesla (TSLA) - Get Tesla Inc. Report and Netflix."
This stock is probably one of the most expensive on the list. It's 52-week high is $217, and the low is $166, but don't be frightened by the cost. The stock, thanks to Buffet's leadership, is a powerhouse in the market. 
The retailpocolypse came and ... went? 
Retail giants, such as TJ Maxx are on the mend in the market, which bodes well for millennials looking to boost their portfolios. 
TJ Maxx is a beloved brand. It may not be as iconic as Macy's (M) - Get Macy's, Inc. Report but it still carries a lot of weight thanks to its off-price status. 
"As an older millennial myself, there are three major characteristics of stocks that I personally gravitate toward. Those characteristics are: companies that are related to the new economy, that I have personal interaction with and that score well from an ESG (environmental, social, and governance) standpoint. Two such stocks that we currently own that meet that criteria are Alphabet, or Google, and TJX Cos. ... The TJX companies, which include TJ Maxx, HomeGoods and Marshalls, is a staple for most millennials. Millennials are forgoing the suburban indoor mall experience for discount stores in the TJX collection. TJX is up over 22% over the last year and is expected to have its earnings per share grow by over 24%," said Matt Hanna, portfolio manager at Summit Global Investments.
TJ Maxx trades around $90 currently.
It's OK if you're unfamiliar with Lam Research. 
What you should know, however, is that it's a pretty solid bet, as explained below.
"The foundation of the entire computing industry (smart phones, tablets, PCs, and every other 'smart' device) are semi-conductor chips. Lam is arguably the leading supplier of the machines that produce the 'wafers' that chipmakers use to make 'chips.' Lam's long list of customers include Intel, Samsung, Boeing, Micron and Toshiba. Lam's competitive edge is their proprietary technology that produces superior 'raw' materials at a lower cost. As the demand for 'smart' devices—including self-driving cars—increases, this should bode well for Lam Research," said Drew Kellerman, founder of Phase 2 Wealth Advisors.
Jim Cramer, founder of TheStreet, prefers Lam Research too.
The $30 billion company trades for around $180 currently.
Citizens is a great option for millennials to consider. Even Goldman, Sachs & Co. recommends this stock.
"CFG is a larger, regional bank that is benefiting greatly from a confluence of factors. Tax reform, firming economic conditions, higher interest rates and just-passed legislation that eases regulations and red tape are all tailwinds for this bank. As a result, earnings should rise, dividend payouts may increase, and the overall company valuation will likely grow. Plus, CFG is a bargain compared to the overall regional banking sector," said Kellerman.
It's an oldie, but a goodie.
"This nearly 150-year-old company produces and sells heating, ventilation and air conditioning (HVAC) systems, refrigerated trucks and trains, as well as golf carts, among many other staples of our economy. Boring? Perhaps, but very profitable," said Kellerman. "Importantly, IR is also well-positioned to profit from the massive trend in renewable and 'clean' energy sources. As these new, sustainable energy sources continue to enhance HVAC efficiencies and cost savings, the push for commercial and industrial customers to upgrade their systems to save money and 'go green' should drive profits for IR."
The stock trades for around $90 currently.
Everyone knows this company, right? It's Trump's favorite home not the White House.
"Twitter started the year around $24 per share and is currently trading around $33, up 40% in 2018. Management has kept a tight rein on expenses, which is helping the bottom line, and platform enhancements have increased engagement and investments in features and measurement for advertising clients is helping to get the business growing again," said Don Orban, president and CEO of Midwest Retirement Services. 
The stock currently trades around $40 a share.
Despite ex-Cisco CEO, John Chambers, telling TheStreet that it's "not cool to go public anymore," Cisco is still a worthwhile investment. 
"Cisco Systems Inc. is a blue chip tech giant and is up about 13% YTD and has reported outstanding back to back quarters and has shifted away from legacy solutions to software and subscriptions," said Orban. "In addition to huge tax reform benefits, CSCO has improved underlying operational results and the stock has a relatively cheap valuation. Revenue growth is up 3% in Q2 and expected to go to 4% in Q3."
Cisco is trades around $40.
Intel just showed off at the Computex show.
"Intel Corp. is another blue chip tech stock that is also going through a transition from a company that supplies PC components to a more data centric business. Most people already have a computer or multiple computers so ther's no growth in that market, but the data and data management market is booming. INTC is up 15%, the stock was trading at $46 at the beginning of 2018 and closed 5/25/2018 at over $55 per share," said Orban.
The stock is currently priced around $55 a share.
Apple and Alphabet are holdings in Jim Cramer's Action Alerts PLUS member club. Want to be alerted before Jim Cramer buys or sells AAPL or GOOGL? Learn more now.
How to Play Today's Risky Markets. Click here and register for free to watch what top experts from Bank of America, Fisher Investments, Invesco and Wells Fargo say smart investors should do now.