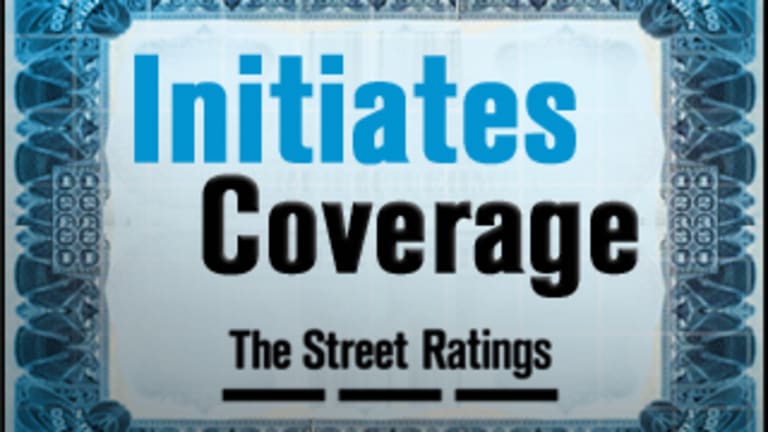 NEW YORK (
) -- Each trading day TheStreet Ratings' stock model reviews more than 5,000 unrated common stocks available on the major U.S. exchanges for potential investment recommendations based on the latest available financial results and trading activity.
TheStreet Ratings released initial ratings on 10 U.S. common stocks in July. Two of these stocks start out at 'Sell' and eight earned a recommendation of 'Hold' from our stock model.
TheStreet Ratings' model coverage of
CBOE Holdings
(CBOE) - Get Cboe Global Markets Inc Report
began on July 18th with an initial recommendation of 'Hold'. CBOE Holdings, Inc. operates as the holding company for Chicago Board Options Exchange (CBOE), which is organized as marketplace for the trade of standardized, listed options on equity securities. CBOE trades of options on individual equities, market indexes, and exchange-traded funds. The company was founded in 1973 and is based in Chicago, Illinois.
Learn more about CBOE Holdings:
Company Profile
,
Income Statement
,
Balance Sheet
,
Stock Ratios
,
Analyst Ratings
.
Coverage of
QEP Resources
(QEP) - Get QEP Resources, Inc. Report
began on July 19th with an initial recommendation of 'Hold'. QEP Resources, Inc. operates as a natural gas-focused energy company. The company, through its subsidiaries, engages in the acquisition, exploration, development, and production of natural gas, oil, and natural gas liquids in the Rocky Mountain region of Wyoming, Utah, Colorado, and North Dakota; and the Midcontinent region of Oklahoma, Texas, and Louisiana. It sells natural gas to various customers, including gas-marketing firms, industrial users, and local-distribution companies. QEP Resources also provides midstream field services comprising natural gas-gathering and processing services. In addition, it markets equity and third-party gas and oil; provides risk-management services; and owns and operates an underground gas-storage reservoir. The company was formerly known as Questar Market Resources, Inc. and changed its name to QEP Resources, Inc. in connection with the spinoff from Questar Corporation in June 2010. QEP Resources, Inc. is based in Denver, Colorado.
Learn more about QEP Resources:
Company Profile
,
Income Statement
,
Balance Sheet
,
Stock Ratios
,
Analyst Ratings
.
Also starting out at 'Hold' are
S&W Seed Co
(SANW) - Get S&W Seed Company Report
on July 15th,
BroadSoft Inc
(BSFT)
,
Higher One Holdings Inc
(ONE) - Get OneSmart International Education Group Ltd Sponsored ADR Class A Report
and
Oasis Petroleum Inc
(OAS) - Get Oasis Petroleum Inc. Report
on July 19th,
Fabrinet
on July 26th, and lastly
First American Financial Corp
(FAF) - Get First American Financial Corporation Report
on July 29th.
On July 11th, TheStreet Ratings initiated coverage of
iBio Inc
(IBIO) - Get iBio, Inc. Report
at 'Sell'. Finally,
China New Borun Corp
(BORN)
started out at 'Sell' on July 12th.
Stock model grades of A+ down to B- equate to 'Buy' recommendations with grades C+ down to C- meaning 'Hold', and D+ and lower signaling a 'Sell'.
-- Reported by Kevin Baker in Jupiter, Fla.
For additional
check out our Ratings Research Center.
Kevin Baker became the senior financial analyst for TheStreet Ratings upon the August 2006 acquisition of Weiss Ratings by TheStreet.com, covering equity and mutual fund ratings. He joined the Weiss Group in 1997 as a banking and brokerage analyst. In 1999, he created the Weiss Group's first ratings to gauge the level of risk in U.S. equities. Baker received a B.S. degree in management from Rensselaer Polytechnic Institute and an M.B.A. with a finance specialization from Nova Southeastern University.