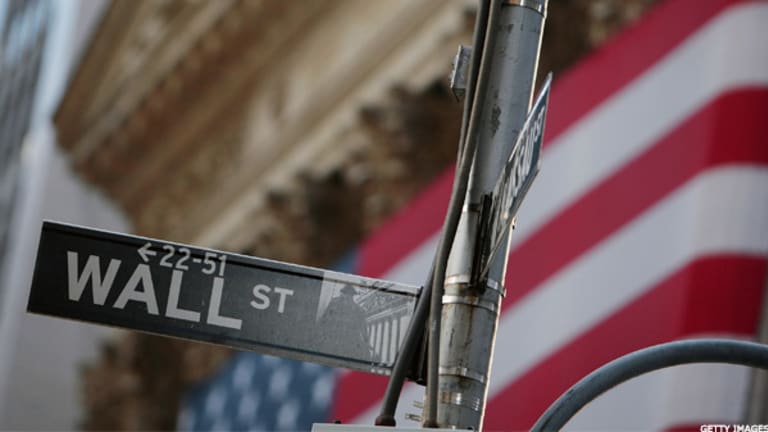 10 Investment Lessons From 2011
It's been a year where most have had to become macro managers.
It's been a year where most have had to become macro managers.
NEW YORK (
) -- This is the time of year when we write articles with our predictions for what will happen next year. However, I think it's also important to look back and reflect what the past year has taught you.
With that in mind, here are my big lessons from the year gone by:
1.
The conventional point of view is usually wrong or about to be wrong.
It takes time for a consensus point of view to emerge. If you watch enough business TV, you will likely realize when you've hit critical mass for a given idea. In 2011, we had lots of conventional wisdom points of view. Once they became mainstream, they were usually about to be shown to be wrong. Examples included: the economy is about to recover, QE3 is coming, the U.S. dollar is going to be shredded, and gold is the new currency.
2.
The market has become even more correlated -- which means it's more risky.
The first part of that statement is almost now conventional wisdom and there's nothing really insightful about it. It's really the second part of that which is important. Because of the explosion in popularity of ETFs and leveraged ETFs, everything's linked. That doesn't matter in flat or up markets, but it could be deadly in a prolonged downturn.
3.
Sugar-high government stimulus doesn't last forever.
2009 was great. 2010 was okay, but 2011 showed that governmental stimulus doesn't last forever. This was that year we learned our economy had hit "stall speed" and it raised a number of questions as to what the next best steps would be.
4.
In times of crisis, the U.S. dollar (and Swiss franc) is the safe asset -- not gold.
There were so many pundits claiming that Ben Bernanke had decided on a policy of deliberately weakening the dollar that it was an absolute two -foot gimme putt that the trade was to short the dollar through something like the
UUP
(UUP) - Get Report
. That was a sign everyone was on one side of the boat and things were about to correct.
5.
Deflation is still a bigger threat to the global economy than inflation.
For three years now, we've heard inflationistas rant and rave that we are just about to see prices explode and Ben Bernanke has been on their Most Wanted list. Yet, it's been those wringing their hands about deflation that are still right.
6.
Patents matter.
2011 was the year we realized that patents matter a whole lot. This was especially true in the mobile internet space as battles erupted between
Apple
(AAPL) - Get Report
,
Google
(GOOG) - Get Report
and its Android partners, and
Microsoft
(MSFT) - Get Report
. The war really ramped up after the battle for Nortel's trove of patents this summer, followed quickly by Google scooping up
Motorola Mobility
(MMI) - Get Report
for $12 billion. It's likely that patents will only play an increasingly offensive role going forward and not just in the mobile internet space. Watch what happens with the
Facebook
IPO.
7.
Betting on a pain-in-the-ass management and board always takes longer than you think.
I have been long
Yahoo!
(YHOO)
since a year ago at this time. It has been a painful year for my "it's too cheap and value has to be unlocked at some point" thesis to play out. I'm still hopeful that things will work out but it's been very trying hanging in there. When you have a "doofus" board, it's tough to see your "fair value" fully realized.
8.
Something painful has happened to the middle class in America.
If you go into many malls this holiday season, you'll see lots of consumption going on. However, from the Occupy Wall Street protests this year to the countless
60 Minutes
stories about empty houses and homelessness in America, we all know that something has tragically broken, affecting a number of middle class in America. It's not clear if or when it can be fixed and where it will lead in the future, but 2011 is likely the year we'll look back on when it became clear that the problem was there and not going away.
9.
The way Europeans handle a financial problem is different than the way Americans handle it.
It's still unclear whether the Europeans will be able to find themselves out this sovereign debt crisis but the differences in culture between how they are handling this problem and how Americans did in 2008 are striking. Europeans desire much more time for discussion and debate. America also has much more financial flexibility to shift around money in response to a crisis.
10.
We are all macro managers now.
Many traders have described 2011 to me as a "chopfest." It's been a tough year for many. However, no matter what trading strategies, it's been a year where most have had to become macro managers, studying closely the machinations of European political leaders and the
Federal Reserve
.
Readers Also Like:
Best of 2011: Occupy Wall Street
Top 10 Videos: The Best of 2011
At the time of publication, Eric Jackson was long AAPL and YHOO.
Eric Jackson is founder and Managing Member of Ironfire Capital and the general partner and investment manager of Ironfire Capital US Fund LP and Ironfire Capital International Fund, Ltd. In January 2007, Jackson started the world's first Internet-based campaign to increase shareholder value at Yahoo!, leading to a change in CEOs in 2007. He also spoke out in favor of Yahoo!'s accepting Microsoft's buyout offer in 2008. Global Proxy Watch named Jackson as one of its 10 "Stars" who positively influenced international corporate governance and shareowner value in 2007.
Prior to founding Ironfire Capital, Jackson was President and CEO of Jackson Leadership Systems, Inc., a leadership, strategy, and governance consulting firm. He completed his Ph.D. in the Management Department at the Columbia University Graduate School of Business in New York, with a specialization in Strategic Management and Corporate Governance, and holds a B.A. from McGill University.
He was previously Vice President of Strategy and Business Development at VoiceGenie Technologies, a software firm now owned by Alcatel-Lucent. In 2004, Jackson founded the Young Patrons' Circle at the Royal Ontario Museum in Toronto, which is now the second-largest social and philanthropic group of its kind in North America, raising $500,000 annually for the museum. You can follow Jackson on Twitter at www.twitter.com/ericjackson or @ericjackson.
You can contact Eric by emailing him at eric.jackson@thestreet.com.