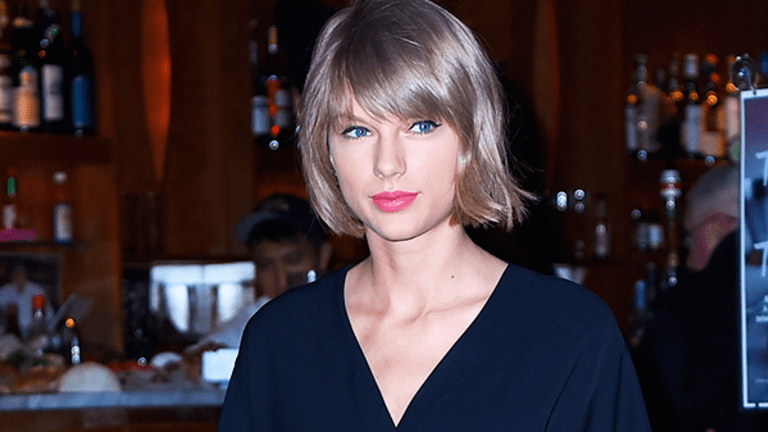 You Don't Need to be Taylor Swift to Take on a Groper
Not in a position to sue? Here's how you can respond to the type of groping attack that Taylor Swift endured.
Taylor Swift spoke up when she was groped in 2013 and the case was finally settled this week. She made it clear that she was not going to be a victim.
Swift sued her harasser for just one dollar.  It's totally understandable if you don't have the resources to do that, but you do need to speak up.
There are many types of harassment in the workplace and unfortunately, the definition varies from state to state. But if something makes you uncomfortable, you must say something.
"Tell the person that what they are doing makes you feel uncomfortable," says Ellen Singer Shell, president of ERSNY Consulting, an HR consulting firm in Manhattan.
Give the person the chance to fix it.
If he doesn't, take action.
"Any employee who suffers harassment in the workplace should obtain a copy of the company's Equal Employment Opportunity policies and follow the complaint reporting procedures set forth therein," says labor attorney Vincent Antoniello of the Resnick Law Group in Roseland, NJ.
You most likely signed off on these policies when you were hired, so go find them. Then go to your boss or human resources department.
Just don't let it ride. Report it.
The law says that your employer has a duty to keep your workplace free of sexual harassment, according to the Equal Employment Opportunity Commission
But you have to report sexual harassment before you can sue. You have to give your employer the opportunity to fix things.
So speak up.
I probably should have spoken up throughout my career and I didn't.
So Taylor Swift just became a better role model for my daughters than me.
Watch More from Alpha Rising: 
Ask Actionable Questions, says Rent the Runway Co-Founder Jenny Fleiss
How EY's Kerrie MacPherson Uses Decades of Experience to Help a New Generation of Women Win
Birchbox CEO: We're Not Going to Wait for Change, We're Going to Make It Happen