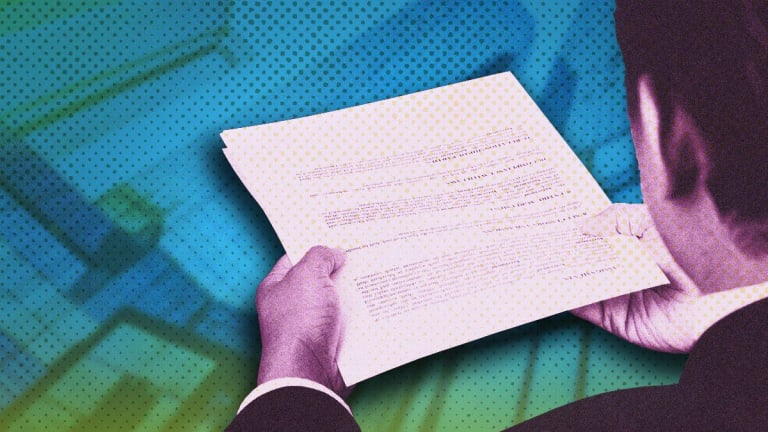 How to Write an Executive Summary
An executive summary, crafted correctly, can mean the difference between business success and failure.
An executive summary, crafted correctly, can mean the difference between business success and failure.
If you're a fledgling business owner looking for financial funding, you can't make your pitch until you've perfected your executive summary.
An executive summary is your "leadoff hitter" for your company's business plan. It sets the table with the major themes and points you wish to cover in your business plan, and begins the process of engaging with your audience and getting them interested in your business idea.
An executive summary does have other meanings, as well. It could precede a major industry study or lead off a white paper on a specific business topic. Or, if an existing company wants to change direction with a new strategy, a new business plan is needed, along with a new executive summary to tee that business plan up for investors and for company insiders.
Typically, an executive summary is defined as the first section of a company business plan or investment proposal, and is specifically designed to provide enough upfront information to get a potential investor to thoroughly review your business proposal, with an eye on investing money into your company.
That's why a good executive summary is widely considered to be the most important component of a business plan.
If you get it right, your target investor will keep right on reading, with one hand on his or her checkbook. If you get it wrong, your investor may opt to stop reading and look elsewhere for a good business investment.
Five Necessary Components for an Executive Summary
While it's good to know when to use an executive summary, knowing what belongs in one is just as important.
Let's take it step-by-step and walk through a master-level executive summary.
1. Introduce Your Company and/or Idea
The first goal you want to reach with an executive summary is to introduce your reader to your business - and more importantly, to your business idea.
Consequently, job one is to start with the name of your company, what industry it's in, and some form of a company mission statement. Potential investors will want your take on the industry, what problems it faces, and problems your company will solve.
Keep your first paragraph or two as brief as possible, even as you include the above components. Brevity is key in business, and that goes double for an introductory statement for an executive summary.
2. Who Is Your Customer?
Your second section should be completely audience-driven. Your readers will want to know who your ideal customer is, what makes them your ideal customer, and what your competitors are doing to reach the same customers (and what would you differently to satisfy those customers.)
You can start getting into details with your executive summary here.
Go ahead and use any data or cite industry studies (especially your own) to examine the complexities of your particular industry and why your product or service will solve those complexities. Use three or four bullet points to illustrate why your strategy will work, and list any advantages it has over the competition.
3. What Is Your Business Structure?
It's one (positive) thing to have a great business idea, but the idea won't stick with readers unless you can place it on the context of your business structure.
For example, including some data on your company, i.e., where it's located, how many employees you have, what type of legal entity your company operates under, whether your business intends to draw revenues from online or physical customers, or whether it can do business with offline and online customers.
The more your reader knows and understands your company, the more comfortable that investor will be investing in your company. Use the midway portion of your executive summary to spell out your company's structure to secure a reader's trust in the way you operate your business.
4. Where Will You Be in a Year or More?
Investors reviewing your executive summary will expect to see, in detail, where your revenues will be coming from and how much those revenues will be over a future time frame (one year, two years, three years, and five years, if possible and appropriate.)
That's why your executive summary should include a robust financial forecasting section that lays out sales and revenue projections after your new business (or new business strategy) has been put into place.
Specifically, your reader will want to know at what point your investment will start yielding a profit and what your break-even point will be and when, from a financial point of view.
5. What Do You Need From Investors?
Chances are, your executive summary will focus on a new business idea or strategy with the specific goal of attracting investors.
In this, the last main part of your executive summary, it's time to lay out exactly what your company requires from investors. It's okay to mention round numbers - investors will expect financial details - and any numbers should realistically square with the financial and business projections you've already laid out in your executive summary.
What to Remember When Writing an Executive Summary
Before you hit "send" on your executive summary masterpiece, it's best to knock a few last-minute items off your checklist. These items should be a priority:
Make sure it's formal, but conversational, too. Readers appreciate the formality of a good business document, but they don't want your executive summary to be too dry and academic.
The correct tone to take is conversational - like two people at a coffee shop or pub discussing a specific topic.
You're both experts here, but as the executive summary creator, you're the one who'll be doing most of the talking up front - and making your case for your new business or strategy.
Consequently, emphasize the notion of leading the reader down a topic path where he or she will learn something new, and consider you as the expert on the topic when they're done engaging with your executive summary.
Always remember, investors love to do business with experts, and the right tone and style can make you remembered as an expert with the audience that counts.
Use good data. Any data, study or white paper that supports your message should be included in your executive summary.
Do so in graphic form, like a sidebar, box or standalone graphic. Good graphics and good data will get noticed, plus they tend to break up the narrative and keep readers more engaged.
Adhere to the "Three C's". Any good business document should embrace the "three c's" that guarantees business communications success - be clear, be concise and be compelling.
Read and re-read your executive summary until you're convinced the summary is clearly written, is boiled down concisely, and tells a compelling story that will trigger a positive action response from readers.
Review for grammar. It also goes without saying that your executive summary should be thoroughly reviewed for grammar, tone and style. Misspelled words or faulty data can kill a business document, and executive summaries are no different.
Have a skilled outsider review it. Make an investment in a good copy editor - it should cost you $100 a page or so - and thus ensure your executive summary is crisp and clean, from a grammar point of view.
The Takeaway on Executive Summaries
Remember too, that you only get a minute or two of your audience's time, and your reader will give up if you're not engaging with them.
Make that time count and create the executive summary you need to attract readers, gain investors, and set the standard for your new business or business strategy.
Introducing TheStreet Courses:Financial titans Jim Cramer and Robert Powell are bringing their market savvy and investing strategies to you. Learn how to create tax-efficient income, avoid mistakes, reduce risk and more. With our courses, you will have the tools and knowledge needed to achieve your financial goals. Learn more about TheStreet Courses on investing and personal finance here.
It's never too late - or too early - to plan and invest for the retirement you deserve. Get more information and a free trial subscription toTheStreet's Retirement Dailyto learn more about saving for and living in retirement. Got questions about money, retirement and/or investments? We've got answers.