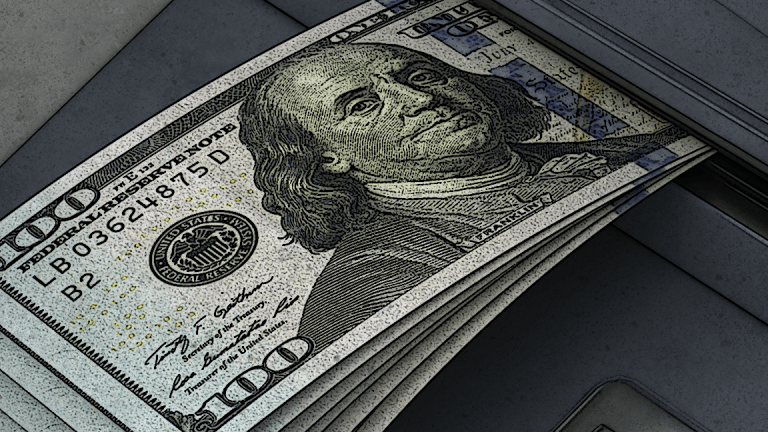 Credit Scores Are Changing With UltraFICO: Cash Is Now Part of the Equation
More people will now be able to get loans.
Credit scores just changed forever. 
The FICO score requirement used to only consider borrower's credit history, but Fair Isaac Corp. announced Monday the UltraFICO, which not only accounts for credit history but also a person's cash position and cash management. The system leverages technology from Experian PLC in order to see people's checking and savings accounts. This allows a lender to understand a borrower's cash management habits. If a person, for example, has a history of managing his or her budget and growing income, a lender can see that person might have better potential to pay back debt.
"This changes the whole dynamic of the lender and customer relationship," Jim Wehmann, executive vice president of scores at FICO, said in a press release. He added, "It empowers consumers to have greater control over the information that is being used in making credit risk decisions. It also enables a deeper dialogue between the consumer and lenders to help both parties make better financial decisions. It's a game changer." The goal is to expand American's access to credit.
But there's a concern: easier lending. There could be some "unintended consequences" to the system change, Ted Rossman, industry analyst at CreditCards.com, told TheStreet. He added, "For some people, this may lead to extra debt -- not everybody should be given credit." He noted that unemployment is currently very low, but "if a recession were to hit, and we see a less robust environment, some people might get into trouble with loans that they perhaps shouldn't have qualified for." 
On the positive side, young people likely will now get further access to loans. Previously, those with no credit history had a hard time accessing the capital they needed for cars, homes, and other assets. Now, those who show that they steadily add to their savings and avoid checking account overdrafts -- young or old -- can get approved for loans more often, Rossman said. 
The changes to the system won't take effect until 2019, and even so it won't take off exactly at its start. Still, the potential credit expansion will happen at a time when the Federal Reserve is trying to do the opposite: tighten credit markets by lifting interest rates. Demand for loans, right now, seem pretty strong, as large- cap bank earnings showed. Wells Fargo & Co. (WFC) - Get Wells Fargo & Company Report  posted car loan growth of 10% year over year in its latest quarter. Some think the U.S. is at the peak of the economic cycle and that people will soon begin borrowing less, which makes any variable that would expand credit a potentially dangerous one. 
The updated FICO score system comes just a month after another key development in personal credit management. A new rule created by the Trump administration allows consumers to freeze their credit scores for free. Previously, a credit card holder had to pay a fee to each of the three main credit bureaus.