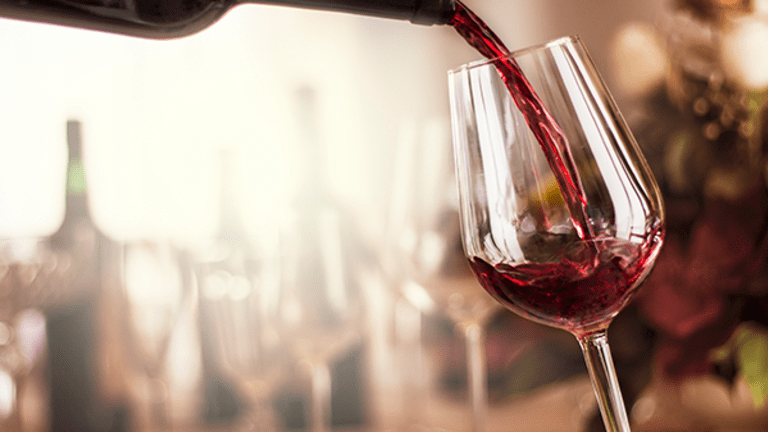 Hello Friends,
Welcome to the launch of "TheStreet Rewind" our first video newsletter!  
It seems appropriate that we kick things off just as summer is ending, and change is already in the air! This newsletter will have plenty of ideas for your weekend. Enjoy it all now or take it in slowly over the next couple of days. It's the perfect wake me up on your Saturday morning as you're drinking your first cup of coffee. Maybe your cup of joe will be pumpkin spice flavored? You can admit it. Let's face it, New Yorkers know summer is officially over when pumpkin spice begins popping up at places like StarBucks Corp. (SBUX) - Get Starbucks Corporation Report or Trader Joe's. Even Jim Cramer is talking Pumpkin Spice!
There are other signs that summer is over... Open toed sandals and summer dresses are giving way to hoodies. I'm seeing (and feeling) lots of new backpacks on my morning 4/5 commute to Wall Street. It's a good reminder that this weekend might be my last chance to get back to school supplies for my college bound daughter and her high-school bound sister! It might be your last chance, too. Be sure to check out TheStreet.com's special report "The Business of Back to School." It's the perfect guide with videos and stories like Eric Reed's "The Best Back-to-School Technology" or "Dorm Room Basics" by our Lindsey Rittenhouse. Oh, we also have a new video feature. Be sure to check out Scott Gamm's new series Decipher, a money series aimed at millennials. C'mon, we've all got one in our lives (Mine just graduated college and got his first job!). Send this link their way, I know I sure will! This week Scott tackles "How to Go About Getting Your First Credit Card!"
If you're not really ready to face the end of summer reality... maybe you'll want to check out Our story by Tracy Byrnes about two of the world's biggest wine families and how they came together to make liquid gold! There's also a charming video with former Food Network star Willie Degel. You'll fall in love with him and enjoy his first person accounts as a restaurant tycoon. We sat down with him at Uncle Jacks in NYC. My favorite line: The restaurant business is war! And there are a few other videos to enjoy like our series #AlphaRising, we sit down with some of the most influential women in business who share their stories of success that will inspire and teach a new generation of investors and executives. Our story and video this week is about "How A Girl from India Came to Rule JPM's North America M&A Group."
If you want to get this video newsletter to pop up in your in-box every Friday (Yes, just in time for the weekend) just sign up for TheStreet Rewind here. And be sure to give me some feedback on this newsletter. Tell me what type of videos you'd like to see from TheStreet and be sure to share your story ideas! You can email me at Julie.Iannuzzi@TheStreet.com or follow me @JulesVideo on Twitter.
More great videos next week!
Julie Bennett Iannuzzi
Video, Social, Podcasts
DIY Honey Cocktail Perfect for the Weekend

No better way to close out summer than with a sweet drink.
Luce: The Result of One of the Best Joint Ventures in the Wine World
How two of the world's biggest wine families came together to make liquid gold.
JPM Head of North America M&A: How to Super-Charge the M&A Market
Anu Aiyengar, JPMorgan's (JPM) - Get JPMorgan Chase & Co. (JPM) Report Head of North America M&A, talks trends, deals and the future.
This Is How to Go About Getting Your First Credit Card

Tips for navigating the world of credit cards.
Willie Degel: America Lives for Steak, Burgers and Wine

Having a steak on Labor Day may be as American as apple pie, but former Food Network star Willie Degel says restaurants serving them are in turmoil.