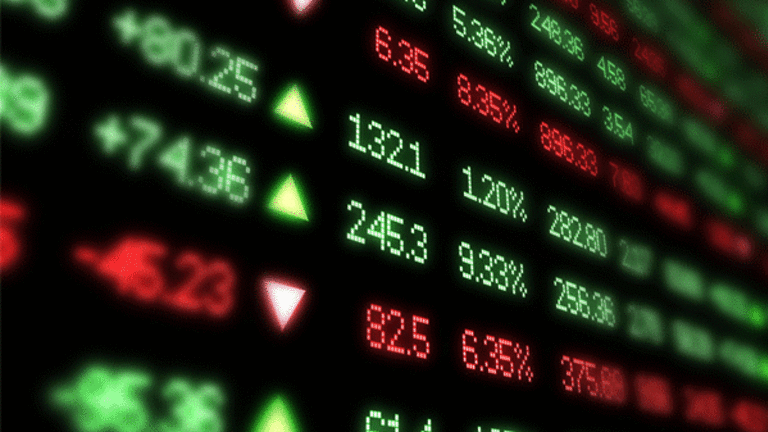 The Best Way to Invest in Utilities
Exchange-traded funds are better than closed-end funds.
Some investors believe in using only ETFs to construct a portfolio, others just use closed-end funds; others still only use one other type of product at the exclusion of the others.
This makes no sense to me. In constructing a portfolio, you should seek out what you think is the best product for any particular segment of the market.
All products have strengths and weaknesses or are well-suited for one segment and ill-suited for another.
A case in point is in the utility sector. As you might expect, during a market correction (and some people may take issue with my use of the word 'correction'), the utility sector is often a good place to hide out, and that has been the case on this go-round. The stocks tend to have higher yields, lower volatility and stable companies behind them.
But closed-end funds aren't the best way to access this sector. During stock-market panics, the discounts on their share prices to net-assets value tend to widen as investors head for the exits.
The
(UTG) - Get Reaves Utility Income Fund of Beneficial Interest Report
Reaves Utility Income Trust (UTG), which listed in February 2004, is a good example. You can see that on the chart below comparing
iShares DJ Utilities
(IDU) - Get iShares U.S. Utilities ETF Report
, the market price for the Reaves fund
(UTG) - Get Reaves Utility Income Fund of Beneficial Interest Report
and the NAV for the Reaves fund (XUTGX). The closed-end fund's market price moved down a lot more than the NAV and the sector, as measured by IDU.
This article is not meant to criticize the people managing UTG. It is an actively managed portfolio, and it makes sense to think that it will sometimes do better than an index like IDU and lag it at other times.
In fact, UTG offers a little more yield than many of the utility ETFs. UTG yields 5.31%, compared to 2.39% for IDU. That offsets some of effect of the widening discount captured in the following chart.
Nevertheless, the chart illustrates why closed-end funds aren't the best vehicles for capturing the stability and low volatility offered by utilities stocks. In effect, UTG's discount to NAV has neutralized several hundred basis points of that benefit to a diversified portfolio at precisely the time when it was most needed.
No Haven In A Storm
Reaves Utility Income Trust's share price has fallen faster than its NAV.
A closed-end fund proponent might characterize UTG's 13% discount to NAV as relatively narrow. Over the past two years, the fund's discount has hovered in the low- to mid-teens. Of course, the discount could narrow or widen. However, it is most likely to stay about where it is.
It's certainly unlikely that UTG's discount to NAV will narrow when investors are so nervous about the broader stock market.
I believe a buy-and-hold investor who would rather not pick individual stocks in a particular sector is better off with an ETF than a closed-end fund. Anyone willing to game movements in a closed-end fund's premium or discount to NAV would probably want to rotate between closed-end funds and ETFs as his or her perception of market conditions changes.
Investment products will continue to evolve. The point of this article is to isolate a structural difference between two products. As you make investment decisions for your own portfolio, you should be open to exploring all products and buy the one that makes the most sense to you. It does not make sense that any one type of product could be the best way to capture every segment of the market.
Innovations in both types of investment products should eventually make it possible to access an investment strategy like UTGs without worrying about big swings in the discount to NAV.
At some point, ETFs will be actively managed, allowing them to pursue this kind of strategy, as opposed to tracking an index.
A Persistent Discount
Reaves Utility Income Trust has traded below its NAV for much of the past two years.
At the time of publication, a client of Nusbaum's was long IDU, although positions may change at any time.
Roger Nusbaum is a portfolio manager with Your Source Financial of Phoenix, and the author of Random Roger's Big Picture Blog. Under no circumstances does the information in this column represent a recommendation to buy or sell stocks. Nusbaum appreciates your feedback;
to send him an email.