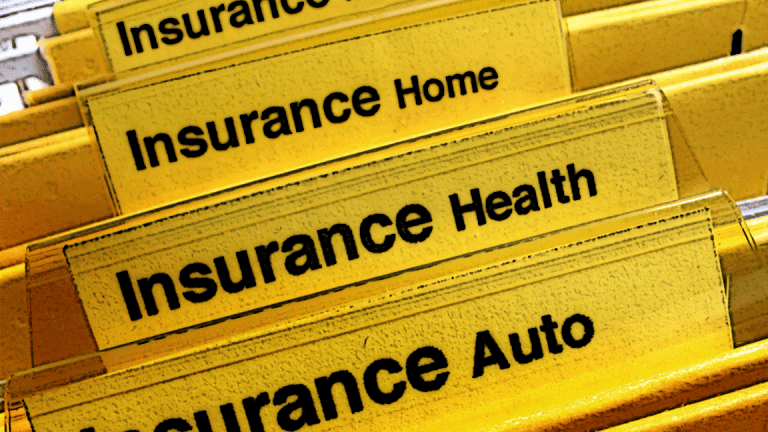 How to Start an Insurance Company in 6 Steps
Starting an insurance company can be incredibly lucrative, but it can also be a challenge to break into the industry. Discover the steps you should take if you want to open your own insurance business.
Are you an ambitious entrepreneur looking for a business venture that can stand the test of time and is recession-proof? If so, look no further than the insurance industry.
Insurance is an essential part of day-to-day life for the majority of Americans, from driving their cars to protecting their homes. This means that insurance companies don't necessarily need the economy to thrive to achieve profit and success.
Interested in starting an insurance company? While it can be a lucrative market to enter, there are a few steps you need to take first to lay the foundation of a successful insurance company.
How to Start an Insurance Company
Here are the most important steps required for starting an insurance company.
1. Research the Insurance Industry
If you have never worked as an insurance agent before, it is important that you have a thorough understanding of the industry before you decide to open an insurance company. Running a successful insurance company requires an intimate understanding of insurance products, fantastic management skills, ambition to succeed, and sales savvy.
While lucrative, it can be a challenging industry. You are a source of knowledge and expertise for your clients. People are trusting you to provide a safety net during their most vulnerable moments. You need to be up to the task and willing to handle these pressures with grace.
Already pretty familiar with the industry? Then you can jump straight into reading more about what it's like to actually run an insurance company. Pick up a few books about starting a business, particularly if they are specific to the insurance industry.
2. Write a Business Plan
Whether you are starting an insurance company or another kind of business, it is essential to have a solid business plan in place. This is especially important if you plan to have people funding your venture. Potential stakeholders will want to understand how you are going to bring in clients, differentiate yourself from other insurance businesses in the area, and ultimately make money. Writing a business plan will also force you to think through your vision for the business and how you intend to execute that vision.
3. Get Licensed
If you want to start an insurance company, then it is necessary for you to obtain an insurance license first. In the U.S., you must obtain this licensing from the National Association of Insurance Commissioners - the organization that regulates the insurance industry. The licensing process is time-consuming. You must obtain a license for each state you intend to work in, as well as each kind of insurance you intend to sell.
Before getting your license, you must pass an exam that can require up to 50 hours of coursework. These courses can cost anywhere from $300 to $500 each, along with application fees for the exams.
Selling annuities or variable life insurance requires separate coursework and testing that is overseen by the Financial Industry Regulatory Authority. Separate licensing may also be required if you are starting an agency business rather than a sole proprietorship.
4. Secure Financing
While starting an insurance company can be lucrative, it requires a lot of upfront capital to get an insurance business off the ground. There are many factors that influence how much start-up capital you will need, including your business model, location, and more. Sole proprietors who work out of their homes with no or few support staff members will have minimal costs to cover, while larger agencies will require capital to cover office space costs, staff salaries, and more.
Depending on your exact vision for your business, you may need to borrow anywhere from $5,000 to over $100,000 to get your insurance business up and running. Be sure to build in a safety net that can cover your operating costs until you have a steady income. Once you nail down a number, you can turn to investors for help, secure a small-business loan, or both.
5. Gain Access to Insurance Carriers
If you want to sell insurance, you also need to affiliate your company with an insurance carrier. Insurance carriers affiliate themselves with certain insurance companies who will sell their products. Often you need to prove your worth to carriers before they will provide you access to their products. This is usually done by showing them a business plan and who your current clients are.
You may also need to commit to gaining a certain number of customers a month for this carrier in order to sell their products. It is helpful to have at least a few years experience in the industry before trying to sign on with an insurance carrier.
Some agencies opt to sign up with a cluster group, which is essentially a larger association of independent insurance agents that work together so they can qualify to work with the largest and most elite insurance carriers. This can be beneficial for many reasons, but one of the top benefits of joining a cluster group is the ability to quote and bind much faster. Working with a normal insurance wholesaler, this process can take anywhere from 24 to 48 hours. This ultimately slows the number of policies you can sell within a given time.
6. Promote Your Business
Once you have a solid business plan in place, the proper licensing, and access to a diverse range of insurance products, you are ready to open up shop. As with any business, it is important to make yourself known in the community.
Marketing your new insurance business is essential for success. There are a number of different ways you can market your insurance company to raise brand awareness, ranging from traditional tactics like cold calling and to new strategies like increasing your social media presence or starting a blog on your business website.
Be sure that all of your sales and marketing initiatives are aimed at the target audience defined in your original business plan. For example, if you are hoping to capture leads in high-income communities, you would want to market your business differently than if you wanted to capture leads in middle class or low-income communities. The more targeted your efforts, the better results you will get.