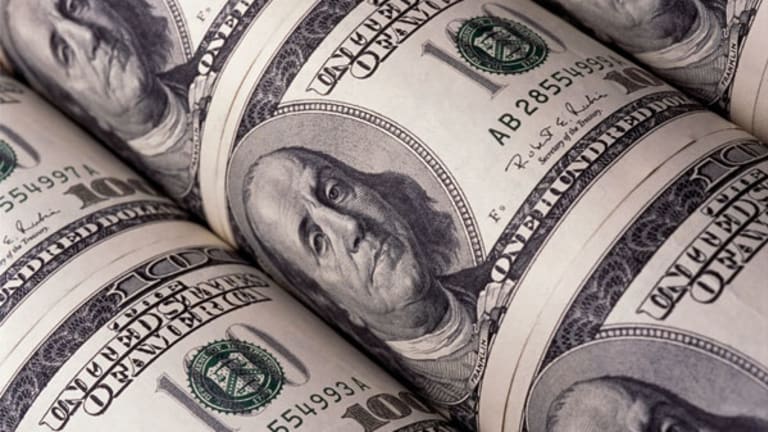 Short on Lincoln, MetLife, Tesla; Worried About California Housing: Doug Kass' Views
Doug Kass shares his views on insurers Lincoln National and MetLife, online payment service PayPal, builder KB Home and electric car manufacturer Tesla.
Doug Kass shares his views every day on RealMoneyPro. Click here for a real-time look at his insights and musings.
Lincoln National, MetLife Tank
Originally published at 1:31 P.M. EDT on March 24, 2016
I've referenced life insurance (one of my most hated sectors) in each of the past few days, and Lincoln National (LNC) - Get Lincoln National Corporation Report and MetLife (MET) - Get MetLife Inc. Report are leading the market to the downside today.
As a reminder, I'm short on both and have recently increased my short positions. Both stocks are also on my "Best Short Ideas" list.
Position: Short MET, LNC
The Market's Unfriendly to PayPal Today
Originally published at 12:25 P.M. EDT on March 24, 2016
PayPal (PYPL) - Get PayPal Holdings Inc. Report is down some 4% today -- weakness that might be attributed to Re/Code's report that Apple will expand its rival Apple Pay service to Web sites by the end of the year.
Position: Short AAPL
Peak Housing (Redux)

Originally published at 9:25 A.M. EDT on March 24, 2016
Jim "El Capitan" Cramer has a good column this morning on KB Home (KBH) - Get KB Home Report and a possible California housing bubble.
I wrote about the worrisome California signposts last week in my missiveMove Over 'Peak Autos'; Here Comes 'Peak Housing.'
Position: Short F, GM
Shorting More Tesla
Originally published at 10:35 A.M. EDT on March 23, 2016
"It is unwise to be too sure of one's own wisdom. It is healthy to be reminded that the strongest might weaken and the wisest might err."
-- Mahatma Gandhi
Tesla Motors (TSLA) - Get Tesla Inc. Report has had a huge run, so I've increased my small short position for the first time in months -- adding to my short stake at $233 a share today.
Devonshire Research delivered a very negative view of the electric-car maker this week. I don't have copyright permission to reproduce the report, but here are some of its salient points:
Tesla's valuation (when it can be calculated) lies well above that of comparable firms.
TSLA controls little of its intellectual property. Thus, its competitive technological advantage is questionable.
Tesla isn't as "green" as you might think. The firm faces a number of environmental risks.
The broad scope of the company's functions doesn't justify the firm's disruptive reputation and immense market cap.
Tesla's valuation is comparable to social-media giants, but the company lacks "network effects" or serious user traction.
I would add that TSLA's negative cash flow is accelerating in rate-of-growth terms, while its non-GAAP accounting is extremely aggressive. (In my humble opinion, it's almost in Valeant Pharmaceuticals (VRX) territory!)
Position: Short TSLA (small)
At the time of publication, Kass and/or his funds were short MET, LNC, AAPL, F, GM and TSLA, although holdings can change at any time.
Doug Kass is the president of Seabreeze Partners Management Inc. Under no circumstances does this information represent a recommendation to buy, sell or hold any security.