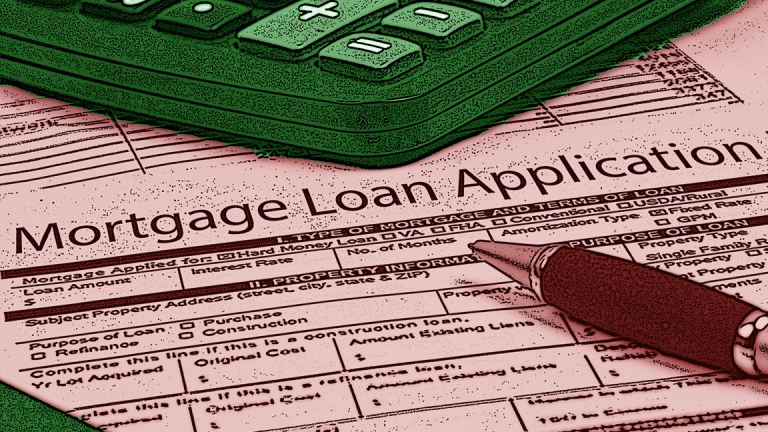 Ranking the Best Mortgage Lenders
Ranking the best mortgage lenders is a tough call, as digital lenders rise. But you can't go wrong with these picks.
Ranking the best mortgage lenders is a great way for homebuyers to get the best deal possible.
After all, buying a home is one of the largest financial transactions most people ever make.
For frazzled homebuyers, though, the rise of digital technology has added more mortgage lenders to the menu, fueling a revolution in the way financial consumers search for, and buy a home.
That's where ranking the best mortgage lenders really comes in handy, and can lead to the best home-buying decisions - if you know where to look.
What to Look for in a Mortgage Lender
Offline or online, the best way to find the best mortgage lenders is to focus on the specifics - what are the best deals, who offers the best customer service, with the lowest interest rates, and the lowest fees?
You'll also want to make sure that these issues are covered, as well, when hunting for the best mortgage lender.
The mortgage lender offers:.
Ample time to close a mortgage.
The opportunity to apply for, and manage the loan process, online (or via mobile).
The ability to have mortgage loan tracking.
The ability to negotiate closing fees.
The ability to look up loan rates quickly on the lender's website or via mobile app.
Access to a good, multi-functional online mortgage calculator.
A quick and easy pre-qualification process.
What to Know Before Talking to a Mortgage Lender
Don't go all in on a mortgage lender hunt without having your financial ducks in a row. Make sure you cover these steps first.
Have a down payment. Make sure you have at least six months' worth of savings to cover a down payment. While mortgage loan terms vary, aim for savings between 5% and 20% of your estimated total mortgage.
Check your credit score. Always check your credit score before heading into a major purchase - especially a life-altering one like buying a home. Federal law requires that you can get a free copy of your credit report every 12 months from each credit reporting companies - Experian, Equifax and TransUnion. Get your free credit from AnnualCreditReport.com here.
Get your mortgage pre-approved. You'll want to get pre-approved for a mortgage from at least one mortgage lender. That will show home sellers that you're serious about buying a home, and that you're already backed by at least one mortgage lender. Make sure you have an idea of how to calculate your mortgage.
Ranking the Best Mortgage Lenders
Once you've set the stage for buying a new home, get set to start ranking the best mortgage lenders. These lenders should be at the top of your list.
Quicken Loans. One of the emerging online mortgage lending firms, Quicken Loans offers a full menu of mortgage lending products and services for digital customers. Besides being the largest Federal Housing Administration (FHA) mortgage lender in the U.S., Quicken offers mortgage loans for as low as 1% down for the new home purchase. In addition, Rocket Mortgage, a branch of Quicken Loans, can help you complete your entire mortgage loan application process in minutes.
Lending Tree. While not a direct mortgage lender, Lending Tree will connect you with multiple lenders, enabling you to choose the best deal. Additionally, if you're looking to close a mortgage fast, Lending Tree is a good option, as they can close a mortgage within 30 days. If you want access to multiple lenders and want to act quickly and get multiple loan offers at once, check out Lending Tree.
US Bank. This financial services giant offers a stacked menu of home mortgage options, including 15- and 30-year conventional mortgage loans, veterans' loans, new construction loans, and FHA loans. Customer service-wise, US Bank offers mortgage applicants a unique "loan officer near you" service that can provide advice on home mortgage and purchase issues on a local level. The bank serves mortgage customers in all 50 states. It also appears more lenient on credit issues than most traditional lenders, adhering to an "alternative credit score" model that takes into account an applicant's good record in paying utility or cable bills - things that don't normally show up on a credit report, but that indicate the applicant pays his or her bills.
SunTrust. With a full menu of fixed-rate, adjustable-rate and jumbo loans and access to FHA, VA and USDA products, SunTrust also deserves a spot on the "best mortgage lender" list. SunTrust will work with mortgage applicants who want to make a low- down payment and, like US Bank, will turn to non-traditional credit history records to give applicants a fair shot at a home mortgage loan.
Lenda. Mortgage lending fees (especially loan closing fees) can chew up thousands of dollars before you get the chance to sign on the bottom line for your dream home. Lenda counters that obligation by managing your entire mortgage loan experience online as a direct lender. That curbs the need for paperwork, slashes the average mortgage loan timetable to within two weeks, and can significantly reduce mortgage loan fees. A downside to Lenda: It's not available in many states so check the company's website first, to see if you qualify for a mortgage loan with Lenda.
The Takeaway
After you've reviewed your list of mortgage lenders, pare it down to two or three lenders, and focus on the interest rate each provides, the amount of your monthly payments and the quality of their customer services, both on the phone, in person, or via online or mobile apps.
Once you get the deal you want, lock down your mortgage loan with your top-rated lender, and set the wheels in motion to buy your dream home - efficiently, quickly and with the best financial deal in place.