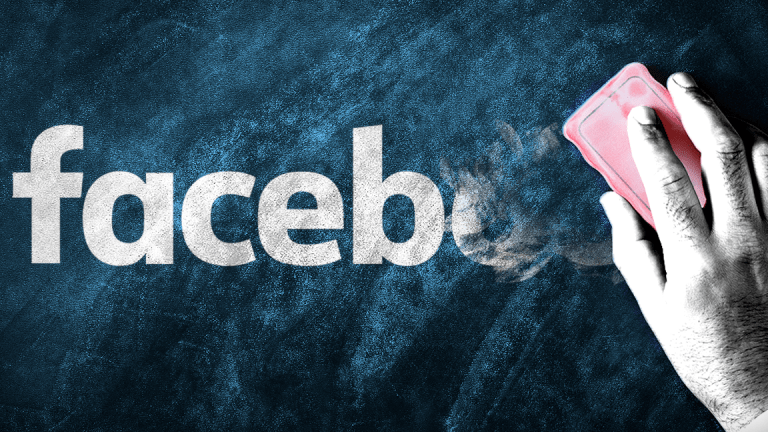 Is Facebook a Buy for Your Retirement Portfolio?
Facebook has gotten crushed in the wake of Cambridge Analytica. Should you buy the stock?
Shares of Facebook Inc. (FB) - Get Meta Platforms Inc. Report continue to meander in the wake of the Cambridge Analytica scandal.
The revelation that Facebook's API permitted Cambridge Analytica to collect personal data on more than 50 million Facebook users has sent shockwaves through the firm's previously lauded business model. Traders initially dumped shares on fears that the scandal could prompt users to move away from the platform.
But now that the news has been absorbed, does it make sense for longer-term investors to pull the trigger on Facebook shares at these lower levels?
In other words, should you buy Facebook for your retirement portfolio?
To figure out Facebook's likely price trajectory from here, we're turning to the chart for a technical look.
Action Alerts Plus holding Facebook started off 2018 in a very well-defined uptrend, bouncing its way higher on every test of trendline support stretching all the way back to 2016. That uptrend even managed to hold during February's deep market correction, signaling that buyers remained in control of shares despite the selling.
That all changed recently, when traders had their first chance to react to Facebook's privacy scandal.
Shares gapped down right below their uptrend, violating that level for the first time in more than a year. That provides a key signal that control of Facebook's price action has shifted from buyers to sellers.
Simply put, shares are still open to more downside risk from here. And with the fallout from the privacy debacle continuing to grab headlines as we head toward April, there's a potentially troublesome catalyst that investors should at least be aware of.
Does that mean you should avoid Facebook like the plague right now? No.
Facebook is still the best-monetized company in the social media space (something that's proving to be a double-edged sword), and it's unlikely that the scandal will have a material, long-term impact on Facebook's ability to create value for investors.
That said, from a tactical perspective, it's wise to wait for the selling to work itself out before you pull the trigger on a new position in Facebook. For now, with Facebook's trendline violated, sellers are now in control of things. Longer term, this selling should provide a buying opportunity for Facebook bulls, but we'll want to see buyers re-assert themselves again first.
Retirement Is Complicated.It's never too early -- or too late -- to plan for and achieve your retirement goals. TheStreet's new premium subscription, Retirement Daily, will help you un-complicate the world of retirement with the latest, news, research and analysis from TheStreet's "Mr. Retirement" Robert Powell and his team of experts. Check out our new retirement offering Retirement Daily and get a free trial subscription.
This article is commentary by an independent contributor. At the time of publication, the author held no positions in the stocks mentioned.