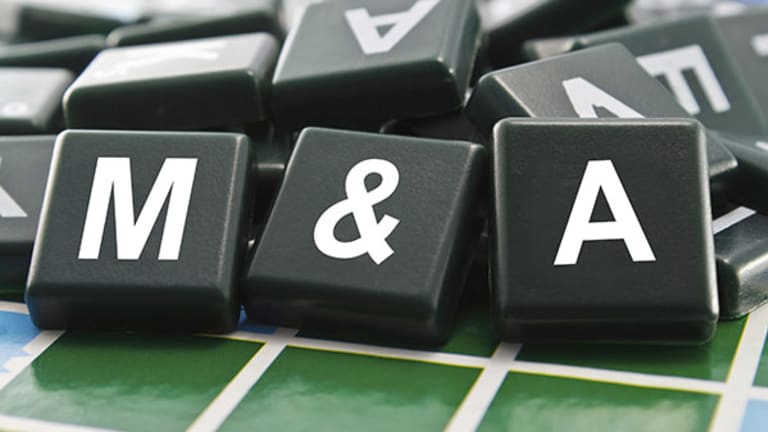 Outsourced physician services company AmSurg (AMSG) revealed on Tuesday that its $7.8 billion stock and cash bid to combine with TeamHealth Holdings (TMH) had been rebuffed. 
AmSurg originally approached TeamHealth in late September, according to a filing with the Securities and Exchange Commission. Under the terms of the proposed deal, the new company would be owned 50/50 by each company's shareholders. Based on AmSurg's closing price for Oct. 9, the last trading day before the company sent its proposal, the deal has a current value of $74.85 per share, representing a 42% premium.
Shares of Nashville, Tenn.-based AmSurg dropped 4% Tuesday morning, to $74.90, after closing at $78.09 Monday. Shares of Knoxville, Tenn.-based TeamHealth jumped on news of the possible deal, up 17% to $61.39 per share, after closing at $52.50 per share Monday night.
"Our proposed combination will be transformational for both AmSurg and TeamHealth shareholders as well as for the physician services sector as a whole," Christopher Holden, president and CEO of AmSurg said in the filing. "TeamHealth shareholders will receive immediate cash-value equivalent to 22% of its market capitalization, and share equally in our combined company's upside. The combined company will have significantly enhanced free cash flow, expanded opportunities to accelerate growth, an attractive risk profile, $200 million to $290 million in annual synergies, and the ability to rapidly deleverage."
The combined companies would have a network of more than 1,600 hospitals and 20,000 physicians, according to a letter about the deal sent to TeamHealth Chairman Lynn Massingale on Oct. 12. The letter states that AmSurg was "disappointed to learn that you chose not to engage with us based on what appears to be a very cursory analysis of our specific proposal and key deal terms."
TeamHealth has always been an active acquirer of physician staffing and anesthesia practices, among others. The former Blackstone Group-backed portfolio company also made a $1.6 billion acquisition of hospitalist organization IPC Healthcare (IPCM) in August this year. That deal is slated to close in the fourth quarter.
In its letter, AmSurg states that it understands that TeamHealth would be cautious about entering any kind of deal before the closing of its IPC deal.
"While we appreciate that timing is a reasonable issue here, the question is not 'why now?' but rather 'why wait?,'" said Holden in his letter to Massingale. AmSurg highlighted its successful integration of its May 2014 purchase of Sheridan Healthcare, a deal that came with a price tag of $2.35 billion.
Since its acquisition, Sheridan has been a large consolidator in the anesthesia space. The Deal previously reported that AmSurg was close to clinching a deal for Arizona-based Valley Anesthesia Consultants, likely through its Sheridan unit.
The combined companies would operate under the TeamHealth name and operate with $200 million of pro forma synergies and create the largest provider of outsourced physician services. The proposed transaction would also create a continuum of care and broader geographic footprint, AmSurg said.
AmSurg noted it would expect a deal to close during the first quarter of 2016.
Ana Gupte of Leerink Partners LLC said in a research note that she was not entirely surprised that AmSurg would pursue this deal. Gupte said she met with Holden in September at which time the CEO noted that AmSurg aimed to continue its acquisitive path through large deals in the physician outsourcing market.