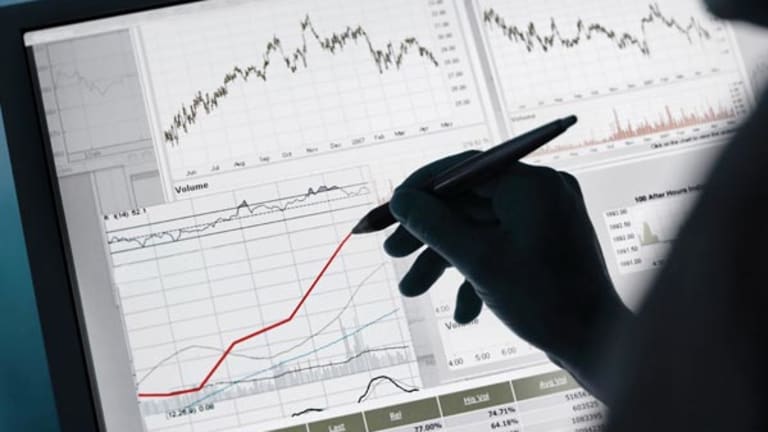 Investing 101: Refine Your Research and Focus, Focus, Focus
Think industries instead of individual stocks.
NEW YORK (TheStreet) -- There's an old saying: "Jack of all trades, master of none." This describes a person who's capable at several things but not great at any of them. While this quality may get you by at your place of employment, in the stock market it gets you broke pretty fast. 
In part one of this series we discussed the importance of communication between companies and shareholders. I argued that it's the duty of every management team to portray an aura of honesty and integrity while also sending a clear and understandable message to help investors establish realistic expectations.
In part two, we dug a little deeper to help you understand who and what you are buying. At the same time, we agreed that investors have a responsibility to research disclosure documents so that she/he will know for themselves how well the company is doing. By and large, this is where so many investors consistently struggle. 
>>JPMorgan Sees Shift in WalMart Strategy as Sales Stagnate
In this article, we're going to discuss not only the importance of research but why investors must limit their research to only a handful of companies. The premise of "buying low and selling high" is known. But investors dismiss the idea that we can't and shouldn't attempt to follow everything.
It's enough of a challenge for an investor to know everything that needs to be known about just one stock. But with close to 6,500 companies listed on the NYSE, Nasdaq and AMEX, there isn't enough time in one day to conduct the sort of research necessary to learn even a small amount about so many companies spanning various industries.
Besides, even if you happen to be one of the lucky few who can retain "important" data, the chances of you making good use of that data in key situations will be limited to what the market considers "important." This means beating the market will still be proven difficult regardless of how fundamentally based and well-researched you think you are.
To that end, it is better to know "everything" about only a handful of companies as opposed to casting your net so wide that you lose track of what really drives your investments. And by "everything" I mean having enough knowledge about that particular stock that goes above and beyond the company's fundamentals. It's the only way for investors to realize a great opportunity when it comes knocking.

By contrast, if your focus is so scattered between so many companies and industries, you wouldn't know what a good idea is if it hits you in the face. Let's not forget, it is for this reason the market is considered highly inefficient. And this is even with the volume of data and research that already exist. An investor's job, then, is to find ways to fill in the gaps that creates such inefficiencies. This is impossible if that investor's focus is too scattered.
There are many ways to overcome this problem. First and foremost, investors should understand the difference between the act of picking stocks and picking companies. They are entirely separate things. Stock-picking tends to have a short-term bias whereas an investment in a good company or companies will require a longer-term holding threshold.
Breaking down which method is better goes far beyond the scope of this article. But choosing which method is right for you will help formulate value principles while guiding your investing objectives. It will also minimize the amount of time that is wasted during the decision-making process.
Next, any serious investor in, say, Wal-Mart (WMT) - Get Walmart Inc. Report has a duty to research what is going on these days at Target (TGT) - Get Target Corporation Report and possibly Best Buy (BBY) - Get Best Buy Co., Inc. Report. Why? The issues that may have an impact on Wal-Mart are likely impacting other retailers because they are targeting the same markets and (at times) using the same suppliers.
Why would you invest in FedEX (FDX) - Get FedEx Corporation Report and take no interest in what's going on at UPS (UPS) - Get United Parcel Service, Inc. Class B Report? That makes absolutely no sense. It's the formula I follow in my own individual research. It's always best to cover and/or invest in industries as opposed to just individual stocks.
This is the only way to truly grasp how well or poorly a company might actually be doing. It also helps bring context to when companies have outperformed expectations. But unless you understand its peer group, you wouldn't know what "outperformance" is. 
Now, whether you choose to pull the trigger to buy/sell a stock at that point is entirely up to you. Still, this approach will help you sort out your priorities. You'll find that you're now able to allocate your time more effectively and balance broad perspective with enough focus to develop a deep working knowledge of your investments.
At the time of publication, the author held no position in any of the stocks mentioned.
This article represents the opinion of a contributor and not necessarily that of TheStreet or its editorial staff.