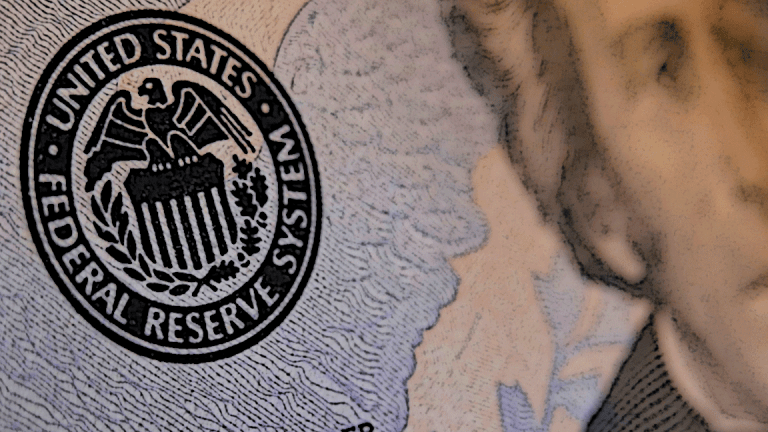 How Year-End Interest Rates Will Impact Home and Auto Loans
With several more interest rate hikes expected from the Federal Reserve in 2018, here's a forecast of mortgage, credit card and car loan rates by year-end vs. what we pay for them now.
When Randy Stenhouse decided to buy a loaded Subaru Outback last month from Huebner Subaru in Carrollton, Ohio, he was motivated by his admitted love for the vehicle and by the offer of 0% interest rate financing for 63 months that was ending Dec. 31.
"The financing deal definitely made a difference on when I purchased the car," said Stenhouse, a retired insurance broker.
By pulling the trigger when he did, Stenhouse avoided any increases in auto-loan rates in the months ahead should the Federal Reserve raise interest rates as expected this year.
The likelihood that the Fed will hike rates a quarter-point as many as three times in 2018 is something prospective buyers of big-ticket items such as homes, cars and recreational vehicles will need to consider in weighing their purchase decisions. For those more interested in saving money than spending it, rates on deposits are likely to rise, but securing the best rates will require some smart shopping.
Loans Now v.s. Later
Foreseeing a Mortgage Seesaw
Prospective home buyers might think Fed rate hikes will cause mortgage rates to move straight up from this year's starting point of around 4.15% for a 30-year loan. However, Greg McBride, Bankrate.com's chief financial analyst, said he anticipates "a volatile year for mortgage rates, both up and down."
According to McBride, a "heightened level of anxiety among investors" due to geopolitical concerns and fear of a stock market correction likely will drive bond yields down, and with them, mortgage rates.
"They could go below 4% once, maybe twice in 2018," McBride said.
On the flip side, a surge in inflation "could push bond yields and mortgage rates higher," with the latter rising above 4.5%, McBride said. He expects the 30-year rate will end the year at 4.5%.
Rougher Subprime Road Ahead
The impact of Fed rate hikes on buyers of cars and light trucks will depend on their creditworthiness, according to Patrick Manzi, senior economist with the National Automobile Dealers Association. Those with good credit likely won't see loan rates rise more than a half-point.
"It's when you get to subprime borrowers -- those with credit scores below 600 -- where we'd expect to see the most effect," Manzi said. Because of the higher credit risk they present, subprime borrowers could see loan rates rise a couple percentage points this year, he said.
"These borrowers are very sensitive to rates, and they might get walked over to the used car lot" if the monthly payment for a new car goes up more than they had budgeted, Manzi said.
To offset rising rates, "it's totally possible and extremely likely" that automakers and dealers will increase their buyer incentives, such as cashback offers and employee pricing. Manzi said buyers probably will see more incentives for midsize sedans and other vehicles that aren't moving well than they will for crossovers and other popular segments.
Toy Story
Bill Tea, president of Town & Country RV Center Inc. in Clyde, Ohio, said he isn't hearing any concerns among customers about possible interest rates hikes, and he already is loading up on inventory for the coming selling season after a record year for sales in 2017.
"Rates are still a bargain," said Tea, who also is on the board of Old Fort Bank in Tiffin, Ohio. "I can remember doing this when rates were 10, 11, 12 percent."
Tea noted that the buyer of a motor home who borrows $50,000 over 15 years -- a typical loan amount and term -- would pay $388.92 a month at the current rate of 4.75%. That monthly payment increases by less than $7, to $395.40, if the interest rate goes up by a quarter-point.
"A couple 25-basis-point increases from today's rates aren't going to stop anyone," Tea said.
Treasure Hunt
Whether savers will find deposit rates that are to their liking in the coming 12 months will depend on how hard they look.
"2018 will be a year where we see more widespread, and consistent, improvement on returns for savings and especially CDs," Bankrate's McBride said. "However, just as in 2017, the magnitude will again differ greatly."
McBride predicts the average yield on one-year certificates of deposit will sit at 0.7% at the end of 2018 vs. 0.43% at present, and the average yield on five-year CDs will be 1.5% at year-end vs. 1.01% now. The catch is that those national averages don't reflect the higher savings rates that already are available from some of the nation's biggest banks as they look to lasso deposits.
"We are seeing a bit of an arms race among some banks that are trying to outdo each other" when it comes to CD rates, McBride said.
"That type of competition will remain hot throughout the year," he noted.
Indeed, Bankrate predicts that by year-end 2018 the best savings accounts will yield in the range of 2.3% and the best five-year CDs will yield slightly more than 3%, so it definitely will pay to shop around.
More of What's Trending on TheStreet: