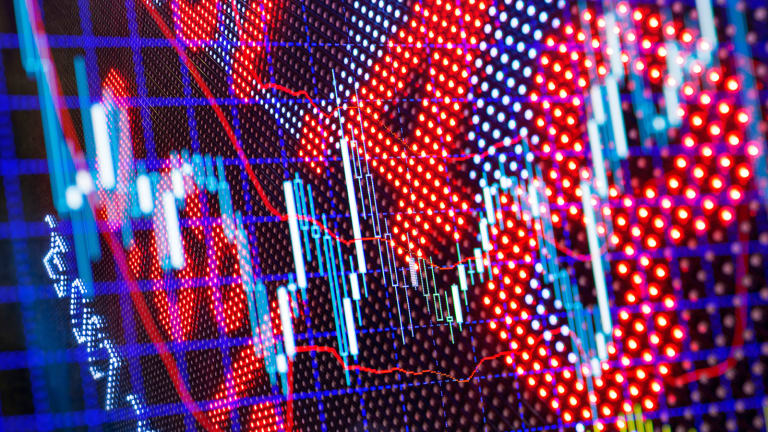 NEW YORK (TheStreet) -- AT&T (T) - Get AT&T Inc. Report has traded between $31 and $36+ over the past 52 weeks. Given where the overall market has traded during that time, AT&T's trading range seems tame! That range has been affected by AT&T taking over DirecTV, as well as the competition in the cell-phone business, challenging T's growth potential. That down period is likely over for AT&T. Possibly it's up for the stock price over the next several quarters, if not through 2016.
AT&T's analysts project steady earnings growth well into the new year. You should be in tune with next year's earnings, not those of recent past or near future, as they have been discounted for the most part.
AT&T yields 5.6% as per its $1.88 per share annual dividend (47 cents per share paid quarterly; the next ex-dividend date should be in early October). That is one solid dividend yield, and with earnings improving, it will likely prove to be both a floor under the current stock price, as well as a solid lure for future buyers of stock who want safety, high relative yield and a good chance for appreciation.
The trade tactic I prefer now for T is the synthetic call expiring in January.
Trades:
Buy 100 shares of T at $33.25 / share
Buy to open 1 T Jan16 33.0 Put (O:T\16M18\33.0) for $2.00
The total risk for the trade, if held to expiration and two dividends of 47 cents are captured, is $1.31. The math for that calculation: $33.25 (cost of stock) - 47 cents x 2 (dividend credit) - $33.00 (long put strike/stop out) = $1.31 risk.
This article is commentary by an independent contributor. At the time of publication, the author held no positions in the stocks or issues mentioned.