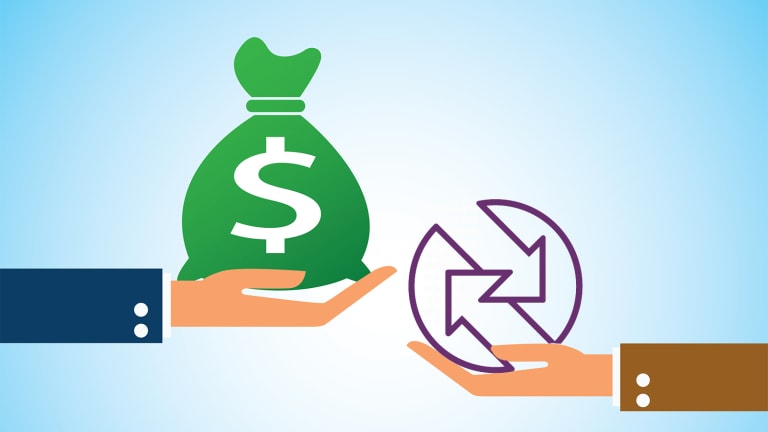 How to Start Your Own Hedge Fund
Want to be a hedge fund rock star? First you'll have to recruit some very wealthy investors. TheStreet explores just what it takes to get a foothold in one of the financial world's must lucrative niches.
Who wouldn't want to be a hedge fund mogul? Like, who wouldn't want to be a rock star, famous author, or movie star? The only difference is, you'll have billions to play with instead of just mere millions.
Look at a list of some of the wealthiest individuals on the planet and you will find hedge fund kings like George Soros, whose net worth is nearly $25 billion, or Carl Icahn, who weighs in at $17.8 billion.
It takes brilliance, incredible determination and likely more than a few good lucky rolls to get rich running a hedge fund.
So how do you get in on this game?
Well, to have even a shot at realizing this dream, you will first have to get legally established with your own fund and find investors to give you a shot.
The good news is the paperwork and federal securities requirements are far from impossible. There are several regulatory and legal requirements you will have to meet before you can start pitching your investment ideas to investors.
Depending on your background and whether you currently work on Wall Street or in finance, you may already be part of the way there.
Getting seed capital is a much harder proposition, but it is still doable.
Interested in exploring a new career as a hedge fund chief? Here's what you'll need to do:
Become a hedge fund expert: Running a hedge fund (see Jim Cramer's definition) is far different than simply investing in stocks and playing the stock market. If you haven't already, you'll have to school yourself in how this complicated, risky and hugely lucrative field works. Read "So You Want to Start a Hedge Fund," by Ted Seides and other books by experts in the field. You must appeal to wealthy individuals by entry into a range of alternative investments, from currency trading to derivatives, which will boost returns. Hedge funds are also lightly regulated compared to mutual funds and can invest in things mutual funds can't. Hedge funds can short sell, use large amounts of borrowed cash and pursue riskier deals. The payoffs for hedge fund investors and their managers can be much larger as well. Like mutual fund managers, hedge funds get a percentage of assets managed, but unlike fund managers, they get a 20% cut of the profits as well. The gains can also be much higher - Voce Capital Management's Daniel Plants saw a 19% return last year, according to TheStreet.
Pick a name: Still want to start your hedge fund? Well then, it's time to pick a name. Choose carefully - you'll want something that conveys your unique investment strategy while also inspiring confidence.
Get your state paperwork in: Your first step will be incorporating in the state you are living in. The most popular choice for hedge fund operators is a limited liability partnership, or LLP. Other options are forming a limited liability company, or LLC, or a trust. At most, you are talking about a few hundred dollars.
Take your Series 65: In order to offer investment advice, you'll most likely have to pass a test, the Uniform Investment Adviser Law Examination, or Series 65. You won't be called upon to demonstrate your investment brilliance in order to ace this three-hour test. Rather, the aim is to make sure you understand securities laws and fundamental ethics. You'll have to get 94 of 130 multiple choice question right to pass. The cost is $175.
Introduce yourself to the SEC: You've passed the Series 65 and now you are an official investment advisor. It's time to let the SEC in on your plans. You'll have to register with the SEC as an investment advisor if you have 15 or more investors. You should do this even if you are not technically required to do so. It sends the right message to potential investors.
Don't forget the taxman: You'll also need to call the IRS or go on its website to get a Federal Employer Identification Number.
Shield yourself: You could do business as a sole proprietor. But on second thought, you decide it would be much better to protect your personal assets from any legal issues down the line. So you'll create a company to be the general partner of your Limited Partnership. Then you'll technically be a representative of your investment advisory firm. That done, you'll register your company through the Investment Advisory Registration Depository, followed by registering yourself with your new company as an investment advisor representative.
Back to the SEC: Now it's time to register your offering of LP interests, your limited partners, or buyers, being your potential investors.
Everything else: There are several other things you'll have to figure out along the way, some more important than others, as you go about launching your own hedge fund.
Here's a partial list of some key items:
Line up a prime broker: This will be the bank or investment house that will execute trades, lend money and do other financial services on your firm's behalf.
Hire a law firm: You'll need a good lawyer in a business as complicated as running a hedge fund. At the very least it will prevent you from making stupid paperwork errors.
Promote yourself: If you don't know much about public relations, think about hiring a firm that specializes in dealing with the media, or, better yet, a former reporter who knows how the business works.
Corporate bylaws and compliance manual: Speaks for itself.
Court investors: Sure, paperwork is no fun but now comes the really hard part - landing investors. It's expensive managing a hedge fund, so you'll need some substantial investors to pay the bills so you can work your magic with your investors' money. Substantial as in a net worth over a million (and no, the house doesn't count) and annual income of more than $200,000. You'll be wanting to fish in some deep waters, so having a network of wealthy individuals - say from a previous life as a financial advisor or stock broker - can really help.
Good luck, for you'll need it - along with some incredible determination and crazy smart investment strategies to make a go of it in the hedge fund world.