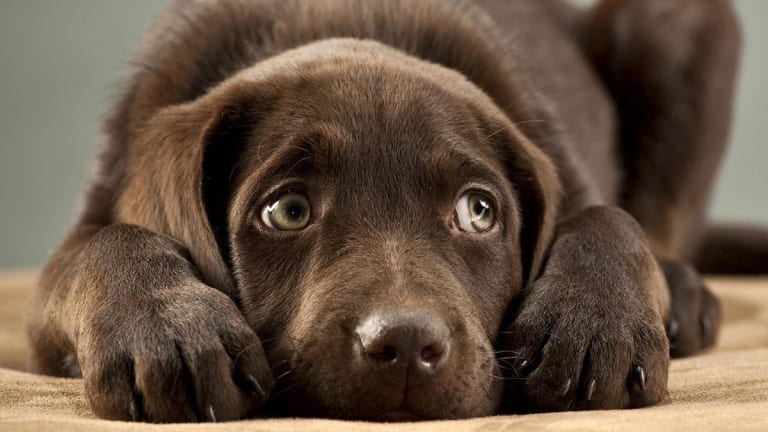 How to Start a Dog-Walking Business
Starting a dog walking business, like most small business ventures, is all about preparation and hard work - and a lot of dog-walking, too.
Becoming a dog walker and starting your own dog-walking business can be a good gig - there's no doubt about it.
According to data from Mintel, U.S. pet owners are spending $86 billion annually on their animals. Better yet, pet ownership is on the rise across the fruited plains, especially with young, up-and-coming financial consumers.
Data from JumpConsulting shows that 75% of American 30-somethings own a pet, and those numbers are on the rise in the next few years.
Like any small business, owning a dog-walking or pet-sitting business is a full-time responsibility, and requires a great deal of time and effort to create and maintain a thriving business.
What are the best ways to get the job done? Again, like any business, it takes a healthy dose of preparation along with a clear eye for the future.
How to Start a Dog-Walking Business

Your first step in building your own dog-walking business is to lay the groundwork.
There's no sense grabbing a leash and heading out to the park before you're prepared. That means sitting down, drawing up a blueprint, examining your finances and your business finance options, and deciding what kind of dog-walking business you want to create.
To get a better grip on that task, let's lay out a step-by-step guide to building your dog walking business, as follows:
1. What Kind of Company Do You Want to Create?

Preparing to run a successful dog-walking business means knowing exactly what kind of company you want to build.
That sounds straightforward enough, but in the pet care business, there are myriad moving parts to consider that are unique the industry - and now is the time to give them thorough consideration.
For example, an important component in the dog-walking business is your range of clientele. After all, picking up and dropping off dogs is a time-consuming job of its own, so you may want to establish a mileage limit for your clients - say, a radius of 15 miles, depending on what kind of area you live in. That way, you're staying local and saving time, which enables you to run your dog walking business more efficiently.
The best way to figure out that and other operational issues is to reach out to other dog walkers. Joining the National Association of Professional Pet Sitters is a great way to join in, talk to other dog walkers, and get some helpful business tips from people who know what they're doing.
2. Ask the Right Questions

When you do make contact with experienced pet sitters, make sure you have a preset questions checklist, designed to give you exactly the information you need to get your dog-walking business off the ground.
These questions should be on that list:
How many dogs do you need to run a profitable dog-walking business? There's no easy answer to that list - it really depends on the time you have to walk dogs professionally, how far you have to travel to pick up and drop off client pets, and how many dogs you can walk at the same time.
How many potential clients live in my area? Obviously, sparse, rural areas are not conducive to owning a dog walking business, as there may not be enough pet owners in your immediate area to support a business. You may have to travel more and walk one dog at a time in a rural or spread-out suburban area.
Living in a city or a heavily populated suburban area, on the other hand, should offer plenty of client prospects, and should be fertile ground for your pet care practice. Scope out the area and get a grip on the number of competitive dog walking companies in your area, and start figuring out ways to separate your pet care practice from the pack.
What tools do I need to start my business? You'll also need to figure out what tools and equipment you'll require to operate your dog-walking business. This list should get you going in the right direction:
A dozen sturdy dog leashes. Expect to pay between $10 and $20 per leash.
A dozen dog collars. Expect to pay around $10 per collar.
 Waste bags and a pooper scooper. You can easily get a scooper on Amazon.com (AMZN) - Get Amazon.com, Inc. Report for $20, but it's a good idea to get two or three, in the event of a scooper breaking down. Bags for bagging dog waste go for about $5 to $10 for bulk packages.
 Doggie treats. A tasty snack for your client's dogs, if not a full meal, should also be included in your dog walking service. Depending on the number of dogs you're caring for, expect to pay between $8 and $12 per bag of dog treats or chews, and up to $40 for gourmet-brand dog snacks.
 A professional web site. You'll want to advertise your dog walking business via an eye-catching web site. You can build your own website for pennies on the dollar at GoDaddy  (GDDY) - Get GoDaddy, Inc. Class A Report or Squarespace, or pay a professional web site designer to build one for you, including a home page, a landing page, a testimonial page, a services offered page, and a contact page, at the very least.
A company logo will add to the total cost - expect to pay $1,000 or more for a professionally-designed dog walking company web site.
Business cards. Having business cards on you at all times is a cost-efficient way to spread the word around on your new dog-walking business. You can get 500 cards for as little as $9.99 at online card sites like Vistaprint, or make your own at a local Staples or printing shop for about the same price.
3. Establishing a Price List for Your Business
The next item on your dog walking business "to do" checklist is to figure out what you're going to charge customers.
Joining the NAPPS is highly helpful, as you can ask around and see what other dog walkers charge for their services. Breaking charges down by time, distance, activities when engaging with a client canine, and added charges for snack, chews, and actual meals, or taking the pets for a bath or to the vet for medical care.
By and large, dog walkers in high volume areas charge up to $1 per minute for walking a client's dog. So, for 20 minutes, you're charging the client $20 - and that doesn't count for extras like vet visits or pet cleanings, or tips earned from grateful clients.
Also, work with your bank to accept non-cash payments like checks, credit or debit cards, or via online payment sites like Apple (AAPL) - Get Apple Inc. (AAPL) Report Pay, PayPal (PYPL) - Get PayPal Holdings Inc Report or Venmo.
4. Name Your Business and Advertise It

While naming your dog walking business is completely up to you, make sure you adhere to the "three c's" rule of business designations - keep your name and any tag clear, concise and creative (compelling.)
Check out ToughNickel.com for a list of 40 unique dog-walking business names and see if you get any good ideas.
You can advertise your business in multiple ways, with social media, bulletins on message boards at grocery stores, town centers, and dog parks, and on business web sites like Yelp  (YELP) - Get Yelp Inc Report , where you can create a free profile.
5. Get Any Needed Professional Business License

Lastly, check with your state, city and/or town and see what professional licenses or certifications are needed or recommended.
Most professional businesses need some sort of licensing, so expect some government-related paperwork - and a token payment - to get your dog walking business up and walking.
Additionally, it's a good idea to gain professional certification (it establishes trust and credibility with clients) for your dog walking operation. Check out the International Association of Professions (IAP) Career College, where you can be certified as a professional dog walker.
Risks of Opening a Dog Walking Business
The main risk in running a dog walking business is the potential for any harm or injury that can be inflicted by the pet on you or an innocent bystander, any injury or illness suffered by the animal in your care, or damage to clients' property.
That's why business insurance for your dog-walking company is a good idea. A good policy can be had for lower than $100 per year. Most insurance companies will be happy to cover you, under business insurance policy models.
Another problem linked to dog-walking businesses is finding good help.
With (usually) weekly hours, getting reliable help is difficult, as good candidates are already working on weekdays.
It can also be tough to find a dog walking employee who truly loves dogs, which is and should be a pre-requisite for any dog walking employee.