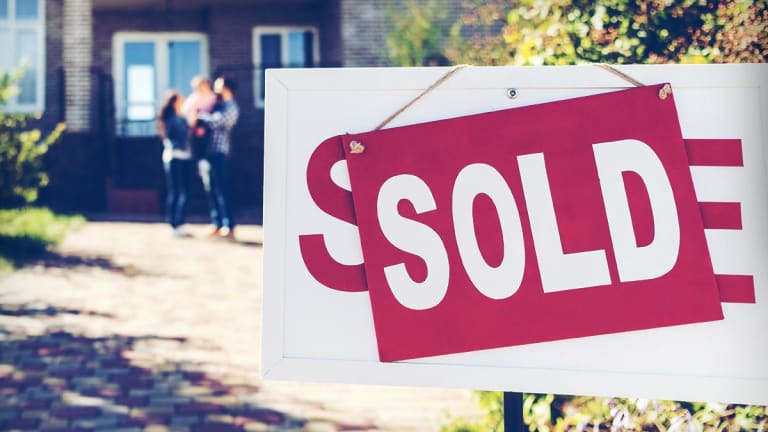 How to Sell Your Home Faster in 18 Steps
Since at least the 1960s, housing has become a major investment tool and a means of generating retirement savings or even income in the US. But the way to reap returns on your home isn't just by owning it - but by selling it.
Since at least the 1960s, housing has become a major investment tool and a means of generating retirement savings or even income. But the way to reap returns on your home, as with any investment, isn't just by owning it - but by selling it. Most real estate agents and even independent sellers agree, there are about 18 concrete steps that must be taken to sell your home faster than you would otherwise. 
How to Sell Your Home Faster, in 18 Steps
1. Make Sure the Pictures Are Good
How do you plan to attract buyers, unless you have hordes of people constantly walking past your home? Pictures. Make sure your pictures - the first thing prospective buyers will see - are good. And by "good," unless you're a professional photographer, you should consider hiring one. Despite the now stellar quality and resolution of your Instagram photos, unless you are a professional photographer, you likely won't know how to take the best pictures of your house to attract buyers. A professional will.
2. Use Current Technology
Where do you think people will first see your house and be attracted enough to investigate buying it, besides walking past it on a beautiful afternoon? The internet has become a driving force behind home sales. According to a study by the National Association of Realtors in 2017, 44% of prospective buyers started looking for a house to buy online. Even "contacting a real estate agent" was far behind, in second place, with 17% of prospective buyers starting there. And when someone is looking "online," they most often are browsing the web with a smartphone or tablet. This is another reason you want to hire a professional photographer. Most people will likely first encounter your home as a picture, on their mobile device. According to Michael J. Seiler, a professor, and Robert M. Stanton,  Chair of Real Estate at Old Dominion University, in Norfolk, Va., in a paper on a study of Real Estate Home Buyer Internet Search Behavior, professional photography of your home could leave you with thousands of dollars more than if you used low-definition photos. If buyers aren't impressed by the photos in your listing, they won't visit the site for the details.
3. Social Media
Another marketing tool that didn't exist until relatively recently is online "sharing." Think of your Social Media connections when trying to sell your home. You may not even know anyone who is looking to buy a home, or even in your area. But odds are, some of your far-flung Facebook friends might. According to Facebook itself, over 2.1 billion people worldwide use Facebook (FB) , Instagram, WhatsApp or Messenger every day on average. By "sharing" your listing, you increase the chances of it reaching a buyer, especially if you allow your friends to share it as well. As an example, The Gutting Group, a real estate service based in Carmel, Ind., uses Facebook to help it sell properties. Gutting puts the home listing on his group's Facebook page, on which he's got more than 1,000 followers, and encourages clients to do the same. Once, a client with an extensive friend group on Facebook, shared her house listing on her feed. The Group's website received nearly 400 contacts within 48 hours from that one client's post alone.
4. Write an Attractive Listing
OK. So, now you know your strategy is to try and attract buyers online, and via Social Media sharing, as opposed to in the pre-internet days (yes, they existed), in which your agent would put an ad in the classified section of a newspaper. Remember, we're talking about ways to sell your home fast, not just sell it...eventually. You've got great pictures. But you need more. The pictures will attract people interested in learning more about your home. But you need to describe what the pictures don't show. A great description will help you sell your home faster, especially if you are trying to sell it yourself.
What's in a great listing description? First, you'll want to highlight your house's best features, and use effective keywords that'll attract potential buyers, according to Zillow.com (ZG) , which says it is "the leading real estate and rental marketplace." According to Zillow's research in 2018, listings that mentioned the words "steam shower," and "professional appliance" earned sellers a 29% higher sale price than those that didn't. "Pizza oven" came in third, with a 26% premium. Homes priced in the bottom one-third that listed "solar panel" sold at a 40% premium to other more entry-level listings; and those priced in the middle segment of the market that listed a "shed/garage studio" netted sellers a 24% premium. Your listing should also include anything that makes your neighborhood an attractive place to have a home, such as the school district or proximity to public transportation, local restaurants or parks. And it helps to include a sense of urgency, so potential buyers jump on your listing, such as, all offers must be submitted by (set a date)."
5. Where You Post Your Listing
Where you post your listing also can make a difference. If you're not using an agent, meaning you're selling "For Sale By Owner," or FSBO, you can upload your listing to Zillow, the online site suggests. There are other sites like Zillow, and almost all allow you to post 3D tours or virtual walkthroughs, which can help give buyers a sense they know the layout of your property and to start thinking about it as theirs. If you're using an agent, however, your agent will post your listing to your local Multiple Listing Service, or MLS, which will help it get pulled into all major real estate search websites. If you don't have an agent, you can still pay a flat fee to upload your home to the local MLS on your behalf - with you listed as the contact for all inquiries. And, as mentioned, whether you're FSBO or using an agent, you can post your listing to Social Media, either with friends and family or even paid promotions, and as always, place fliers and signs around your neighborhood.
6. Set an Accurate Price
This next step is arguably the most critical so far for attracting buyers: Set an accurate price to put in your listing, on the lower side - not the higher side. The higher a house is priced, the longer it usually stays on the market. And, if the price is cut, buyers start thinking something is wrong with the house if it didn't sell quickly. To try to arrive at an accurate or reasonable price, take a look at the sales prices of homes in your neighborhood, first, which is what a real estate agent would do, and what the local tax assessor does. Next, see if you can find comparable style or age and size homes, and see what they are listed or sold for recently. You can also use online calculators and a local real estate agent's suggestion, whether you use the agent to sell your home or are just looking for a market assessment. You can also take a look at your property tax bill, which gives an assessed value for your home and property for tax purposes.
7. Time Your Sale for Best Advantage
The housing market ebbs and flows throughout a year on a pretty identifiable schedule. Unless you have to sell your home - for financial reasons, or other factors - look carefully at your timeline. Homes historically sell better in the Spring than in November or December. That's because more buyers are out looking when the weather and neighborhoods look more attractive. It's not impossible to sell a home in November or December, but if you're looking to sell quickly, your best bet is to list your home no earlier than February to capture the eyes and interest of the largest number of potential buyers. Zillow recommends sellers aim to list their homes for sale near the end of Spring, at the end of a work week, or even on a weekend to maximize the potential viewership. Listing near the end of the selling season appears to be the most effective for sellers looking to earn the highest return on their home and also sell it quickly. Also, if deciding on when to host open houses or set offer review dates, be aware that listing interest drops off quickly. Zillow warns that in many markets, half of all views of a listing within the first month of it being up occur during the first week the home is on the market.
8. Set a Timeline to Reduce Your Price
If your timing is off - if, let's say, you have to sell your house before the Spring, or in the dead of winter - look at what sort of time you think it will take you to sell your home before you list it and decide on a date when you will lower your price if you haven't received any offers. The actual amount of discount can be calculated later - it might change depending on feedback you get from home tours or potential buyers' comments - but you should set a date so that, if the time comes, you can act quickly. The more time any home is on the market, the lower are the odds of selling it for the original list price. Again, according to Zillow, 12.9% of sellers nationwide reduce the price of their house at least once. Less than 1 in 4 homes that take longer than 1 month to sell end up selling for their initial list price or more.
9. Consider Adding Incentives to Your Sale
If you already suspect your home is going to be a tough sale, because of some unusual aspect to the neighborhood, house, or because you have to sell in a slow market, consider offering incentives to potential buyers to improve the chances of a sale. Incentives include things like upfront repair or improvement credits, paying the buyer's closing costs, or offering to include things like appliances - which aren't always included in a sale.
10. Choose Your Real Estate Agent Carefully
If you aren't selling your house yourself, choose your real estate agent - whose job it will be to find buyers for your home - carefully. Make sure the agent you hire has a track record of sales that prove they know how to sell your house fast. Do they know your neighborhood? Can they enter your home and tell you exactly what buyers will love about it? Ask an agent what they'd recommend changing about your house, too. And make sure the agent hires a professional photographer for your home, shares a variety of photos on their listings and promotes properties online, including on social media. Interview several to make sure you've found a good fit for yourself, your home, and your neighborhood.
11. Make Sure Your House Is Clean
Before listing it, make sure your house is clean - even in places where you've never looked or thought to clean, like between spindles on a bannister, or on top of lintels above a door. If you aren't confident you can clean your house well enough by yourself, hire professionals to give it a deep clean. Places where buyers often either notice or will look to see how clean a house it is include kitchen counter tops; shelves; scuffed walls, baseboards and doors; inside cabinets and appliances; floors and corners of rooms, where dust often collects unnoticed by owners; the basement and or garage.
12. Remove Political and Religious Items
Your beliefs are your own, and you are by right entitled to them. But if a potential buyer spots something in your house that is contrary or controversial with their own beliefs, they won't likely be able to see anything else in your house, no matter how hard you try to show them. The key to selling your house is getting potential buyers to see themselves living there, not you. That means you should also remove other personal items, such as memorabilia or photographs - anything that might burst their own sense of potential ownership and remind them the house belongs to someone else. Anything that personalizes your house as your home should be removed. You want the potential buyer to picture how they would personalize the same space.
13. Make Sure Your Home Looks Bright and Cheerful
Open all of your house's blinds, shades and curtains, and turn lights on in any darker rooms. If necessary, place lamps and other light sources strategically throughout the home.
14. Make Sure Your Home Can Be Seen With Little to No Notice
Most buyers want to view homes on their own schedules, not try to work viewing in with the seller's schedule. Often, this means buyers want to see your home in evenings or on weekends. And if they saw it online, they likely want to see it in person as soon as possible - especially if they are convinced they are competing with other buyers.
15. Rent a Self-Storage Container
The more you can remove of yourself from your house, including furniture and clothing, the better for potential buyers to picture themselves living there. Rent a self-storage container before you put your house up for sale, and use it to store as much of yourself out of the house as you can. Even removing clutter from closest will help make your home look more spacious, and help buyers see places for potential storage of their own things, or placement of furniture.
16. Make Sure Neighbors Know Your House Is for Sale
As with any major life change, whether it be a birth or death or job change, make sure your neighbors know you are selling your house and plan to move. Invite to an open house. You never know, one of them might have wished they had your house and bought theirs because you were already in it!
17. Create a Neutral Palette
It's always a good idea, in addition to cleaning your home, to repaint it if you want to prepare it to sell. But don't choose colors that reflect your personality. Instead, repaint the walls in neutral colors, inside and out, so buyers can again picture putting their own personal touches over the walls. Neutral shades include grey, taupe or cream. Not white, which can look too harsh or sterile.
18. Curb Appeal
Lastly, and all before the pictures are taken to show buyers the property, make sure the outside of your house makes a memorable and attractive first impression. Everything from new house numbers, to a newly painted front door, even a new mailbox can spruce up your home's entry; fresh flowers in flowerbeds, or even pots, neatly trimmed bushes and trees, and pressure-washed walkways, decks and patios are all going to add to your home's attractiveness for buyers approaching it. Even leave outdoor lights on, in case potential buyers decide to take a drive or walk by your house some evening.