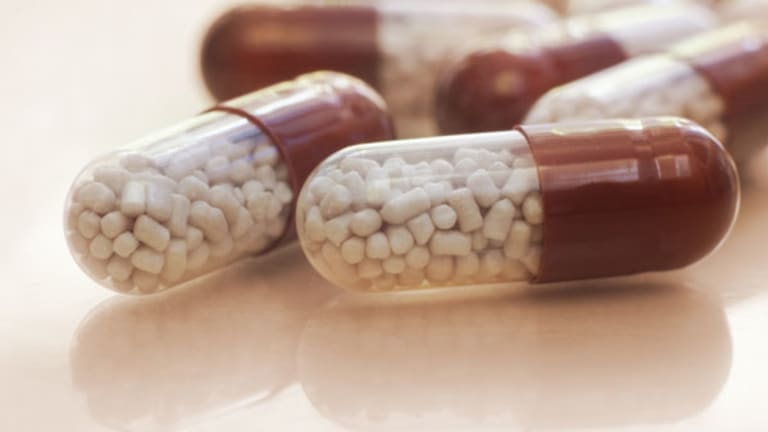 How to Review Biotech Clinical Data
If you can spot red flags in data presentations, you can avoid getting suckered into biotech money traps.
Introgen Therapeutics (INGN) - Get Inogen Inc Report on Sunday presented new clinical data on its gene therapy drug Advexin. Unfortunately, the new information does little to rehabilitate Introgen's reputation as one of the biotech sector's worst dissemblers.
I've made no secret of my low opinion of Introgen, its drug Advexin or management, which I believe have bamboozled investors for years. Fortunately, the tricks and spin aren't working as well as they used to for CEO David Nance and his Austin, Texas, gang.
In the few days since the Sunday release of the new Advexin data, Introgen shares are off roughly 8%.
Sensible investors have long ago written off Introgen (except short-sellers, for obvious reasons). But the company is still worth covering because there's a teaching moment with almost every press release. Introgen is like a living textbook for what investors need to be wary of when considering a biotech investment.
At a cancer conference in San Diego on Sunday, Introgen presented what it claims was positive interim data from a phase III study of Advexin treating patients with cancer of the head and neck. The company says the new data confirms the efficacy of Advexin -- including a survival benefit for these patients -- seen in a previous phase II study. Introgen says it will use this data to seek approval for Advexin in the U.S. and Europe later this quarter.
To download a PDF version of poster of the new Advexin data,
or
. Don't rely on company-issued press releases. Go directly to the data source. If a poster is not publicly available, call up the company and ask for it. If they say no, ask yourself what they're hiding.
Let's go through the Advexin poster to highlight its multiple red flags. This is stuff that is broadly applicable. If you can spot red flags in clinical data presentations, you can avoid getting suckered into biotech money traps.
There are plenty of good biotech companies focused on cancer drugs for investors to consider.
Genentech
( DNA) and
Celgene
(CELG) - Get Celgene Corporation Report
top the list, of course, but there's also
ImClone Systems
(IMCL)
,
Onyx Pharmaceuticals
(ONXX)
and
OSI Pharmaceuticals
( OSIP). One reason these companies are tops is because you won't find them taking shortcuts with clinical research.
But never assume anything, especially when doing due diligence on developmental-stage cancer companies like
Exelixis
(EXEL) - Get Exelixis Inc. Report
,
Arqule
(ARQL) - Get ArQule, Inc. Report
,
Cougar Biotechnology
( CGRB) and
Synta Pharmaceuticals
(SNTA)
, to name a handful.
Use the tips below in your due diligence and you'll be a savvier biotech investor.
Why's a Corporate Lawyer Meddling With Scientific Data?
Let's start with something strange; something I've never seen before in all my years reading and collecting scientific posters. The Advexin poster begins with a legal disclaimer and a safe harbor, or forward-looking, statement from Introgen's legal department.
Everyone should be familiar with this corporate legalese; it's the thing CEOs say before they make corporate presentations or speak with investors that protects the company from being sued if the future projections the executive makes don't turn out exactly as planned.
Safe harbor statements are common stuff, but I've never seen one on a medical or scientific poster. That's strange. I asked Introgen to explain why it felt compelled to place a warning on its Advexin poster; the company wouldn't answer my question.
Follow the Ns
By Ns, I'm talking about the number (N) of patients enrolled in a clinical trial. One of the most important things you can do when evaluating clinical data is to make sure that analyses are conducted on all patients enrolled in the trial. If patients are missing, you should start asking questions.
There are a lot of missing patients in Introgen's Advexin poster.
The phase III study enrolled 123 patients; 63 patients treated with Advexin, according to the poster. That means there were 60 patients treated with the drug methotrexate in the study's control arm.
Yet the analyses, including survival and response rate, were conducted using only 38 Advexin patients and 29 methotrexate patients. That means 40% and 48% of patients treated with Advexin and methotrexate, respectively, are missing.
Where are the rest of the patients and why weren't they included in the analyses? Incomplete data are unreliable data and usually tell you that the company is hiding something.
Let History Be Your Guide
Sunday's Advexin presentation was an interim analysis of the phase III data, so perhaps data from the rest of the patients will be released at a later date.
Perhaps, but what about the other 117 head-and-neck cancer patients who were supposed to be enrolled into the Advexin phase III trial?
If you go back and read Introgen's old annual reports on file with the
Securities and Exchange Commission
(the Form 10-Ks), you'd see that this clinical trial was designed with an enrollment of 240 patients. In other words, Introgen never fully enrolled this phase III trial. Moreover, the 10-Ks from 2001 and 2002 reveal that this study was designed as a simple head-to-head comparison of Advexin to methotrexate with overall survival as the primary endpoint.
Yet, the poster doesn't speak to that endpoint or trial design at all. Instead, it breaks down Advexin- and methotrexate-treated patients into subgroups based on a genetic biomarker (which incidentally, the company made up on its own, as I discussed at length in this
column from February
.)
Simply put, the entire focus and design of the Adexin trial was changed. That's a big red flag, but you wouldn't catch it unless you read the company's old 10-Ks. So read SEC documents, always. If you can get a hold of quarterly conference call transcripts, read those too. Make sure you delve back several years at least to pick up changes, if any. When biotech companies change their story, it's usually because they've hit a dead end or are trying to hide something bad.
Safety Data? We Don't Need No Stinkin' Safety Data!
There is zero safety data in the Advexin poster. None. Huh? Was this data not collected? Does this imply that there weren't any adverse events at all recorded by patients in the trial? That seems highly unlikely. There are always adverse events, even if they're not attributed to the treatment being tested.
Safety data are just as important as efficacy data when evaluating a drug candidate. True, in cancer, there is higher bar for adverse events and drug toxicity, but not including any safety data is inexcusable and an ominous sign. At the very least, it signals a clinical development team that doesn't know what it's doing.
Author Author
Whose name is on the top of the poster? The authors are important because you want the research to be as independent as possible. The company will always have a hand in significant clinical trials, let's not be naïve and think otherwise, but the author list shouldn't be dominated by company-paid researchers.
The Advexin poster, for instance, includes nine authors. Four are Introgen employees; a fifth, Dr. Jack Roth, is listed with MD Anderson Cancer Center as his affiliation, even though Dr. Roth is a co-founder of Introgen. (Here's another reason why 10-Ks and Google are helpful research tools.)
That means more than half the authors on the Advexin poster have financial ties to Introgen. That's high. Like I said, it's common to see company researchers on a scientific poster, but half the authors? I start getting suspicious when I see stuff like that.
This isn't a complete checklist, just a handful of things biotech investors should keep in mind when they're conducting their due diligence on a company's clinical research. Investing in biotech successfully is hard even when you stick to the best, most reputable companies. Bad stuff happens.
That's what makes it all the more important to steer clear of companies intent on purposefully misleading investors. Learn how to spot the biotech red flags. Perhaps with deeper research, you'll find your concerns assuaged. Regardless, it's better to know what you're getting into upfront than be blindsided by something avoidable later on.
Adam Feuerstein writes regularly for TheStreet.com. In keeping with TSC's editorial policy, he doesn't own or short individual stocks, although he owns stock in TheStreet.com. He also doesn't invest in hedge funds or other private investment partnerships. Feuerstein appreciates your feedback;
to send him an email.