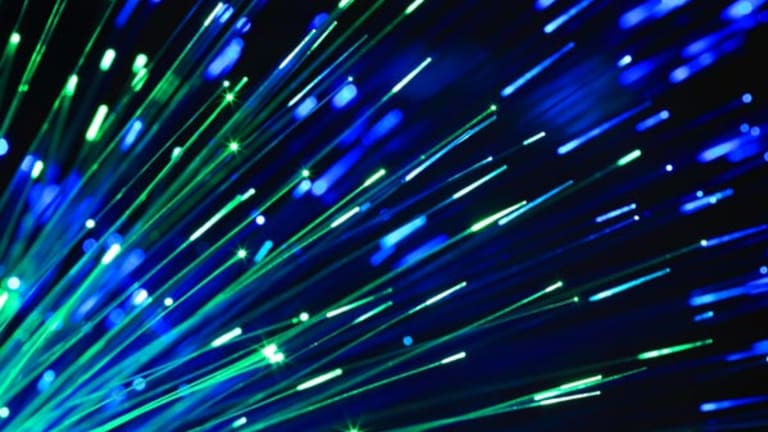 How to Play the Google Roller Coaster
Since everyone's prediction have been way off, it is best to chart the stock yourself and get your signals from the moving averages and turtle channels.
NEW YORK (
) --
Google
(GOOG) - Get Alphabet Inc. Class C Report
seems to be one of the giants in the social-media stock sector and is surely one of the stocks most followed by analysts. That attention has been a blessing as well as a curse. The challenge of investing in Google is not trying to project the stock's numbers, but trying to determine just how far over or under the
real
numbers will be from analysts' projections and investors' expectations.
In the third quarter, the market overestimated and was disappointed; in the fourth quarter, it underestimated and was surprised. The stock-price acted accordingly -- each time, it pulled back to almost mirror the market.
In the above graph, provided by Barchart, notice how in September and January the stock over-reacted prior to financial results being released when compared to my market proxy, the Value Line Arithmetic Index.
Let's take our own look at the numbers and plan how to play this stock. (Technical indicators provided by Barchart.)
At the present, Barchart has an 80% technical buy signal, confirmed by a Trend Spotter buy signal. The price increased seven times for a 6.18% gain in the last month and 42 times for a 32.28% increase in the last year. The Relative Strength Index is 65.76 and Barchart computes a technical support level at $734.07. The stock recently traded at $753.24, with a 50-day moving average of $703.06.
Fundamental Factors
Analysts project revenue will increase by 14.90% this year and 14.50% next year. They also estimate that earnings will be up 14.80% this year, 17.50% next year and continue to increase annually by 14.19% a year for the next five years. The 21.85 price/earnings ratio reflects those growth projection. The company has an A++ financial strength rating and the stock is rated A- by
TheStreet
.
Investor Interest
Thirty-one Wall Street brokerage firms have assigned 38 analysts to make projections; they have released 10 strong buys, 19 buys, 9 hold calls and no underperform or sell recommendations to their clients. The individual investor, as measured by the 18,012 opinions they posted on
Motley Fool
, voted 86% for the stock to beat the market. Short-sellers have covered some positions from a high of 4.8 million share in late September to about 3.7 million share recently.
Peer Performance
When I compare Google to other social media sites with a pay-per-click revenue monetization, I see that during the past six months, Google's price was up 13%, while
Facebook
(FB) - Get Meta Platforms Inc. Class A Report
was up 65%,
LinkedIn
(LNKD)
was up 16% and
Biadu
(BIDU) - Get Baidu Inc. Report
was down 16%.
Facebook: Financial strength B+; not rated by
TheStreet
; revenue projected to be up 30.80% next year and earnings to increase annually 29.48% for the next five years.
LinkedIn: Financial strength B++; rated D by
TheStreet
; revenue projected to be up 52.00% next year and earnings estimated to increase annually by 60.96% for the next five years.
Biadu: Financial strength A; rated B- by
TheStreet
; revenue predicted to be up 35.40% next year and earnings expected to increase annually by 34.81% for the next five years.
Conclusion
Google is a hard stock to predict. While the overall price trend as measured by the 100-day moving average keeps increasing, analysts and individual investors have been way off on their expectations. My advice is to chart the stock yourself and get your signals from the moving averages and turtle channels. During the past six months, the 20-day moving average has signaled tops and supports that were later confirmed by the turtle channels:
At the time of publication the author had no positions in the stocks mentioned.
This article was written by an independent contributor, separate from TheStreet's regular news coverage.