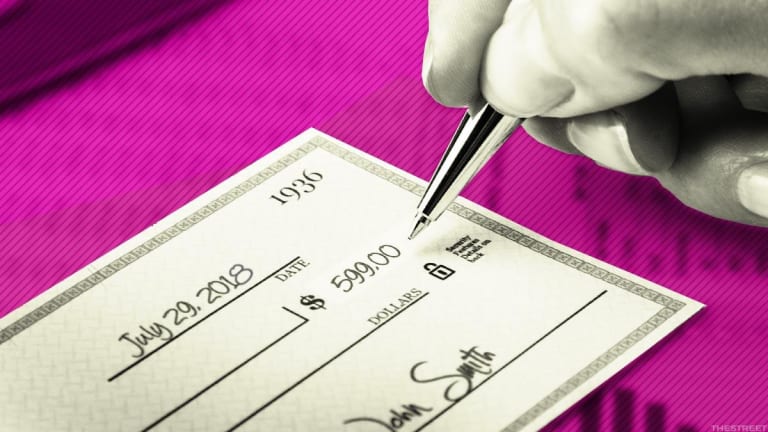 How to Open a Business Bank Account
For businesses that are incorporated as a separate entity, having a separate business bank account is essential to protect you from personal liability.
One of the most important things when starting a business is to open a separate business banking account(s). Whether you are sole proprietor or a business with many employees, it's important to keep your personal and business activities separate.
There are many reasons for this, including the need to keep a separate set of books and accounting records for your business. This is helpful at tax time and is essential to be able to track business expenses and the receipt of payments.
For businesses that are incorporated as a separate entity, having a separate business bank account is essential. One of the reasons to have a separate entity for your business is the protection this structure can offer from personal liability related to business transactions.
How to Open a Business Banking Account
Here are some considerations when opening a business bank account.
1. Choose the Right Type of Account for Your Needs
Do you simply need an account from which to pay the businesses bills and other expenses? Will you just be depositing customer payments? Then a business checking account will probably fit your needs. This is the basic business account that virtually all businesses will need.
If you will have excess cash that is needed within a year or so and you'd like to earn interest on this money, then you might consider one of these accounts in addition to a business checking account.
Business money market account. These accounts usually pay competitive rates of interest and often offer the ability to make disbursements from the account, though there may be limitations on the number of disbursements over various periods of time.
A CD can work if you know you will not need the money for a set period of time. CDs are federally insured and pay a fixed rate of interest over the term of the CD. However, the money is locked up for the term of the CD, there are usually penalties for early withdrawal.
A high-yielding savings account might be a good parking place for your business' excess cash. The interest rate will usually be competitive, and you can access the funds as needed.
In all cases you will want to understand the terms, the interest rate and any restrictions these and other types of business accounts carry before moving forward.
2. Choose the Right Bank 
A banking relationship can be as important to a business as any other professional relationship. When looking to open a business banking account, it can pay to look beyond just this initial account to your potential needs in the future. These might include the need for financing and others.
If you are a solo entrepreneur your needs will differ from a company with a physical facility and employers. Regardless, the right bank can be a strong business partner in your growth plans.
Also consider factors like:
Account fees: these will differ widely and can add up if you pick the wrong bank or account type.
Is there network of ATMs and branch locations convenient for you?
Do they offer cutting-edge, convenient mobile services?
Is there account data feed compatible with your online bookkeeping needs via QuickBooks or similar programs?
3. Have Your Business Information Ready 
Depending upon the bank and the way your business is set-up you will need various types of documentation to open your account. A proprietorship, an S-Corp, an LLC or a C-Corp will all need certain and specific types of documentation ranging from your personal ID to articles of incorporation for the business. Check with the bank to be sure you have everything that you will need to avoid delays in opening the account.
4. Once the Account is Open
Once you've opened the account you will need to make an initial deposit.
Beyond this be sure you are aware of any minimum balance requirements and that you monitor fees. Over time as your business grows the account(s) that you initially opened may not meet your needs. Developing a relationship with the bank is important as this will make it easier to approach them periodically to help you review your usage of the account and get their suggestions as to alternative accounts and services that might make sense for your business.
Also, like any business, banks change. It seems like banks are merging and being acquired on a regular basis. If you find this happening in your case, be sure to monitor the service the bank is delivering. If you are not happy it might be time to switch banks. If this is the case, tap your business network, including your accountant, to get their thoughts on a new bank that will fit your business needs.
Watch: Self-Employed? Here's How to Save Up to $62,000 a Year for Retirement
Introducing TheStreet Courses:Financial titans Jim Cramer and Robert Powell are bringing their market savvy and investing strategies to you. Learn how to create tax-efficient income, avoid mistakes, reduce risk and more. With our courses, you will have the tools and knowledge needed to achieve your financial goals. Learn more about TheStreet Courses on investing and personal finance here.