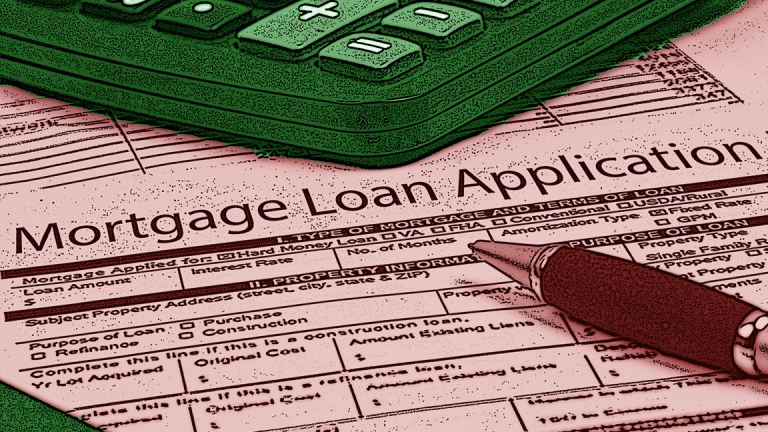 How to Get Your First Homebuyer Loan
Getting your first home loan is 99% preparation; it really doesn't get any more complicated than that.
Getting your first home loan is 99% preparation; it really doesn't get any more complicated than that.
One of the biggest financial decisions a person will ever make is about whether to get a home loan. The thing is, landing a mortgage isn't easy - especially if it is your first one.
Mortgage lenders are notoriously tougher on first-time loan customers. Additionally, most first-time homebuyers don't have the credit history and liquidity existing homeowners have, giving the latter group a leg up on getting a home loan over first-time customers.
Fortunately, the path to getting your first home loan is straightforward and doable, as long as you stick to the script and do everything asked of you as a first-time home loan customer.
Steps to Take to Land Your First Home Loan
There's no shortage of prep work associated with getting your first home loan. Following this checklist to get the job done, and get your first home loan in the books.
Get your financial house in order.
A good home-buyer is a prepared home-buyer. As a result, before you get ready to fill out your mortgage loan application, make sure your financial situation is in top shape. That means checking your credit report to see there are no errors or other surprises and properly assessing your current fiscal health and estimating what you'll need, money-wise, to start your home-loan search.
Get your paperwork ready.
You'll also have to cover the key documents needed to secure your first home loan. That includes:
--- A two-year history of employment and verification of all income sources. Usually, your last several paycheck stubs (digital records are fine) and copies of the past two years Federal Income Tax Returns should do the trick (the latter is mandatory if you're self-employed).
--- Information about your checking, savings and credit card accounts. It's handy to have two months' worth of bank statements and investment account information to present to a mortgage lender.
--- A proven history of on-time rental payments (this isn't mandatory, but it goes a long way in demonstrating to mortgage lenders that you're a good credit risk.)
--- The Social Security number for you and your spouse, if applicable.
--- The number and ages of your dependents, if any.
Any applicable debts must be listed, as well. First-time home buyers may also have student loan debt, credit card debt, and other debt, which mortgage lenders will want to know about. On that front, lenders typically don't like to see more than 20% of your estimated loan amount tied up in debt. Expect to include the outstanding balance of each of your debts on any home mortgage application.
Schedule a loan application interview.
Select a mortgage lender you're comfortable with and who offers terms and rates that meet your home buying needs. Help your lender help you by scheduling a sit-down, either face-to-face, over the phone, or online. Such a meeting significantly streamlines and simplifies the loan application process. Your loan officer will use the meeting to explain the types of mortgages that the lender offers, information on interest rates, home buying fees, and criteria needed to qualify for your home loan. Not only is this critical information that you should know about, it also gives you a better framework for filling out your loan application. In fact, in many cases, the lending officer will walk you through the loan application itself during the meeting.
Completing your loan document.
Leave yourself plenty of time to complete your loan application. An hour or two is usually needed to completely fill out a home mortgage application (the less prepared you are the longer that will take). Whether you are filling out a hard copy application or you're doing so online, place a premium on correct spelling and accurate data.
Know how much home you can afford before signing on the bottom line.
Next, identify what monthly mortgage payment you can afford without losing any sleep at night. Expect that figure to be around 15% to 30% of your monthly income (depending on your income, local tax rates and the amount of your homeowner insurance). Use a good home mortgage calculator to estimate how much home you can afford.
Get up to speed on interest rates.
Get to know interest rates, the term used to describe the cash percentage you'll pay your lender to borrow the money you'll need to buy your home. By and large, your mortgage will be paid off either at a 15-year or 30-year timetable. As far as interest rates go, the shorter the time you'll need to pay off the mortgage, the more favorable your interest rate. Basically, the lower your interest rate, the less your monthly mortgage payment will cost.
Get to know your mortgage options.
While there is seemingly no end to the scope and breadth of home mortgages, chances are you'll wind up mulling over two options: fixed rate and variable rate mortgages.
--- Fixed rate mortgages enable you to "lock in" the same interest rate over the entire period of the loan, which usually ranges from 15 to 20 years. The downside? If interest rates fall, you're stuck paying the higher rate (although refinancing is an option.) Conversely, if rates rise, your fixed interest rate protects you from the high costs associated with loans attached to higher interest rates.
--- Variable rate mortgages, also known as adjustable rate mortgages (ARMs), are tied to the rates and fortunes of US Treasury bonds, which are in turn linked to the fortunes of the U.S. economy. As the economy ebbs and flows, interest rates move up and down accordingly. Variable mortgages usually offer lower interest rates up front, with the prospect of seeing those rates rise after a predetermined period of time (usually after five-to-seven years).
The takeaway? The most important aspect in securing your first home loan is to be prepared, and have all the answers a mortgage lender needs to approve your home loan.
Simply put, the better your paperwork looks, the stronger the chances are of your securing your home loan.
Follow the steps listed above and see if they don't make a big difference in landing your very first home loan, and at a cost you can afford.