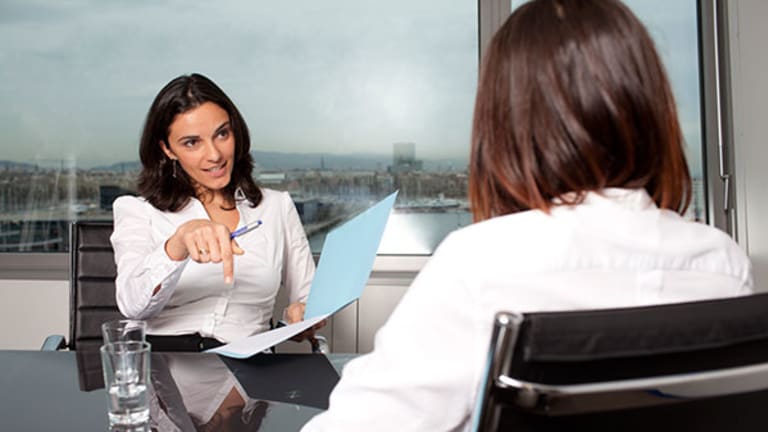 How to Get Back Your $1 Million
If you haven't been negotiating your salary increases, you've been leaving money on the table -- a potential $1 million.
BOSTON (
) -- You might be leaving $1 million on the table from a highly common mistake in the workplace.
It's the cash you're missing out on by not
negotiating your salary
, according to the salary comparison site
Salary.com
.
The company lays it all out in stark detail, using a person-to-person comparison to reach that $1 million gap.
"Two people are given an initial job offer of $45,000 each (close to many college graduates' first offer)," says Salary.com in a
primer on salary negotiations
. "One person negotiates an initial $5,000 bump and a 4% raise each third year -- a typical progression for negotiated salaries. The other person accepts the initial offer and just a 1% pay increase each year -- a typical year-over-year progression without negotiation."
After a 45-year career, the difference in their total lifetime earnings is $1,037,773, Salary.com concludes.
Before heading out to the balcony to rage over losing out on a cool million, take a deep breath.
Also see: Incomes Are Up the Most in Washington, D.C.>>
Even though 41% of Americans didn't negotiate for their current jobs,
according to Salary.com
, it's not like you can't jump in and change that behavior. If you just ask for a 4% raise every three years, you can increase your career income total substantially.
But you'll have to change some career behaviors first, the firm says. The primary roadblocks to productive salary negotiations are zero preparation, a lack of confidence and weak negotiating skills.
To get up to speed, you're going to have to grasp some realities:
61% of workers say they are afraid of hearing the word "no" when asking for more money, yet 73% of managers say they respect employees who negotiate.
84% of employers fully expect employees and job candidates to ask for more money.
According to data from Salary.com, "zero companies" fired an employee who stepped up and asked for more money.
Also see: 4 Ways Americans Are Screwing Up Their Retirements>>
To maximize your chances of getting that 4% annual raise, try getting the upper hand with some proven strategies:
Find out what time of year your company evaluates compensation. Then make your request for a raise 30 days before evaluations begin.
Negotiate when times are flush. It's a good idea to ask for more cash after periods of good economic growth for your firm. If your company's revenues rose by 10% or more the previous quarter, go ahead and ask for more money.
Always let the employer make the first offer in a salary negotiation. Have a figure you want set in stone, then ask for a figure a few percentage points higher and be prepared for that number to come down during negotiations.
Do those things and start back on the road to significantly higher career earnings. It may not be $1 million, but a few years of 4% raises can really add up.