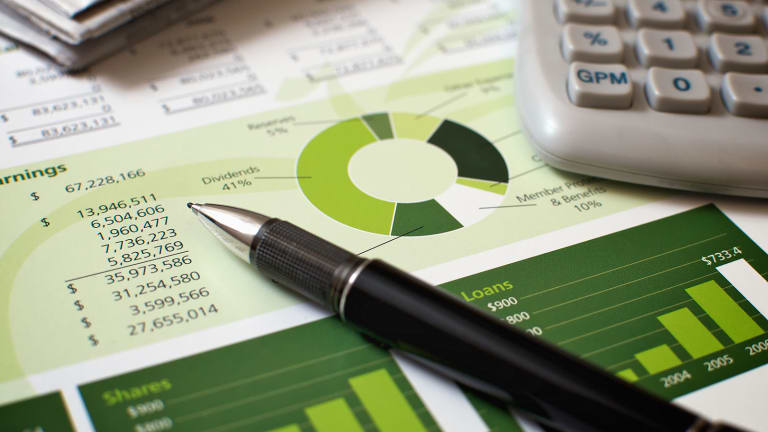 How to Find the Best Dividend Stocks
Ignore dividend stocks at your own peril. Long term, these income-payers contribute a massive share of the market's overall returns. Here's how to pick them.
As market volatility kicks up this winter, it's time to think harder about dividend stocks.
Dividends seem to be everywhere. As of this writing, more than 80% of the stocks in the big S&P 500 index currently pay a dividend. But too many investors don't realize that dividends are actually something unique in the equity investing world. They're a source of total returns that doesn't rely on market prices; instead, they're paid out directly from corporate coffers.
Dividends can provide a good layer of defense for your portfolio in environments where capital gains aren't working.
And they can contribute a massive chunk of outperformance in environments where capital gains are working.
Case in point: Over the last decade, during one of the most prolific rallies in stock market history, dividends have still made up more than a third of total returns in the S&P 500.
Ignoring dividend stocks is an expensive strategy, any way you slice it.
So, today, we're digging into three things you should look for to find the best dividend stocks.
Stay Away From the Edges
It's often tempting to look at the edges of the financial markets to find superlatives. That's especially true for dividends. There's some logic to the idea that the companies that pay out the biggest dividend yields or just announced a major special dividend payout could be the best dividend stocks to own. But they're generally best avoided.
When it comes to dividend investing, traditional fundamental investing rules apply.
It's far more important for a company to have a stable, sustainable dividend payout than to have a big dividend payout. That's because dividend cuts, like the recent cut from General Electric (GE) , can come with volatile market reactions that can far overshadow a stock's entire annual yield.
Companies with solid net cash balances, consistently positive cash flows, and industry-standard payout ratios are the ones to focus on most.
General Electric is a holding in Jim Cramer's Action Alerts PLUS Charitable Trust Portfolio. Want to be alerted before Cramer buys or sells GE? Learn more now.
Look for Growth
Dividend growth is a core component of a successful income portfolio.
That's because the effective yield of an investment can grow substantially when you own stocks that consistently increase their dividend payouts. For instance, investors who bought Intel Corp. (INTC) a decade ago would have been paid out a 2.5% yield on their investment. While that number hasn't changed much in the intervening years (Intel currently pays a 2.67% yield), the price appreciation in between means that investors are making an effective 5.51% yield on every dollar they invested 10 years ago.
Likewise, the difference between Intel's price appreciation and total returns (that is, with dividends included) is the difference between 128% gains over a decade and 214% gains. Put simply, dividend growth had a massive impact on investors' total returns.
Diversify, but Stay Sector-Focused
If income is a primary goal of dividend investing, then it's wise to be sector-focused on corners of the market that are traditionally associated with big dividend payouts.
These include sectors like utilities and telecoms, as well as purpose-made income vehicles like REITs and MLPs. The latter see a tax advantage for paying out the overwhelming majority of their earnings directly to investors in the form of dividend checks, giving them the ability to hand over much more cash to shareholders than traditionally structured firms.
The flip-side to these dividend-centric bets is that these high-yield stocks tend to be very interest rate sensitive, and higher rates translate into lower share prices. That hasn't been much of an issue in the post-2008 environment, as rates have remained persistently low, but it should be a consideration for long-term income-seekers. Consider companies that have some kind of upside catalyst in higher rates to offset any negative effects (such as financials that also earn interest on float income).
Finally, being a dividend-seeker doesn't mean you shouldn't be diversified, even if it's only among income stocks. Many investors don't realize it, but dividend payers can actually have higher diversifiable risk, particularly if they announce a rate-cut. Diversification won't protect you from macro pressures on dividend stocks, but it will protect you against bad earnings or product news sinking your entire portfolio.
Ultimately, the best advice for investors right now is ignore dividend stocks at your own peril. Long term, these income payers contribute a massive share of the market's overall returns.
This article is commentary by an independent contributor. At the time of publication, the author held no positions in the stocks mentioned.