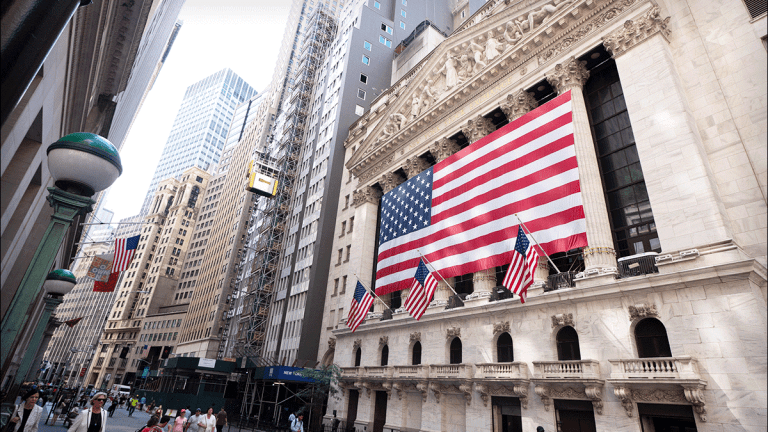 How to Buy Municipal Bonds
Municipal bonds can be a safe and effective way to invest conservatively - here's how to make the most of the experience.
Municipal bonds have a history of being a safe and reliable way to invest conservatively.
That's important as investors need to focus on asset preservation as much as they do asset accumulation, especially as they grow older and head into retirement.
Let's take a closer look at municipal bonds and learn how to invest in them. That way, you too can benefit from one of the safest and durable investments around.
Before You Buy, Get Some Knowledge on Municipal Bonds
A little knowledge goes a long way before you buy municipal bonds, so it's highly advisable to get educated on the topic.
Municipal bonds are debt obligations that public governments leverage to borrow money for public projects like new roads, bridges, schools, parks, and medical facilities, among other public works projects.
Like most bonds, municipal bonds pay interest to investors twice a year, so those investors know when they'll get paid and how much they'll be paid in interest earned on their municipal bond investment. In addition, municipal bonds come with stated maturity dates, which means investors also know when they will get the principal back on their original municipal bond investment.
In general, there are two types of municipal bonds.
General obligation bonds. So-called "GO" bonds are backed by a state, city or local government, and are deemed as highly-reliable fixed-income investments by investment professionals.
Revenue bonds. These types of bonds are backed by a public organization, such as a city or state hospital of a public water or sewer service.
As of mid-2019, the U.S. municipal bond market is valued at $3.7 trillion, with about 50,000 bond issuers, making it one of the most highly-trafficked investment categories available to investors.
Advantages of Municipal Bonds
Some of the benefits of municipal bonds include:
Fully Guaranteed

Investors can steer money into municipal loans and earn interest on the investment, with a full guarantee by the government they will bet their principle and interest earned back on their investments.
State Tax-Exempt Benefits
High credit quality isn't the only reason Americans invest so regularly in municipal bonds. Interest earned on such bonds is exempt from federal and most state taxes (Oklahoma, Utah, Iowa, Wisconsin, and Illinois still collect taxes on municipal bonds.) In general, municipal bonds are tax-exempt in the states that issue the bonds.
That makes municipal bonds popular among investors who reside in high tax states, as investing the municipal binds from those states offer substantial tax savings.
Take the after-tax yield for an investor in the 39.6% federal income tax bracket. That investor's after-tax return on a similarly-structured corporate bond may yield around 2.4%. But with the tax-exempt status of a similar municipal bond, that investor would earn an after-tax yield of 3.6%, providing a safe and reliable source of investment income for investors in high-tax categories.
Federal Tax Benefits
Municipal bonds are also treated on a tax-friendly basis by Uncle Sam, with a catch. Municipal bond interest earned by investors is off-limits to the Internal Revenue Service, but any capital gains earned on the sale of a municipal bond or bond fund can be taxed at the federal level by the IRS.
Very Little Chance of Default

By and large, state, city and local municipal bond issues are for necessary projects vital to a state, city or locality. These bond issues go toward public works projects which are either taxed or generate fees, thus guaranteeing a steady stream of revenues toward repayment of the bond's principal and interest from the government issuer.
You're Investing In Your Home State, City or Municipality
With municipal bonds, many investors also live in the same state that issued the bond. That not only gives the investor more local knowledge on the bond (i.e., why it was issued and what benefit it provides, for example), it enables that investor to invest in his or her own state, city or locality.
How to Invest in Municipal Bonds
There are several ways that investors can invest in municipal bonds, either directly or through the purchase of bond funds.
Here's a look at the most common and effective ways to invest in municipal bonds:
In General

Investors can purchase bonds directly through traditional Wall Street sources like banks, investment brokerage companies, bond dealers, and even directly from the municipality that issues the bonds.
On Primary Bond Markets 

Investors can also purchase new municipal bonds on the primary market, although it's a market usually reserved for high net-worth investors. You will need an account at a credited bond seller (like an investment bank that underwrote the bond issue, and you'd have to work directly with a representative from the appropriate bank you're registered at to square away the exact investment you want to make in the municipal bond issue (i.e., the bond coupon, maturity date and amount of bonds you want to buy.)
There is no pricing markup to buy municipal bonds on the primary market.
On the Secondary Market 

The secondary market is where most Main Street investors purchase municipal bonds, usually at a $1,000 face value per bond (although the secondary market values the bond issue in $100 pricing increments.)
Here, the municipal bond has already been issued, so you have a wider choice of places to purchase the bonds, including banks, brokerage houses, bond dealers, and in the open market from other municipal bond investors.
The secondary market does make it easier to purchase municipal bonds directly, but expect to pay a moderate markup or commission to close the deal.
Via Mutual Funds or Exchange-Traded Funds

Municipal bond mutual fund and exchange-traded fund offerings make it easy to invest in a group of municipal bond issues in one fund, and at a lower price of entry compared to individual municipal bonds.
Buying municipal bonds via mutual funds also provides access to professional fund managers who choose what municipal bonds to include in the fund and which ones to sell. You can easily invest in a municipal bond mutual fund directly by opening an account with a fund company that sells municipal bonds funds, or through online means via a discount brokerage firm.
Note that you will have to pay a small investment fee, starting at about 0.15% of your total investment, although some high-end mutual funds charge a 1% fee, for presumably higher-scale investment expertise.
Tips When Buying Municipal Bonds
In general, average investors are better off buying municipal bond funds than individual bonds, as you're buying into multiple high-quality funds and you're getting professional investment management advice by going the fund route.
That said, there are distinct advantages in buying bonds individually under the right conditions, as follows:
Via Brokerage Houses 

Wall Street investment management brands like TD Ameritrade and Merrill Edge do a good job of offering investors a wide menu of municipal bond offerings for a low price. TD Ameritrade, for example, offers its Bon Wizard tool that enables buyers to choose from a wide variety of municipal bonds and bond funds, for about $1 or so (extra charges may apply the more complicated the purchase gets.)
Leverage a Financial Planner
If you're unsure how to proceed on a municipal bond purchase, or you're not even sure muni bonds are right for you, consult with an accredited financial planner.
A financial professional can advise you on the right moves to make on municipal bonds based on your risk tolerance and long-term savings needs. He or she can also steer you to good value on municipal bond purchases, although it's always a good idea to proceed carefully, especially if higher commissions and management fees pop up in the conversation.
You can also look into so-called robo-advisers that fully automate the municipal bond investment process, usually for pennies on the dollar. By submitting to an investment portfolio risk and reward analysis, a robo-adviser can create a ready-made portfolio, dependent on your risk profile and asset allocation needs, that includes municipal bonds or bond funds.
Do Your Research in a User-Friendly Way

Kicking some tires on municipal bonds has never been easier than it is today. Specialty digital platforms like InvestinginBonds.com, MunicipalBonds.com, and the municipal bond site on Uncle Sam's Investor.gov can provide valuable pricing, analysis and provide
that enable you to see what other investors paid recently for specific bond issues.
Buy Direct From Other Muni-Bond Owners

Websites like MuniMarket.com take the eBay approach to municipal bond investing, matching up individual buyers and sellers who meet online and agree on a price before striking a transaction. You can also research individual prices, spreads, and municipal bond bids on a state-by-state basis, and still buy municipal bonds on a discount.
Introducing TheStreet Courses:Financial titans Jim Cramer and Robert Powell are bringing their market savvy and investing strategies to you. Learn how to create tax-efficient income, avoid mistakes, reduce risk and more. With our courses, you will have the tools and knowledge needed to achieve your financial goals. Learn more about TheStreet Courses on investing and personal finance here.