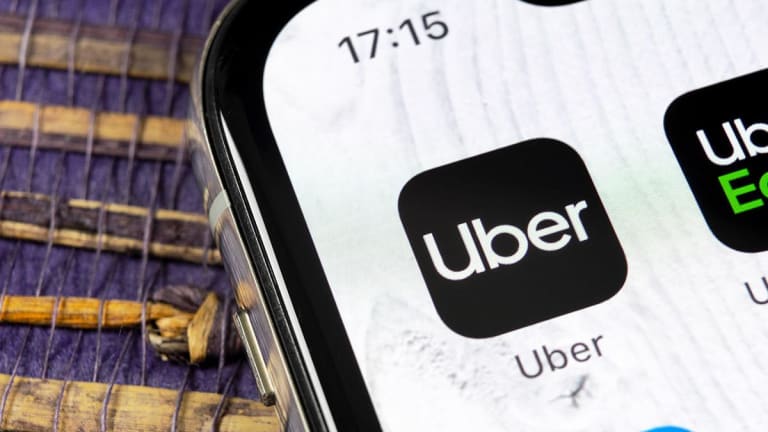 How to Become an Uber Eats Driver
Being an Uber Eats driver gives you freedom and flexibility. Here's how to make the gig work for you
For a side gig, becoming an Uber Eats driver can be a good pay day, if you put in the hours.
According to a study by Gridwise, the average rideshare driver salary stood at $18.65 per hour, with average per-mile rate of $1.33 per hour.
That's not going to put you into a Silicon Valley technology tycoon's tax bracket, but it's good side money, and proof that you can make some decent bucks as an Uber Eats driver.
If that's an item on your household income checklist, the trick is to learn how to become an Uber Eats driver, review what's in it for you, and do the job in a way that maxes out your pay while giving you a fresh way to make a few extra bucks on the side.
Ready to get behind the wheel as an Uber Eats driver? Let's put your plan into overdrive.
Before You Apply for an Uber Eats Driving Gig
Like any career endeavor, a little planning goes a long way when becoming an Uber Eats driver.
First, know that Uber Eats is relatively new in the food delivery game, but it's coming on fast - which is good news for drivers looking for a good payday.
Launched in 2014, Uber Eats is now a $10 billion food delivery business five years later, rivaling big competitors like GrubHub undefined and DoorDash. Considering that Uber Eats delivered $6 billion in deliveries last year, and you get a grip on the fact that Uber Eats is, financially, a runaway freight train in its field. That's good news for potential Uber Eats drivers who want to land a gig with an industry leader in the food delivery market.
That kind of money matters to Uber Eats drivers, who obviously want to make as much cash from their driving experience as possible.
With Uber Eats, here's what you can expect in terms of a per-ride pay breakdown.
- As an Uber Eats driver your pay is based on a "flat fee" ride payment model. Those fees will rise depending on the length of the ride, just like with a regular Uber (UBER) - Get Free Report ride. The wrinkle here is that the rise is at least moderately longer (meaning more pay for you, the driver) as you'll have to veer over to the target restaurant first and then back to the customer's home or apartment, where you'll drop off the food.
- With Uber Eats, your pay-per-ride is thus broken down into these components.
A pickup fee. This is for grabbing the food from the eatery.
A drop-off fee. This is for delivering the food to the customer.
A "distance traveled" fee. This is a per-mile rate, based on the traditional Uber rideshare model, which can tweak the fee based on the kind of vehicle you're using, the city or town you're driving in, and the distance from your food pickup destination to your food drop-off destination.
Add all of the above up and you have your base Uber delivery fee, but the term "base" is used for a good reason. Uber also charges add-on costs depending on various factors, including:
Extra order fee. An additional delivery fee for multiple orders in one stop (i.e. if a customer orders two order of lasagna or more, that will trigger the "multiple orders" charge for the delivery.)
A "Boost" pricing fee. Some delivery times are busier than others, especially dinner time or late at night, when millennials are hungry.
Those so-called "boost" times also translate into higher delivery fees, a portion of which goes to you, the driver. Uber doesn't say exactly how much extra you'll get - that will depend on the city or town you're driving in and the time of day. But some boost/surge prices can lead to a per-drive pay hike of three times the basic delivery fee, if the conditions are right.
By tips. As an Uber Eats driver, you can benefit from tips, too. It's up to the customer to figure out the tip, which can be paid via the app afterward or right there at the delivery door.
Smart Uber Eats drivers add the little extras that lead to bigger tips, like investing in a case of bottled water and bring one or two bottles extra with the delivery, or tossing in a few packets of catsup or salad dressing, in the event those items are lacking with the delivery (just make sure the customer knows they came from you, and not the restaurant).
Also know that, as an Uber Eats driver, you're an independent contractor and you work whatever hours you want, whenever you want. The more you drive and deliver the goods, the more money you'll make.
Steps to Become an Uber Eats Driver
Now that you know what in it for you, from a payday point of view, take these steps to actually become an Uber driver.
Qualifying as an Uber Eats driver. As with a traditional Uber driver, Uber  (UBER) - Get Free Report wants a ride-sharing specialist with a good record behind the wheel, a dependable and clean vehicle, and of a certain age. Here's the deal.
To be an Uber Eats driver, you must be 19 years or older (18 if you're riding a bike for deliveries, which Uber does allow.)
You must have a driver's license that has been active for at least one year. That's bad news if you just earned your license last week, but Uber does want drivers with some experience.
You must have a valid driver's license, proof of active auto insurance, and active vehicle registration. Not having any one of those items will disqualify you from driving for Uber Eats.
You must be able to handle large boxes of merchandise (Uber calls that the 30-pound rule), even though the vast majority of food deliveries will be in the 5- to 10-pound weight category. Still, if your order is going to a dozen hungry dockworkers, the load may be heavy and Uber expects you to handle that situation.
You must not have a driving-under-the-influence citation in your past, or any major traffic violations, felonies or sex offenses in your background check. Any one of them on your record will end your quest to be an Uber Eats driver. The good news? Uber will overlook any basic parking tickets in your past.
You will be expected to pass a complete Uber background check.
Vehicle Requirements
Uber also has a clear policy in what kinds of vehicles they'll allow on the road under their name, and in what condition.
 Vehicles cannot be older than a 2004 model (in 2019), and must come with four doors for easy access.
 Your vehicle cannot have any major dents, rust or obvious scratches, or glaring decals or bumper stickers (keep political stickers off your vehicle, in particular.)
 Unless you rent a vehicle with Uber, you can't use a rental car to deliver food for Uber (although, why would you?)
 Your name must be on an active insurance policy, even if the vehicle isn't owned in your name. In other words, driving Mom's SUV is perfectly legit, as long as you're on her auto insurance policy.
 Scooters and bikes have slightly different rules with Uber. In general, scooters must have a 50cc motor or less, be in clean condition, and be insured, with your name on the policy. Bicycles are largely regulation-free with Uber - if it's in good running condition, go for it - just note that larger food deliveries may be out of the question.
Pros and Cons of Being an Uber Eats Driver
Like any side gig, there are upsides and downsides to being an Uber Eats driver.
On the Plus Side
You are your own boss and can set your own hours.
If you put the time in you can make $100 or more per shift.
You can deduct the mileage and maintenance for your vehicle on your tax returns, most likely on a partial basis.
As an Uber driver, you don't have to wait for a paycheck - you can cash out of your account several times a day, if you like.
On the Minus Side 
You'll likely be working weekends and holidays, as those are the busiest "in demand" times for Uber Eats drivers.
You'll accrue some wear and tear on your vehicle, and you'll have to pay for the extra maintenance.
You may be subject to unfair reviews. Fair or unfair, you may run into a customer who's had a bad day and takes it out on you on the form of a bad review.
Dealing with "problem" customers. Some customers might have too much to drink that night, or are in an otherwise belligerent mood. That's why customer relations is such a big part of the job with Uber Eats drivers.
It's never too late - or too early - to plan and invest for the retirement you deserve. Get more information and a free trial subscription toTheStreet's Retirement Dailyto learn more about saving for and living in retirement. Got questions about money, retirement and/or investments? We've got answers.