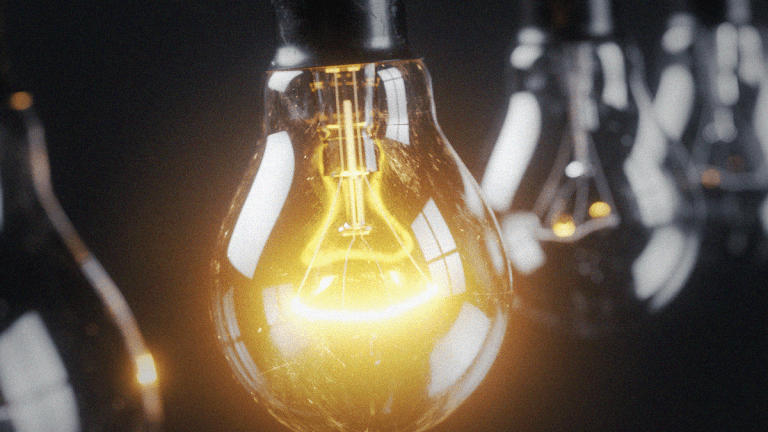 How to Become an Electrician
Learn how to become an electrician today. TheStreet offers a comprehensive guide on how you can get into the field.
Skilled labor can offer an outstanding career. Trade skills are always in demand, cannot be outsourced or completely automated, and offer the potential for lifetime advancement as you grow into the job.
Electricians are no exception. This field has a median income of over $55,000 per year and doesn't require a college degree, meaning that you can enter the field without assuming student debt. The field employed nearly 667,000 people in 2018 and, unlike many careers, demand is growing. The economy added 59,000 new jobs for electricians between 2016 and 2019, according to the Bureau of Labor Statistics.
There are plenty of good reasons to become an electrician. Here's how you do it.
How to Become an Electrician 
What Education Do You Need?
For a typical electrician, you will need a high school degree or equivalent. A college degree is unnecessary for this field, although it might help. For example, a degree in math or engineering might give you a competitive edge.
Do not mistake this for an indication that you don't need any education. Electrical work is grounded in mathematics, the physics of electricity and no small amount of engineering. You must be able to understand concepts like trigonometry, geometry, and materials science to succeed in this field. As a result, many people find that at least some post-high school education is useful, whether in the form of a college degree or trade school classes.
What Training Do You Need?
To become an electrician you have to enroll in an apprenticeship program. These programs are generally run through local unions, employers, contractor associations and (possibly) licensing associations.
An apprenticeship lasts 4 - 5 years. It is typically a paid, full-time position that combines education in the field with hands-on work as an assistant to working electricians. During the educational section of your apprenticeship, you'll learn the necessary skills to do this job, including practical skills, electrical theory, how to read schematics and job site safety practices.
Individual apprenticeship programs vary, and some will emphasize different skill sets than others. Be certain to review your options carefully before enrolling in a specific apprenticeship program to make sure that it focuses on the areas you'd like to work in.
Searching for an apprenticeship is a highly local issue, however, many people start with the NECA (the National Electrical Contractors Association) or the IBEW (the International Brotherhood of Electrical Workers). Both are nationwide organizations, and their resources can help guide you to active apprenticeship programs in your state and city. You can also look for apprenticeship opportunities through your state licensing organization, linked below.
While it is not required, some people will try to work as a general worker on construction sites before applying for their apprenticeship.
Do You Need to Go to a Trade School?
Trade schools have become a popular way for people to begin their careers in skilled professions such as electrical work. Attendance is not required to become an electrician, but it can be useful. A good trade school can offer two main benefits:
• First, the classes at a trade school can help you learn many of the concepts and skills you'll need when you enter an apprenticeship. This can make you a more competitive applicant and can help you become a better electrician in the long run.
• Second, the trade school might have a program to connect you to apprenticeships in your area.
If you're considering attending a trade school, look at it from that perspective. It is not required, and it will not take the place of your apprenticeship (unless the trade school has a specific program that officially counts). However, if it can help you get or succeed in your apprenticeship, it may be valuable.
Licensing and Practice
Every state and city approaches licensing differently. There is no national licensing standard to work as an electrician. However, every state does have a licensing requirement. Some run this program through a formal state board, others do so through a contractors' association.
The purpose of licensing for an electrician is to both ensure that only skilled professionals work in this potentially dangerous industry and to make sure that customers don't receive shoddy work. These consumer protections keep people from wasting their money while reducing the danger that can come from sub-par wiring.
To receive your license, every state requires that you complete an apprenticeship program or a qualifying alternative (depending on if that state has allowed any qualifying alternatives). You must then take and pass an exam or a series of exams. You can find more information about each state's electrical codes and licensing requirements here.
Physical Requirements
Working as an electrician can be a physically demanding job. The BLS advises that potential applicants meet the following criteria:
• Physical stamina - Electricians typically need to move throughout a job site for eight or more hours per day.
• Physical strength - An electrician will often need to move objects that weigh 50 pounds or more.
• Color vision - Color labeling of wires is an industry-standard.
• Communication skills - You must be able to understand a customer's needs and communicate that with any members of your team.