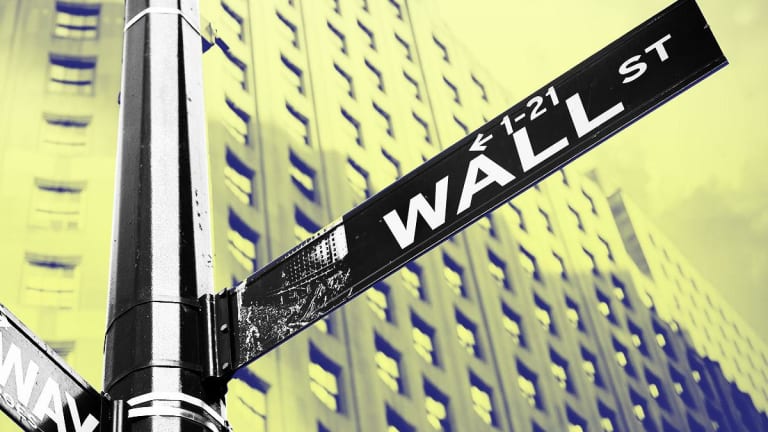 How to Become an Accredited Investor
You'll need to clear some high financial hurdles to become an accredited investor. But if you do, you'll have some potentially lucrative investment opportunities waiting for you.
How do you become an accredited investor?
It's actually easier than you think.
If, that is, you qualify for an accredited investor designation. That may not be as easy as you might think, as the U.S. government has set fairly high financial barriers to become an accredited investor - barriers that the vast majority of Americans cannot clear.
Uncle Sam does so to ostensibly protect Main Street investors from losing all their money by investing in sophisticated financial products they may not understand. These investments include hedge funds, venture capital, or private equity investments, and direct ownership of firms, which all come with additional risk relative to more common investments like stocks and bonds.
Of course, that barrier also means regular investors don't get access to good investment deals that are wide open to accredited investments, while the wealthier Americans do.
In that regard, are accredited investments a good idea? That depends on which side of the financial finance you reside.
What Is an Accredited Investor?
Here's the deal on accredited investors.
The U.S. Securities and Exchange Commission doesn't want novice investors taking risks with their money. To "protect" them from that fate, the SEC has set a barrier to riskier investments with its accredited designation statute.
Under U.S. law, only accredited investors can participate in specific investment deals. The idea behind the accredited investor mandate is to ensure that investors who engage in riskier investments have the financial means to withstand any significant declines in the investment, and won't go bankrupt taking excessive risks with their investment portfolio.
The federal government has guidelines for determining who can and cannot be an accredited investor. According to the SEC, an accredited investor can be anyone who clears the following hurdles:
Has an earned income that exceeded $200,000 (or $300,000 together with a spouse) in each of the prior two years, and reasonably expects the same for the current year.
Or . . .
Has a net worth over $1 million, either alone or together with a spouse (excluding the value of the person's primary residence.)
Or . . .
The applicant must be a general partner, executive officer, director, or a related combination thereof for the issuer of a security being offered.
The federal government also allows any American citizen with a trust that is valued at $5 million or more, but which is "not formed specifically to purchase subject securities, and who purchase is directed by a sophisticated person."
The term "sophisticated person" seems vague at best and harsh at worst. According to the SEC, that definition covers a person who has a thorough understanding of the financial markets and vast experience in investment and business affairs - enough to fairly evaluate the risk and opportunities involved in more complicated investments.
How to Become an Accredited Investor
For most Americans wondering if they can qualify as an accredited investor, the key is clearing the first government mandate hurdles - having an annual income of over $200,000 (as an individual) or $300,000 (as a married couple) or having a net worth of over $1 million.
The first hurdle - establishing one's annual income - is easy enough. Just gather your tax returns for the past two years and see if your earned income is over either the $200,000 or the $300,000 figure, as needed.
The second hurdle - having a net worth of over $1 million is more complex. To figure that out, you'll need to calculate your net worth and see if you clear the seven-figure barrier. Essentially, that means getting a grip on what you own and what you owe, financially.
To do so, calculate your net worth as follows:
List All Your Household Assets

Household assets include your home (if you own it), any cash in the bank or in investment accounts, any vehicles you own, any collectibles (like jewelry or paintings, for example) you own, any business income, and any cash value of insurance policies.
List All Your Household Liabilities
Your household liabilities include the amount you owe on a home mortgage, any personal, college, or auto loans outstanding, any credit card balances, and personal debt owed to other individuals (like alimony or child support), or any back taxes owed to the government.
To calculate your net worth, simply subtract your liabilities from your assets and the resulting figure is your net worth.
For purposes of qualifying as an accredited investor, your net worth must be $1 million or more.
Consequently, if your assets add up to $1.2 million and your liabilities add up to $500,000, your final net worth figure is $700,000 - not enough to get you in the accredited investor club, unless you can meet the annual income mandate.
There is also a gray area in some classifications of net worth and accredited investors.
For example, some calculations advise not including the value of your home as an asset (although a second home can count) or include outstanding mortgage debt as a liability. The powers-that-be in Washington D.C. and on Wall Street certainly don't want any inaccurate information presented as fact.
That said, there is some leniency involved and the actual outcome for an accredited investor applying for the designation should be a green light no matter which way you calculate your net income - as long as your factual in any information you provide.
Also note that when you do attempt to invest in a security or fund that has an "accredited investors only" mandate, they will likely ask you to demonstrate that you really are a qualified investor.
Expect to fill out a questionnaire provided by the investment company to validate your status as an accredited investor.
Additional Steps to Take
To clear the SEC's hurdles and get the right information to be approved as an accredited investor, you'll need to take the following steps:
Get Your Tax Returns Straight

You'll need two years-worth of federal tax returns, in most cases, to prove to an investment company that you have the financial chops to be an accredited investor.
Two years of federal taxes should do the job, but if you're not a U.S. resident, you'll need to provide tax documentation from your home country.
Get a Copy of Your Credit Report

Your credit report, available free (once per year) from Experian
(EXPGY)
, Equifax
(EFX) - Get Equifax Inc. Report
, Transunion
, and from Annualcreditreport.com, will also be needed to demonstrate that you're an accredited investor.
An investment company overseeing a stock offering or a hedge fund accepting accredited investors will use your credit report to verify your net worth, take a closer look at your debts, and generally review your financial status.
Get ahead of the problem and have a clean copy of your credit report reader, when and if an investment company asks for proof of your accredited investor status. That will be quicker than waiting for the investment firm to run a credit check.
Gather Your Banking and Investment Documents
An investment company may also want to check your bank and investment company statements.
The company will do so as part of its net worth due diligence, so it's best to include accurate, certified and up-to-date copies of your bank statements, investment accounts, along with any copies of real estate holdings (along with titles) you may own.
If you do own real estate, it's a good idea to include a recent property appraisal, as an investment company reviewing your status may well ask you for one.
Go With a Pro

When you're pulling all of the above documents together, it's advisable to
discuss your goals and process priorities with a financial adviser
, account or other investment professional.
He or she can act as a voice of objective reason during your accredited investor process, and can also provide a much-needed letter of verification that you're an accredited investor in good standing, which may negate the need to provide all of the paperwork listed above.
What Investments are Open to an Accredited Investor?
Institutional investors usually steer their money toward the purchase of companies in a given sector, like oil and gas or telecommunications
Most individual accredited investors don't go that far along the investment risk arc, but they do have the opportunity to invest in an expanded array of investments, including:
Hedge Funds

Hedge funds offer great profit potential, but come with higher risk and higher fees.
Private Equity Investments

Private equity investment has a broad meaning, but often comes in the form of purchasing large shares of a company, enabling the investment group to have a stronger say in how the company is managed, as a means of making that company more profitable.
Venture Capital Investments

Investment capital firms pour money into new, upstart companies with great potential. These investments do come with high risks, as most companies don't pan out and pay out millions in investment returns.
Even so, buying a chunk of an emerging company via a venture capital fund is less expensive than buying shares of a long-standing public company. Plus, there's more opportunity for growth with a venture company, as well.
Why Become an Accredited Investor?
Being an accredited investor, if you can afford the risk, does come with its advantages.
 It provides new and potentially profitable investment opportunities that aren't available to most investors.
 It gives you added credibility with the SEC, which deems an accredited investor as sophisticated and not as vulnerable to investment risk as Main Street investors
 It likely means your wealthy. Anyone who qualifies as an accredited investor has significant financial wealth - usually over $1 million in assets or a demonstrated annual income of over $200,000 (or $300,000 as a married couple.)
Introducing TheStreet Courses:Financial titans Jim Cramer and Robert Powell are bringing their market savvy and investing strategies to you. Learn how to create tax-efficient income, avoid mistakes, reduce risk and more. With our courses, you will have the tools and knowledge needed to achieve your financial goals. Learn more about TheStreet Courses on investing and personal finance here.