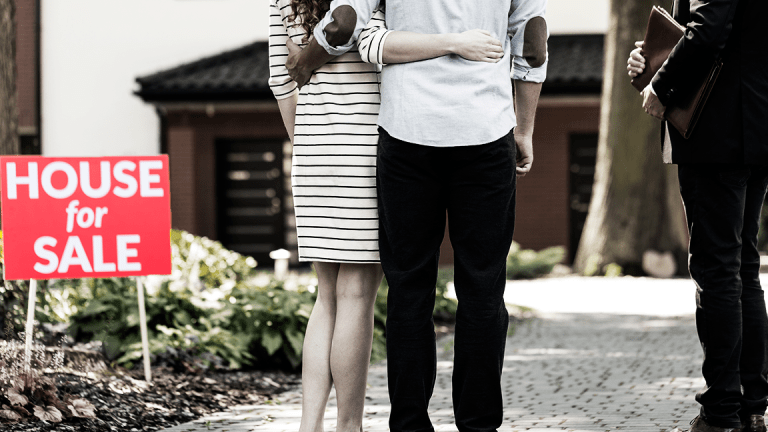 How Much Do Real Estate Agents Make?
The most successful agents put in 60 hours or week or more showing homes, meeting with clients and looking for new business. But for those agents who make that commitment, the rewards can be priceless.
The job of a real estate agent is easy, right? Show a few homes, pick up some nice commissions, set your own hours, and work on your tan.
Well, not exactly. While it's possible to make decent money selling homes, you'll have to hustle for that money if you truly want to be successful.
You'll have to be comfortable being a free agent - able to work on your own without a boss breathing down your neck. In many ways, being a real estate agent or broker is like running your own small business - it's up to you whether you succeed or fail.
And like any business or job, you'll first have to pay your dues for a few years in order to get established.
The median income for real estate sales agents was just under $46,000 in 2017, according to the Bureau of Labor Statistics. The top 10% earned more than $109,490, while the bottom 10% made less than $23,130.
However, income can vary dramatically depending on where you work, how many hours you put in, and your level of licensing and training.
"Many people get into real estate thinking it's easy money and a part-time gig," notes David Crowley, a veteran Boston-area broker with One Boston Luxury Living's William Raveis. "But to be successful, one really needs to put the time and effort into it as well as a fair degree of investment capital - especially in sophisticated and highly competitive markets like Boston, New York and the Bay Area. "
Here are some issues to consider:
Real Estate Commission
Most agents selling homes or leasing apartments work on commission. Basically, if you don't sell you don't get paid. A not-uncommon commission is 6%. If you live in a pricey real estate market like Boston or San Francisco, maybe you are salivating at the idea of earning $60,000 with the sale of one house. It doesn't work that way, though.
If another agent is involved you'll split that commission, so that's 3%, or $30,000 each. However, before you see a dime, the $30,000 will first go to the brokerage firm you work for. How much you take home of that $30,000 - and remember, this is all pretax income - will depend on your contract with the brokerage firm. This is called the "split," notes Crowley, the Boston broker, and while it often can be 50/50, that's not guaranteed.
Now you are down to $15,000. It doesn't end there, though. Many firms also levy a "desk fee" or "marketing fee" on agents that could bring your fee down to $14,100. But that doesn't probably cover your complete marketing costs, which you are on your own for, and could easily chew up another $2,000 or $3,000. Add in the cost of your phone, car (gas and insurance), continuing education to maintain your real estate license and professional errors and omissions' insurance and what looked like a $60,000 commission is now down to $10,000.
More Hours Equals Better Pay
If you think you can just devote a few hours a week and make a nice income as a real estate agent, you are badly deluded. A national survey of agents and brokers who belong to the National Association of Realtors or its local affiliates finds that agents who put in 60 hours or more a week have median earnings of $100,000 a year. By contrast, for those who put in less than 20 hours a week, the median is $8,930 a year.
And while you may not have a boss watching your every move, that doesn't mean you can always work just when you want - that is if you want to actually sell homes and lease apartments. Your boss in this case is the buyer or seller, whose schedules you'll have to accommodate. "I think the old 80/20 rule is in play where 20% of all the agents are doing 80% of the business because they are expending 80% of the time and resources in generating the business," Crowley notes.
It Can Take Years to Get Established
While putting in the hours on a daily basis is a prerequisite if you want to earn a decent living as a real estate agent or broker, years of experience counts as well. Agents and brokers with 16 years of experience or more had median income of nearly $79,000 in 2016, according to the National Association of Realtors. For those with two years or less of experience, that number was less than $10,000.
Successful real estate agents develop wide ranging business and social networks that can take years to develop. As a first step, you'll need to get licensed in your state as a real estate salesperson. You'll have to put in anywhere from 40 to more than 180 hours in the classroom, depending on the state, and pass an exam.
Once you are a licensed salesperson, you'll need to find a licensed brokerage firm or broker to work under. Many successful agents later go on to become brokers themselves, passing a separate, state brokerage exam, which enables them to work and sell on their own and handle escrow account money.
You'll also have to decide whether to join the local chapter of the National Association of Realtors, a professional trade organization with a code of ethics for its members, which would give you an added designation as a Realtor.
Business Expenses
Most real estate agents in effect run their own small businesses. Many are independent contractors working under the umbrella of one of the big, brand named brokerages, but how much they work, when they work and, crucially, what they do to market their services is all on their shoulders. This last item can be an expensive one. Median business expenses for agents and brokers were $6,000 in 2016, according to the National Association of Realtors. Those who made more than $150,000 reported median business expenses in 2016 of $35,220, according to the NAR survey.
Where You Work
Some markets have pricier homes, so commissions can be larger, though the cost of living may be higher as well. Not surprisingly, real estate agents in some markets make more than others. It's not always the usual suspects, though.
For example, the 40 real estate agents in the Decatur, Ill.-area lead the country in pay when it comes to metro markets, with median earnings of $146,240. The median income for Midland, Texas' 300 real estate agents is $104,820, according to the Bureau of Labor Statistics. The New York metro/New Jersey area is third at $104,030, followed by Tyler, Texas, at $93,870 and New York metro/Suffolk and Nassau counties, at $87,270. As far as states go, New York is tops, at $102,310, followed by Texas, $72,480, Hawaii, $72,470, Alaska, $71,030, and Rhode Island, $70,450.