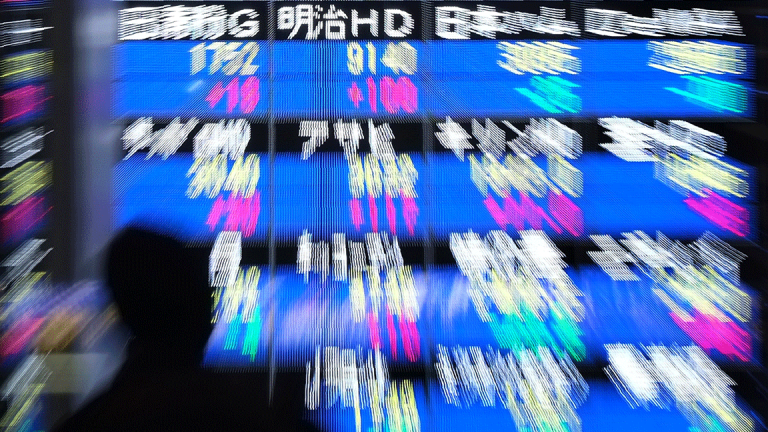 How Closed-End Funds Can Boost International Returns
Closed-end funds make it easier for managers to pursue higher yielding opportunities.
There are many ways these days for investors to gain exposure to international markets.
The best-know options include ETFs and open-end mutual funds.
But there's also a third way, one that can provide a highly targeted approach for investors who see gold in sometimes obscure or illiquid niches that your typical ETF or open-end fund aren't designed to handle.
That third way is the closed-end fund, actively managed funds that stand out for providing skilled managers with a relatively stable capital base and the ability to use leverage to boost returns.
The combination of stable capital and leverage, in turn, provides closed-end fund managers focused on international markets the freedom to take more chances and seek out and profit from niches as varied as the "Caribbean Basin" to small-cap Japanese stocks.
"For U.S. investors, there are not a lot of options for small-cap Japanese stocks," says Greg Neer, at Relative Value Partners, a Northbrook, Ill., wealth management firm.
Getting into the weeds
Closed-end funds provide a way of not just investing internationally, but of really drilling down into the sub-terrain of foreign markets in search of market-beating profits.
Just take Aberdeen Asset Management, which offers a number of closed-end funds with an in-depth focus on various international markets.
Aberdeen's emerging markets fund (ABEMX) has investments in 20 different countries. While the biggest stake is in China -- including large investments in China mobile and Taiwan semiconductor businesses -- the fund also has money in Malaysia, Romania, Russia, Brazil, India, Thailand, and Turkey, among others.
Aberdeen has other funds that focus exclusively on India, Japan and Australia.
Herzfeld's Caribbean Basin Fund, which goes by the catchy trading name (CUBA) , focuses not just on the late Fidel Castro's erstwhile socialist paradise, but also Jamaica, Trinidad, Tobago, Puerto Rico, Haiti, the Dominican Republic, and Aruba, among other islands. Eighty percent of the fund is invested in various securities, including those of U.S. companies with substantial business dealings and trade in the Caribbean.
Have a yen for Japanese small-cap plays? There's There's Nomura Asset Management's $376 million Japan Smaller Capitalization Fund (JOF) , which has stakes in Okinawa Cellular, among other firms.
Active management
Closed-end funds that focus on international markets bring to the game something ETFs typically don't -- active management.
When dealing with niche foreign markets, having a locally-based fund manager and expert leading the effort can offer a significant advantage.
"It creates the ability for some managers to not be as index orientated in some of these more specific markets," RVP's Neer says.
Local knowledge of the market, the company, the country and the culture can all be crucial factors in determining whether an investment is successful.
If the fund is focused on Chinese companies in particular provinces, then you need a fund manager based in those areas with an in-depth knowledge of the local market and the businesses that are being eyed, says Ken Nuttall, director of financial planning BlackDiamond Wealth Management in New York.
"You have to judge it on how good the manager is," Nuttall says. "You have to find a guy who is very talented in finding those niches."
There's also another advantage closed-end funds bring to the international investment game, and that's a stable capital structure.
Closed-end funds issue shares during an IPO. The number of shares remains fixed and does not expand or contract based on market activity like it does with an ETF or an open-end mutual fund.
The fixed number of shares means closed-end fund managers don't have to fear a big outflow if they start buying shares in a high-reward but high-risk sector. Shares can change hands in daily trading but the overall number stays the same.
This structure provides managers with the capital stability they need to take on riskier investments, such as smaller companies in developing markets.
"Active management in emerging market securities is more impactful than in the U.S. large cap market," Neer says. "There would be more opportunities for a good manager to outperform."
A buying opportunity
Closed-end funds with an international focus are also selling at an attractive discount to net asset value.
The Japan Smaller Capitalization Fund, for example, is trading at a nearly 12.5% discount.
Herzfeld's Carribean Basin Fund, or CUBA, is trading at an 18.3 percent discount.
Essentially, that means their share prices are lower than the value of the portfolio of assets in the fund.
There are a couple factors that help create discounts in the closed-end fund world.
After a closed-end fund issues shares through an IPO, the number of shares remains fixed and does not expand or contract based on market activity like it does with an ETF.
This fixed-share structure means the price a closed-end fund trades at each day and the net asset value of its underlying portfolio float independently of each other.
And while this can sometimes result in closed-end share prices that trade at a premium, or higher than their net asset value, or NAV, more frequently it results in a discount situation.
This can create opportunities to buy more with less, with investors able to effectively buy a portfolio of Japanese small cap stocks for a little over 87 cents on the dollar, or stakes in businesses in Cuba and other Caribbean nations for an even cheaper 81 cents on the dollar.
On top of that, international equities are selling on the cheap right now as well, especially compared to the U.S. stock market, which is bouncing around at all-time highs.
"Foreign investment in general is cheaper now, but you do you have your headwinds, your trade wars out there," Nuttall says.
However, given how high stocks in the U.S. are right now, there is probably more upside right now in emerging markets, Nuttall says.
"Emerging markets have better growth prospects," he says.
Brian Fischer, a financial advisor at Evensky & Katz/ Foldes Financial Wealth Management in Miami, agrees.
"Whenever I talk to a client interested in closed-end funds their interest almost always comes from the substantial discounts to NAV that they hear about," Fischer write in an email. "Lately, with international stock valuations seemingly cheaper than U.S. stocks, there would appear to be an additional margin of safety to supplement discounted international closed-end funds."
But Fischer adds a cautionary note -- discounts from net asset value on closed-end funds don't typically vanish overnight, offering investors a speedy windfall. Rather, it can take time for a discount to narrow and investors to reap the reward.
"It's important to keep in mind that discounts from NAV can and do persist," Fischer notes. "From a behavioral perspective, this can be a huge challenge for those that aren't willing to hold on and stay the course."