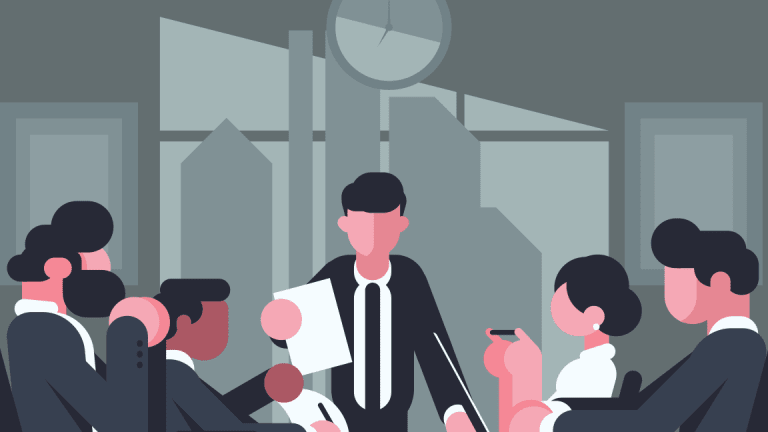 Global Coworking: Latest Trend in Office Space
Renting shared office space has begun to change the way people work. The only question now is, how far will it go?
Coworking spaces have become a major factor in the modern workforce, and they're changing the way a lot of people do their jobs.
Coworking spaces are essentially for-rent office spaces, available for individuals or small companies to use as they would any other office. In exchange for a membership fee, the worker gets access to an infrastructure, workspace, colleagues and a coffee maker.
They have become enormously popular. WeWork, one of the biggest coworking spaces in the United States, opened in 2008 and in that time has expanded from one set of rented desks to a global chain of 221 offices valued at more than $20 billion. According to a spokesperson, the company has more than 200,000 members, a number that the company expects to double to 400,000 by the end of 2018.
They're not just popular. Coworking spaces are starting to shape the way people do business.
One of the defining aspects of the modern economy is the rise of the so-called "gig" worker. According to research by the Freelancer's Union, more than 1-in-3 U.S. workers does some form of freelance work earning more than $1 trillion per year. By 2027 it will be more than half of the workers in the country. And that, at least in part, is driven by the increasing availability of spaces in which to work.
By increasing access to infrastructure and social capital, coworking has made self-employment easier than ever before. More than 20% of the people who sign up for coworking spaces are freelancers or otherwise self-employed, most of whom report that not only do they earn more money when they work in the shared environment but they physically feel healthier, too.
The reason boils down to community. Whether a writer, a designer or a coder (three of the most popular freelance jobs) it's easy to slide into a routine of never leaving the house and spending the day in a pair of pajamas. That kind of loneliness is about as dangerous as a nicotine habit, not to mention the financial hit people take. As a result, freelancing has always come with the sharp downside of relentless isolation.
Coworking spaces help fix that. By providing both a community and an infrastructure, they have made freelancing a more viable business model and have helped enable the rise of the so-called "digital nomad."
With worldwide spaces that provide stable, reliable infrastructure and office spaces around the world, many people have found that they can live a lifestyle that simply wouldn't be possible for someone who has to rely on a guesthouse wifi while on deadline.
Creating an inexpensive office has changed the model for startups as well, particularly digital entrepreneurs who don't need manufacturing space or retail shelves, so much so that small businesses make up 47% of coworking tenants.
For teams that need nothing more than a laptop and a distraction-free environment, finding some place like The Vault in San Francisco doesn't just make life easier. It lets them cut out an enormously expensive piece of overhead.
"If you look at the coworking space model, for most of the guys out there, it's a realistic model," said Alex Prignon, with The Vault in San Francisco. "It's really for cost efficiency. Here in San Francisco, you're going to pay about $1,000 per square foot in the real estate market. Not a lot of startups want to burn that kind of cash, especially when you don't have a large team and need a large space."
Starting up a new business or even running an existing one is hard enough as it is. Many have found that leasing the temporary offices of a coworking space allows them to cut their rent dramatically, while at the same time having the flexibility to expand as they need. Instead of looking for a new lease every time their workforce grows or contracts, they can simply change their monthly membership.
What's more, these spaces offer a community aspect that many in the industry see as the real future."People are way more willing to adapt and consider their business model when they're in this environment because they're in an environment with more people and many more stakeholders," Prignon said. "You're surrounded by people with the same attitude as you, and that you trust… People can say, 'hey, I need advice in law or I need advice in accounting. Who should I talk to?'"
"Who should I talk to is the most important question we receive."
Coworking spaces have become a large and growing part of the modern work landscape. They offer resources and infrastructure to a generation that, increasingly, makes their living outside of the traditional office. In return, they've also begun to change how companies and freelancers do their business. Entrepreneurs can build a deck knowing that they don't need to worry about real estate for their critical first years. Freelancers can strike out on their own without worrying about the isolation that cripples many who try it.
A generation has begun to adapt to the flexible workspace on-demand that coworking offers. The only real question is how far the changes will go.