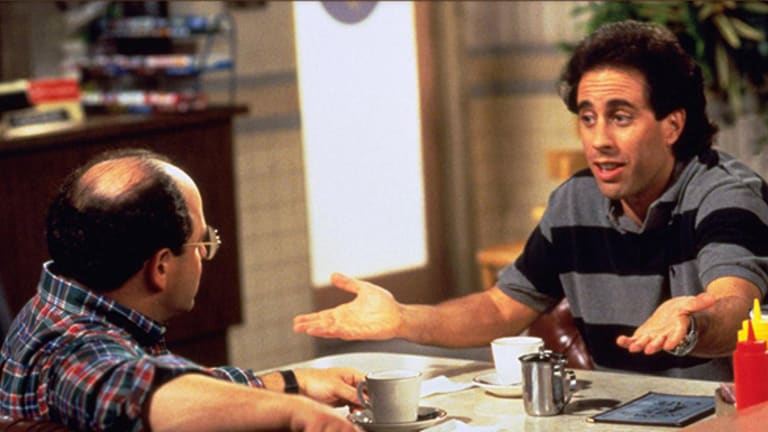 Publish date:
Don't Be Like Jerry Seinfeld -- Here's How to Find a Trustworthy Financial Adviser
Here are six keys to help you select a trustworthy adviser to help you manage your investments and retirement planning.
Here are six keys to help you select a trustworthy adviser to help you manage your investments and retirement planning.
Before Jerry Seinfeld became the $800 million man he is today, he says he had an accountant steal $50,000 from him to purchase illegal drugs. This real-life experience later inspired "The Sniffing Accountant" episode on his hit TV show Seinfeld and left Seinfeld in need of a more honest financial adviser. So how do you find a trustworthy adviser today who will help guide you toward your financial goals?
There are plenty of media reports about cases of fraud, Ponzi schemes, insider trading, misappropriation of funds, outright stealing and fund-churning designed to increase fees. How are you supposed to trust your money and financial future to an industry that seems to have so many bad marks against it? Well, it's true that there are sleazy, shady advisers out there, but as a financial trainer, I can tell you there are also many good, trustworthy advisers, too.
Our lives have become so busy and complex that in most cases it's just not practical for individuals to do all the research and planning necessary to manage their portfolios optimally and understand the tax implications of their investments. Given this reality, you'll need to place your trust in an adviser, so here are six keys for selecting or continuing a relationship with a financial planner.
What do your adviser's clients think of him or her? Don't be afraid to ask for references. A good adviser will be able to come up with several references who can speak about their experiences and relationships with the adviser.
Do you want a fancy title or results? Don't get hung up on titles and be careful of anyone that flashes theirs too often. CFP, LUTCF, MFP, RICP -- the list goes on. Alphabet soup after one's name on a business card shows areas of additional study but does not mean someone is good with money or is trustworthy.
Is your plan custom made or off the rack? After listening to your situation and goals, does your adviser craft a customized solution, or is he or she just pushing a product? Make sure that your financial plan is in line with what is best for you and your goals. Some advisers will have access to thousands of strategies and options while others will have purposely chosen to be a specialist in just a few. Neither is better than the other; it only matters what is best for your goals.
Is your adviser authentic or just dressed for the meeting? Nothing bothers me more than when I catch someone being fake. Don't talk to me about fishing if you don't like to go fishing. Don't fake knowing about my favorite sports team to win points with me. Look for someone who is authentic and genuine. Look for someone you know will shoot straight with you during good times and bad.
Is your adviser above the line of super credibility? The adviser and the strategy or company presented should be above the line of super credibility. Do research on the adviser. Do research on the company. Can you easily see how your money is going to grow, or is it all based on what happened in the past? Look for credibility points in a company's history, and the strategy for growing funds and protecting of your hard-earned money.
Are you trading money for real value? Be very careful with fees. They are typically glossed over, hidden in small print or ignored all together. Anyone touching your money or consulting you about it deserves to be paid, but to be paid, there must be real value added to your account. If you are paying $2,000 in fees and your money only grows by $2,000, you're not getting ahead. If you pay $10,000 and your money grows by $35,000, your account grew in value. Only you can decide what is fair and what constitutes real value, but pay close attention to fees because they can erase decades of wealth from your retirement years.
Growing and protecting your money is important, and no one cares about it as much as you. It is up to you to make sure your current adviser or future adviser fits your preferences. If he or she doesn't, find someone who does!
The landscape of financial planning has changed and will continue to change. For example, the right adviser for you may not live in your hometown and instead may live in Virginia or Utah. I work with more than 400 advisers, and the days of working with the person down the street are dead. If you have cancer, you seek out a specialist, even if it means driving 3 hours or catching a plane to Texas. Your money should be placed with the person who understands you and cares about reaching your goals.
Your future money mentor may not look at all like what you've been conditioned to look for. Your adviser may not be a Wall Street suit, but rather a real estate agent. Your insurance agent may be great for safe money but not for the part of your money you want in alternative investments. The best thing you can do is learn about available strategies and then work within the framework of that investment to find the person you think is best.
Your relationship with the person hired to protect and grow your money should be strong, but if trust has been breached or your money strategy has gone stale, don't be afraid to take your business elsewhere. Just make sure the adviser and his or her programs are above the line of super credibility and please, please avoid Jerry Seinfeld's sniffing accountant!
This article is commentary by an independent contributor. At the time of publication, the author held no positions in the stocks mentioned.