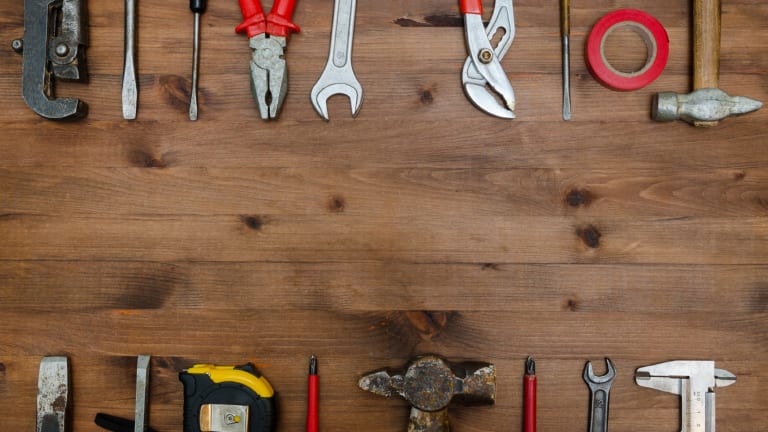 Publish date:
Do This, Not That: 7 Ways to Invest in Your Home While Saving Money
These seven tips will help you make your home improvement budget work smarter, not harder.
These seven tips will help you make your home improvement budget work smarter, not harder.
Even if you have no intention of selling your home anytime soon, chances are you have a long list of improvements and upgrades you'd like to complete. After all, you spend a significant portion of your time within those walls -- it's worth it to create an environment you enjoy being in.
If you're looking to invest in home updates but the thought of the capital it will require has kept you from moving forward, these seven tips will help you make your budget work smarter, not harder.
1. Do This: Install Your Own Security System / Not That: Purchase a Monitored Security System
Home security should be one of the first things homeowners invest in -- it can increase the perceived value of your property -- but that doesn't mean you have to shell out a lot of money on a costly monitored system to keep your home and family safe. Save money while maintaining peace of mind by installing a DIY system to help safeguard your property instead.
If you're still not ready to invest in a home security system, there are other small things you can do to make your house safer, like posting security system stickers, installing a deadbolt and adding automatic porch lights.
2. Do This: Do It Yourself / Not That: Buy It All Yourself
Security systems aren't the only thing you can do yourself when you begin investing in home improvements. Put any skills you have to good use without buying expensive tools and equipment you're going to use only once or twice. Home improvement stores such as Home Depot allow you to rent tools and trucks by the hour, day, week or month, and you can rent almost anything from Zilok to make your home improvement projects even more cost effective.
3. Do This: Increase Energy Efficiency / Not That: Increase Size
The newest, biggest appliance models may seem like good investments, but that isn't always the case -- especially when it comes to long-term cost savings. Buying energy-efficient models of appliances you use regularly, while costing more initially, will actually save you money over time through increased energy savings. An Energy Star dishwasher could save you $25 a year on your utility bill, for example, and an energy-efficient washing machine could save up to $110 a year.
4. Do This: Improve What You Have / Not That: Buy Something New
If you're not ready to invest in all-new appliances, there are a lot of great options for saving energy (and money) on the appliances you already have.
Keep at least one inch of space behind your refrigerator to allow for proper circulation and ventilation around the condenser coils.
Dry one load of laundry right after another to reduce warm-up and drying times -- or air-dry your clothes instead.
Keep your central air conditioner efficient by regularly cleaning the compressor.
Use small appliances such as toaster ovens for small meals, rather than your large stove or oven. According to the Department of Energy, a toaster or convection oven uses one-third to one-half as much energy as a full-sized oven.
5. Do This: Remodel Wisely / Not That: Move Walls, Windows, Sinks or Toilets
If you feel like your kitchen is too cramped, look into space-saving options before you begin tearing down walls. Chances are your cabinets are hogging space they don't need and you can create more of it without resorting to an expensive project that involves moving walls. Similarly, look for ways to remodel your kitchen and bathroom without moving the sink or toilet: moving those items can affect your plumbing and cost thousands of dollars. If you want to add light to a dark room, you can install light tubes for about one-third the price of adding a window or skylight.
6. Do This: Get Rid of Drafts / Not That: Turn Up the Heat
The better insulated and sealed against drafts your home is, the more money you'll save on heating and cooling. According to the Department of Energy, it could save you as much as 30%. Use caulking and weather stripping to get a good seal around windows and doors, as well as less obvious areas like outlets and switches, then insulate key areas like the attic, as they let out the most energy.
7. Do This: Plan Ahead / Not That: Make Rushed Decisions
Last-minute jobs nearly always cost more money, while planning in advance gives you time to shop around for the best options. Things like flooring require a bit of homework to compare, as remarkably similar products can be priced very differently -- so give yourself as much time as you need to avoid rushed decisions.
Investing in your home doesn't have to cost you a lot of money. Plan ahead, think it through, and do it yourself when you can to make your budget work smarter and last longer.
This article is commentary by an independent contributor. At the time of publication, the author held no positions in the stocks mentioned.