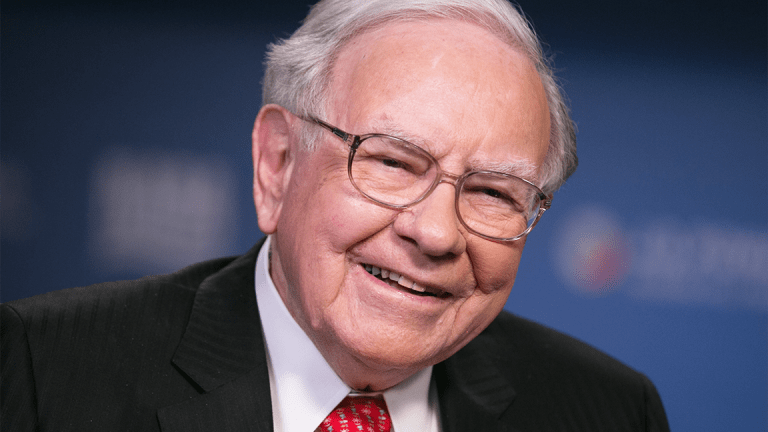 Publish date:
Warren Buffett's Truck Stop Acquisition Is Only Half the Story
The company has taken a large stake in Pilot Flying J and the market likes it.
The company has taken a large stake in Pilot Flying J and the market likes it.
Warren Buffett announced Tuesday that Berkshire Hathaway (B) - Get Report is taking a 38.6% stake in Pilot Travel Centers, which owns the Pilot Flying J chain. The chain is a truck-stop operator with 750 locations in 44 states. In 2023, Berkshire will acquire an additional 41.4% of Pilot's outstanding shares and become the majority owner.
By then, roadways across the country will be filled with Tesla's (TSLA) - Get Report autonomous driving electric trucks, according to Elon Musk. The Tesla CEO has a habit of over-promising and Tesla has a habit of under-delivering. So, while I am looking forward to traveling across the country in a spaceship, Buffett's more down-to-earth investing discipline has over delivered when it comes to long-term returns. And the weekly chart suggests that trend is right on track.
Over the last 52 weeks, Berkshire has outperformed the S&P 500 index by 9.2% and the Nasdaq Composite by 4%. Shorter term, Berkshire shares have outperformed Tesla shares by 17.9% over the last three months. The weekly chart shows the steady series of higher highs and higher lows the stock has been making since breaking out of a triangle consolidation in early 2016.
The highs have been marked by eveningstar candle patterns. These are three period reversal candles consisting of a large white candle, followed by a narrow opening and closing range candle, and completed by a large dark candle. It represents a transition in investor sentiment from bullishness to bearishness. The pullback periods have been marked by regressions to the rising 40-week moving average.
Berkshire shares are in a new up-cycle and there are no indications that it is overbought, at this point in time, and money flow remains positive.
The new acquisition to the Berkshire Hathaway family is an endorsement by Buffett of the future of the U.S. economy, similar to his 2009 purchase of Burlington Northern, and its current transportation system. At some point in time, when we are travelling through Hyperloops, perhaps Musk will announce plans to buy Berkshire Hathaway.
More of What's Trending on TheStreet:
Blankfein on Bitcoin: 'Folks Were Skeptical When Paper Money Displaced Gold'
The author is an independent contributor and at the time of publican had no positions in the stocks mentioned.