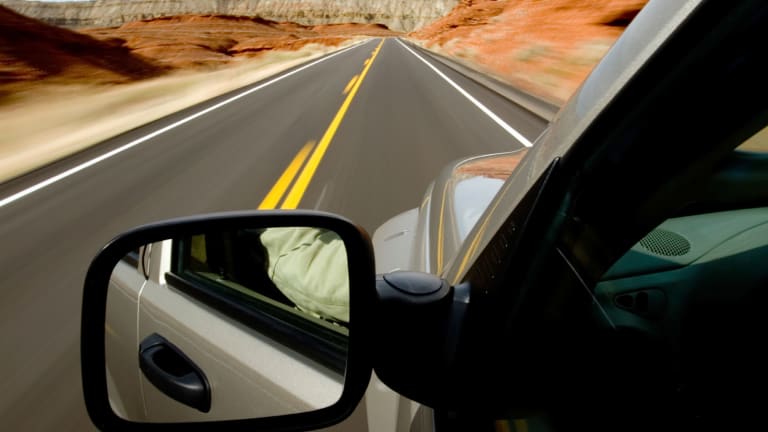 How to Budget for a Road Trip: 16 Tips
When it comes to taking a road trip on a budget, you need to plan ahead for certain expenses. Find out how with these tips.
A good road trip can be the vacation a lifetime, but it can also be pricey. It's important to map out potential costs before you embark on your journey. Find out how to budget for your road trip with these tips.
How to Budget for a Road Trip
1. Prioritize Your Destinations
This is the first and most important step to creating a road trip budget. When it comes to road-tripping, the world is your oyster. There are seemingly endless options for things to do and see, but you can't afford to do everything. You must know what you are most interested in experiencing during your trek and budget accordingly.
2. Know What's Important to You
Everyone has different needs for being comfortable and happy when traveling. For example, you may love staying in opulent hotels and could care less about what you eat, while another person may nix luxurious accommodations in favor of eating out more frequently. Prioritize what is important to you and allocate more dollars toward your most important items.
3. Plan Your Route
When it comes to road-tripping on a budget, don't just wing it. This is one of the top ways people end up overspending: they don't have a plan. Know exactly what routes you can take to avoid tolls and entrance fees, while maximizing your gas mileage. Also, be sure that your drive will take you close to cheap accommodation and areas that will have ample free entertainment. Having a detailed plan of your route and what you will do at each stop can also help you spend less on gas by aimlessly wandering through towns in search of activities.
4. Avoid Peak Times of Year
Some times of year it seems like everyone and their brother is on the road. Anyone who has driven to a distant family member's house for Thanksgiving can testify to this. Some of these times include summer weekends, Christmas, fourth of July, Memorial Day, and more. Aside from having to deal with crowds on the road, these high-volume travel days can be some of the most expensive times of year to go on a road trip. Toll prices can be higher, hotel prices can be greater, and gas prices can be inflated. Bonus? You don't have to deal with all of the traffic.
5. Prepare Your Car for the Trek

Make sure that your car is ready for your road trip. Aside from ensuring your personal safety, having a car that has been recently serviced will help you save money in a multitude of other ways. Ensuring that your tires are fully inflated will help you save money on gas. According to fueleconomy.gov, you can improve your gas mileage by 0.6% on average and even up to 3% in some cases by keeping your tires inflated to the proper pressure. Also, change your oil before embarking to keep your engine running properly. Be sure to factor all car maintenance costs into the budget for your road trip.
6. Learn Basic Car Maintenance
Even if you prepare your car for a road trip ahead of time, accidents can happen. Understanding how to perform basic car maintenance -- like changing a tire -- can save you plenty of dollars. Rather than getting an expensive surprise repair, you can simply do it yourself. Of course, if you have a roadside assistance program that comes with your car insurance package or credit card, then definitely take advantage of the services when needed.
7. Rent Smart
If you don't own a car or have a car that's not ready for a long road trip, you will need to get a rental. It's no secret that renting a car can be expensive. To save on your rental, pick the least expensive vehicle that you can -- depending on how much luggage you have, how many passengers will be joining you, and what kind of activities you'll be doing on your road trip. Don't spring for fancy upgrades. It's also generally less expensive to rent cars from rental companies that are located in neighborhoods rather than airports. Before renting, research any discounts that might be available to you through work, or through memberships like AAA and Costco (COST) - Get Costco Wholesale Corporation Report . Some credit cards also offer extra cashback for travel-related purchases, so if this applies, be sure to apply your rental costs to that particular card.
8. Consider Alternative Accommodations
Hotels can take up a large slice of your road trip budget -- even if you're just staying at a cheaper place. Luckily, there are many alternative accommodations that can help you save a few bucks in your budget. Airbnb often provides cheaper alternatives to traditional hotels, especially outside of major cities. If you're open to sleeping in a tent, scope out some campgrounds along your route. This can be a huge money-saver when it comes to both accommodations and food. After all, who doesn't love breakfast cooked over an open fire? 
9. Find Hotel Discounts
If you do plan on staying in a hotel for part of even all of your road trip, don't book on a whim. Carefully research every option in each pit stop on your trip. Find out which hotels offer the best rates and dig for discounts when you can. Like with a rental car, the company you work for may offer discounts. Some credit cards also offer cash back or certain benefits for travel-related purchases, so take advantage of these when you can.
10. Take Food With You
If you visit a restaurant or fast food joint for each meal a day, your food expenses can rack up quickly. In fact, this can easily be one of the most expensive aspects of road tripping. Keep a stock of food in your car that you can eat, along with non-perishable foods that are easy to make at your accommodations of choice. If you prefer to carry some perishables along the way, bring a heavy-duty cooler along for the ride. This will save you a significant chunk of change.
11. Plan Your Restaurant Stops
If you do plan on stopping at some restaurants along your route, make sure that they are unique and truly signify the area you're traveling through. This will give you the best "bang for your buck" in terms of experience. It's best to identify these stops along your route ahead of time.
12. Know Where the Grocery Stores Are
If you don't want to pack all of your food for the entire road trip, identify where the nearest grocery stores are along your route. Be sure to identify which grocery stores are pricier than others so you can shop smart. For example, if you are driving down the east coast, plan to stop in Delaware -- which doesn't have sales tax -- for a grocery run. If you don't have any special dietary preferences or restrictions, avoid higher-end grocery stores where you might be charged a premium. Planning out your grocery store runs strategically will give you some extra wiggle room in your road trip budget.
13. Avoid Big Cities
When you can, avoid large cities during your road trip. Most major cities have significantly higher costs of living than their surrounding areas, which means that accommodation, food, entertainment, gas, and more will all be pricier. If you want to visit a major city or two along your route, consider budgeting to see a few city highlights and then stay overnight outside of the city in a cheaper suburb. This can help you see what the city has to offer, without burning through your budget. You can also do some research in advance on what kind of free activities and events might be happening in the city as you're passing through.
14. Follow the Speed Limit
Following the speed limit is a great way to save in a multitude of ways. First off, the more you speed, the more gas you will use. If you go from driving at 70 mph to 80 mph, you will not get to your destination significantly faster, but you will burn more of gasoline. Using cruise control can also help you save gas. Bonus? Following the speed limit will help you avoid getting a speeding ticket, which can be a hefty unexpected cost.
15. Carry Cash
Be sure to carry around a little bit of cash for emergencies, especially when it comes to tolls. Sometimes computers may go down at toll stations with no alternative. Some toll stations only accept cash. This can help you avoid unexpected fines along the way. While it's always nice to have cash on hand for emergency scenarios, don't carry around too much.
16. Avoid Entrance Fees
If you are driving through some national parks or similarly beautiful natural areas, you will need to pay an entrance fee to reap the benefits. You may want to avoid these areas altogether on your route if you're on a particularly tight budget. Sometimes paying the fees can definitely be worth the beautiful views and once-in-a-lifetime experiences, but be sure to account for these fees ahead of time. In the case of national parks, you may also be able to find a smaller, state or privately-operated natural reserves nearby that offer similar scenery at a fraction of the cost. If you want to see multiple National Parks along the way, consider getting the National Park pass. You pay a little more upfront, but will ultimately end up saving more on entrance fees.