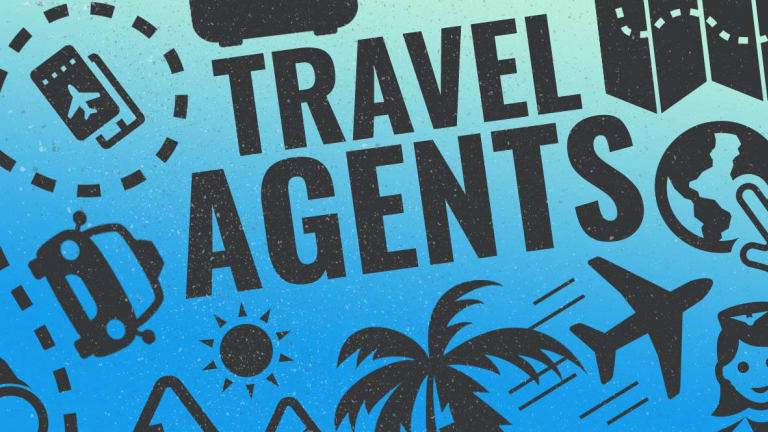 How to Become a Travel Agent in 4 Steps
Travel agents don't just help their clients see some of the most beautiful spots in the world, they get to see it for themselves as well.
The job of travel agent sounds like something of a relic. In the age of the internet, where travel destinations are a click away, do travel agents even exist?
As it turns out, they do. The job outlook for a travel agent is, admittedly, kind of bleak. According to the U.S. Bureau of Labor Statistics, from 2016-26 the number of travel agent jobs in America is expected to decrease by 12%, or 9,500 jobs.
Still, this isn't set in stone. There's still a contingent of people who prefer the personal element of a travel agent, not to mention having someone to do the work for them instead of doing everything themselves. It's also a potential career path for those looking for something that doesn't require too expensive an education.
So, how does one get started on becoming a travel agent?
How to Become a Travel Agent
Generally, a high school diploma is the base requirement prior to travel agent education for becoming one, though a relevant bachelor's degree can certainly provide an advantage against other competitors. A background in sales or customer service could be helpful as well.
Before you become a travel agent, though, you have to know what you'll even mean when you refer to yourself as such.
1. Decide on What Type of Travel Agent to Be
There's more than one type of travel agent, and knowing which route you want to take with your career can help you better understand what you'll have to do. This can mean deciding if you want to specialize in a specific area of the world, which would mean better familiarizing yourself with the culture and destinations. Are you interested in being a travel agent for those trying to be more thrifty with their vacation? You'll need a firm understanding of budgeting and where to find savvy deals.
There is also the matter of whether you're looking to be a leisure travel agent or a corporate travel agent. Leisure travel agents are perhaps more of what is commonly associated with a travel agent, selling vacation packages to individuals, families and groups. Corporate travel agents, on the other hand, focus on making travel arrangements for businesses and the employees attending work conferences.
2. Education: Certificate and/or College Degree
These education choices, while optional, are beneficial both to having an advantage in obtaining job interviews and in gaining important experience prior to actually entering the field.
Regarding a college degree, there isn't necessarily a "travel agent" bachelor's program for one to take, but a program that shows that you have an understanding of one of the more crucial elements of the job. Some college degrees are more directly related, but others can be highly relevant. These majors and programs can include:
Travel
Tourism
Business
Business Administration
Economics
Hospitality
Admittedly, some of these programs at four-year universities can cost quite a lot. Many community colleges, technical schools and vocational schools also offer travel planning education.
In addition, there are some certificate programs for those with limited experience to gain more. The Travel Institute, which offers education and testing on travel agency, offers the Travel Agent Proficiency test, or the TAP test, to test your basic knowledge. The test costs $95 to register for but is also given at the end of many entry-level programs from The Travel Institute.
3. Determine Your Preferred Work Environment and Gain Experience
One other thing to consider when figuring out your game plan is whether you want to work within a travel agency or take on the risk of starting your own travel agency. Someone with a business degree interested in travel may feel inclined to start their own business, but beginners may also be more inclined to find somewhere with a support system to develop their skills first.
Utilize the experience you have in getting the job, or if possible attempt to gain more. Degrees and certificates can go a long way, but what about actual travel experience? If you've already determined what you want your niche to be when it comes to travel, it helps to have experience there. Want to be specialized to one area of the world? Having already visited there is a big advantage. Looking to be a cruise-specific agent? It would be a nice boost to be able to mention all the experience you've had on cruise ships in an interview.
Once you get your foot in the door at an actual travel agency, it's simply about accruing experience at the beginning of your career. Agencies offer on-the-job training for industry-specific things like computer programs. For a career where the only basic requirement you have to half is a high school diploma, a lot of it is learning by doing.
If you're looking to start your own agency, whether as a newcomer to the field or an established agent, you'll need to research the requirements your state has for agencies. For example, if you wish to start a travel agency in California, Florida, Hawaii, Iowa or Washington, you'll need to register with the state department first. These and other states have their own sets of rules for travel agencies, so make sure you give those rules a thorough reading.
4. Get Continuing Education and Consider Certification
In the world of travel agents, continuing education is important to stay up-to-date on technology, as well as new emerging information and trends regarding travel. Keeping up is a must if you wish to maintain success in the industry.
Certification is not required as a travel agent, so if you're looking to save the hundreds of dollars courses and programs for them cost, you don't need to take them. Those who can afford it and are looking for a way to advance their careers, though, may be interested in looking into it.
Those with a year or more of experience in the travel agency industry are eligible for The Travel Institute's Certified Travel Associate (CTA) program, for example. Covering 15 different areas of study, the program costs $399 in online form and $499 in print form. The Travel Institute also offers other programs, like the Certified Travel Counselor (CTC) program, for those with a more advanced career (5+ years of experience required).
What Does a Travel Agent Do?
Saying that a travel agent "books vacations" is very much a simplified explanation of what the job actually entails. Travel agents, in addition to having an expert knowledge of the world areas and destinations they book people on, get to know their clients and develop a sense of what they in particular would enjoy and can afford. A couple looking for honeymoon destinations wants something different than a family of four. Good travel agents aren't just salespeople, they build relationships.
Of course, the salesmanship element is crucial. Travel agents sell their clients on what they feel is their ideal vacation, and often will work to leverage their connections in the tourism world to get their clients a better deal. This can be more expansive of a task than one may realize. Vacations aren't just for lounging around, after all; you need to sell your clients on the right restaurants, attractions and excursions too.
Once a travel agent has convinced their client of their destination and get the details hammered out, it is their job to arrange for everything. Book the hotel or resort, the excursions and anything else part of the vacation package. You should also be acutely aware of the weather and environment at the time of vacation, and have back-up plans ready to go for your client if something arises.
This is all a lot of balancing, so hopefully you're good at spreadsheets. You're balancing the client's budget and time all at once.
Visiting locations is itself an extensive process. Building relationships with hoteliers, resort owners and other business people in the area is key, as is going to the establishments to see what you personally think would be a good excursion to recommend to your clients.
What Is a Travel Agent's Work Schedule?
Most travel agents, be they in an office or at home, work full time. But in many ways it can turn into a 24/7 job. Clients can sometimes see travel agents as part concierge, part financial adviser, and if something goes wrong, you may be the one they contact - regardless of the hour.
Booking vacations for your clients during peak travel times and seasons, especially if you're successful enough to have a lot of clients, can also mean a lot of long hours beyond the average 9-to-5 day.
How Much Do Travel Agents Make?
Travel agents generally make a lot of their money from commissions. According to the BLS, as of May 2017 the mean annual wage for travel agents was $40,840, while the median was $36,990. Travel agents in the top 10th percentile made upwards of $62,320.
The state with the highest mean annual wages for travel agents was Nevada, home of Las Vegas, at $56,220. California, with over 8,400 jobs, was the state with the highest employment level.