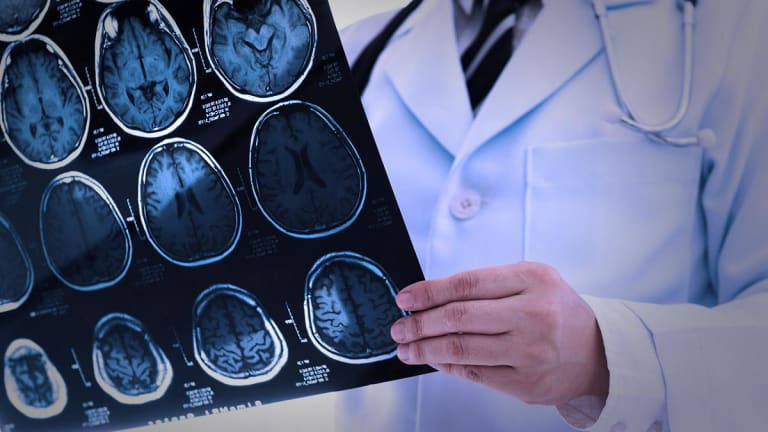 How to Become a Physician Assistant: What to Know
To become a physician assistant, you'll need a master's degree, hours of clinical rotations, certification and a license. Here's what you need to know about getting all of these.
Interested in becoming a physician assistant? It's easy to see why. Being a PA means doing important work, helping people who really need it, and as an additional perk, making a lucrative annual salary.
There's a major need for physician assistants in the United States, and an impressive expected career growth. It's also, however, an occupation with a lot of competition and one that requires extensive experience. It also means a career that requires consistent  education, no matter how long you've been working.
If you're willing to put in the hours and the labor, though, you can end up with an incredibly rewarding career as a physician assistant. Here's what you need to know about becoming a PA.
Do You Need a Master's Degree to Be a Physician Assistant?
Yes, obtaining a relevant master's degree is required in order to become a physician assistant.
According to the Physician Assistant Education Association, or PAEA, there are currently 226 accredited master's programs for aspiring PAs in the U.S. They have been accredited by the Accreditation Review Commission on Education for the Physician Assistant, ARC-PA. Most of these are 2 or 3-year programs, and 214 of them utilize the Central Application Service for Physician Assistants, or CASPA, a program where prospective students for physician assistant programs can apply to multiple programs at once.
Find a good program local to you. There are currently 7 accredited physician assistant programs in Texas, 15 in California, and 20 in New York.
Getting your physician assistant education means a rigorous combination of coursework and clinical hours. The specific courses of the curriculum may vary from school to school, but common topics include:
Anatomy
Physiology
Pharmacology
Clinical Medicine
Ethics
Neuroscience
You'll need to check the curriculum of the universities you're interested in to see what else their program offers. New Jersey's Seton Hall University, for example, has an Electrocardiography course, and Texas Tech's first-year spring semester includes a course on Pediatrics.
After intense coursework, students do clinical rotations. Over 1-2 school years, they receive hands-on experience in several specialized departments to help get more comprehensive general medical experience. These rotations often involve internal medicine, emergency medicine, pediatrics, obstetrics and women's health, psychiatry and surgery.
Physician Assistant Program Requirements: Bachelor's Degree
As so many physician assistant university programs are master's programs, generally a bachelor's degree is required for you to even apply to the program.
While they don't require students to have had a specific major for their bachelor's, there are a lot of common prerequisite courses you'll have to have completed prior to admission. These courses pertain to biology, chemistry, microbiology, human anatomy and physiology.
In addition to a general GPA minimum requirement, there is often also a science GPA minimum you'll need to have achieved.
Physician Assistant Program Requirements: Healthcare Experience
While not always a requirement, some programs require you to have prior experience in the healthcare industry for admission. This makes physician assistant an intriguing career prospect for someone several years out of college, especially if they've already been working in the field. It's also good for those fresh out of their undergraduate studies if they've done extensive volunteer work.
Check your local programs for requirements. Drexel University in Pennsylvania, per their website, requires 500 hours of documented hands-on experience with patients in a volunteer or paid setting. If you have this sort of hands-on experience, such as being an emergency medical technician, that's EMT, or paramedic, it can give you a major advantage in getting into a program, even if it's not required. If you don't have the experience, it may be something worth looking into.
Are There Online Physician Assistant Programs?
Online programs may be difficult to find; even with online courses, you'll need in-person clinical rotations to complete your studies. However, for those in need of flexibility for the courses themselves, there are some online programs available.
One particularly prestigious university that offers online PA courses? Yale. Its program in the School of Medicine involves online courses, in-person rotations and immersions - five-day simulation experiences on the Yale campus.
Details will differ depending on the university; they won't all require visits to the campus like Yale. Reach out to universities near you with physician assistant master's programs and ask about whether they have online programs and what they entail. For someone looking for flexible education that lets them still have a full-time job, the right program could prove very helpful.
Becoming Certified
The education needed to become a physician assistant is thorough and exhaustive, fitting for a job that demands so much. Once you've completed your program, the next step should be to look into certification. You'll need these certifications in order to practice as a PA.
Physician Assistant National Certifying Exam
First, you'll need to take the Physician Assistant National Certifying Exam, or PANCE. You are eligible to take the exam if you graduated from an accredited program, and you cannot apply to take it until 90 days prior to when you're expected to complete your program. Once you apply, you will receive an acknowledgement email that gives you a time frame of 180 days in which you are able to take the exam.
Payment must be given prior to taking the exam, and the cost is $500 according to the National Commission on Certification of Physician Assistants, NCCPA. The exam itself lasts 5 hours, with 300 multiple-choice questions broken into five 60-minute blocks of 60 questions. Exam takers are allotted 45 minutes of break time between blocks to manage any way they choose.
The content of PANCE is primarily medical, with a small set of questions relating to professional practice. The medical questions are divided into categories that, combined, make up a thorough generalized knowledge of medicine and anatomy.
In 2017, 95% of the exams administered resulted in a passing grade.
Physician Assistant State License
Once you have successfully passed your exam, you will need to get licensed in the state in which you wish to practice.
All states require that you successfully graduate from an accredited PA program and have passed your PANCE to become licensed. Many states, for your initial licensing, require your certification with the NCCPA to be up-to-date, so it's important to apply for your state license as soon as possible after you have passed your exam and become certified.
Physician Assistant Continuing Education
You require continuing education in order to be able to consistently practice medicine as a physician assistant.
PAs are now on a 10-year cycle upon certification. Within these 10 years, physician assistants must log 100 credits of certified medical education (CME) every 2 years. At least 50 of these hours must be defined as "Category 1 CME" by the NCCPA, which is any education that pertains specifically to the skills and understanding of medicine directly related to the work of a PA.
You will also need to get re-tested before the 10-year cycle ends to maintain certification. PAs in the 10-year cycle become eligible to take the Physician Assistant National Recertifying Exam, PANRE, in the 9th and 10th year of the cycle. Whereas the PANCE is a 5-hour, 300 question exam, PANRE lasts 4 hours and is 240 questions. Exam takers still get 45 minutes of allotted breaks between the hour-long blocks of 60 questions.
What Does a Physician Assistant Do?
The role of physician assistant is a versatile one that allows you to take on a lot of responsibility. PAs have the ability to conduct a physical, order diagnostic tests, diagnose conditions and prescribe medicine. All the generalized education and experience allows PAs to work in hospitals, but they can also be found in specialized places like nursing homes and pediatric offices.
Physician assistants work in tandem with doctors; depending on the office and area in which they work, they may be taking on even more responsibilities. This is especially true in rural areas lacking in other medical professionals.