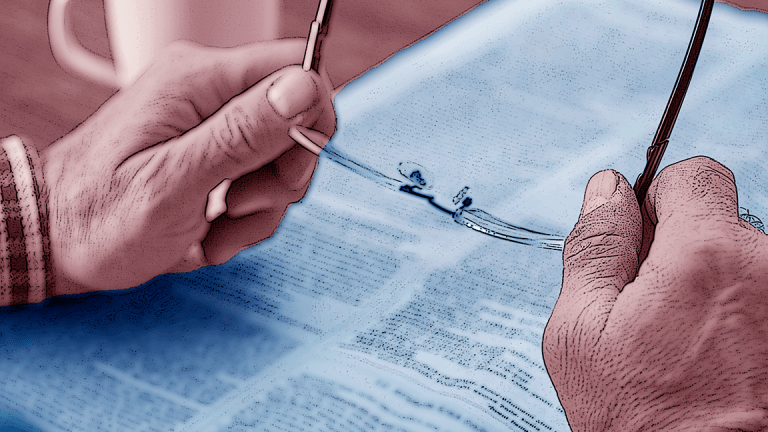 How to Become a Notary in Six Steps
Becoming a notary can be a lucrative opportunity - here are the six steps that you need to snag a notary job, from figuring out qualifications to finally taking the oath.
Learning to become a notary can be a rewarding side job, or a good full-time job, depending on how much time you want to spend being a notary.
A notary is a document-approving local government official answering to his or her home state's secretary of state. A notary's job is to officially record the signing and state approval of key public documents, like mortgage documents, contracts, wills, deeds, powers of attorney and prenuptial agreements, among other important documents.
A notary acts as a state's officially designated witness that the document signee is legitimate, and is officially recognized as legal and credible with the state government. Like virtually all government officials, a notary is expected to be impartial in all matters before the state, and may not discriminate against anyone with business before the state due to race, religion, gender, political persuasion, sexual orientation or other protected social class.
Demand is high for public notaries, as studies show that there is only one notary for every 72 U.S. residents.
Six Steps to Becoming a Notary
While state-by-state rules vary, you can count on having to clear the following hurdles to become a notary.
1. Make sure you qualify 
Meet all of your state's notary obligations. To become a notary in most U.S. states, you'll need to be at least 18 years of age, and you must be a legal resident of the state where you reside. Having a criminal record of time spent in jail and/or a fraud conviction will work against you in most states and you must be able to speak English to qualify as a notary.
Once you clear those hurdles, in general, you'll need the following items completed.
You'll need a valid driver's license to apply to be a notary.
Make your employment record available for review.
Have a surety bond in place (also known as a notary bond, a surety bond is needed to protect consumers from financial or legal harm if you make a mistake as a notary. Bond amounts differ from state to state, with an approximate range of between $5,000 and $25,000. You won't pay the full amount of the bond. In Florida, for example, you'd pay only $75 for a $7,500 surety bond.)
2. Complete your application fee
You'll need to fill out the application thoroughly and accurately and pay the mandatory notary state filing fee. In general, state notary application fees are available at your secretary of state's office or website, where you can get a downloadable application. Use your full legal name throughout the notary application process. Fees vary, but you can expect to pay around $10 to $60 to apply for a notary fee ($10 is the fee in Colorado and $60 is the fee for doing so in New York, for example.)
3. Complete any necessary education or class work
To become a notary, you'll likely need to complete a notary class, and in some states, pass a state-mandated notary test. Increasingly, states are allowing notary applicants to take those classes online. The classwork specifically covers the area you'll need to master, under your state's notary laws, to pass a state notary exam. Classwork usually takes 3 to 6-course hours and you can expect to pay between $100 to $200 for course training.
4. Submit to a background check
Not every state insists on a background check, but many do. With impartiality, trust and credibility needed to become a notary, a background check lets companies, organizations, citizens and government officials know you're clear of any legal issues or other issues (like bankruptcy or industry bans) that could put your notary application in peril. Background checks are usually conducted by third-party screeners and take a week or two to complete. 
5. Get the Tools of the Trade
Once you've been notified you've met all the state's obligations for becoming a notary, it's time to get two important items - a journal to record the notary work you perform (some states require such a recordkeeping function) and a notary public seal, which you'll stamp on any paperwork you notarize. Expect to pay about $10 for a good journal, and between $20 and $40 for a notary seal.
6. Take Your Oath
To officially become a notary, you're required to take an oath of office. The oath is usually given by the local county clerk's office, and you'll likely have to take the oath in person - handwritten oaths or oaths via telephone, fax or email usually aren't considered legitimate, although it's worth checking with your secretary of state's office first. After you give your oath, you'll need to produce your surety bond to your county clerk's office. After that, you're officially a notary and are all set to start performing your duties.
The entire process for becoming a notary takes about six weeks to complete, as your state checks your coursework and testing, runs a background check, and handles all your application paperwork.
As for the duration of your notary post, that, too, differs from state to state. While many states have notary terms of eight years, others opt for shorter terms of four years, and several go as long as 10 years.
Why Become a Notary?
Becoming a notary has its advantages - and then some.
Good pay
Since notaries are in high demand, the pay for becoming a notary can be decent. Most states set their own notary pay schedules, but by and large, notaries can charge $10 per signature, plus travel, business supplies, and legitimate expenses. For larger, more complex documents, like a mortgage contract, notaries can charge substantially more for their services.
It looks good on your resume
Becoming a notary adds luster to your professional resume, as it becomes a de facto stamp of approval from your home state that you are in good standing, and are trusted to act on behalf of your home state, its residents, and on behalf of notary clients.
You're in demand
Becoming a notary is good for your career. Notaries are in high demand in cash-strong industries like banking, law, government and healthcare, to name a few. Plus, your own company will place a strong premium on having an actual notary on staff - the more you bring to the table, the more your company will likely pay you.
You'll set your own schedule
As a notary, you can largely work when you want. After all, document signees are coming to you - as a notary, you're not going to them. Increasingly, notaries are allowed to conduct their business digitally, in the safety and comfort of their own - day or night.
Learn more about becoming a notary at the American Society of Notaries website. The site includes the process for becoming a notary in all 50 states.