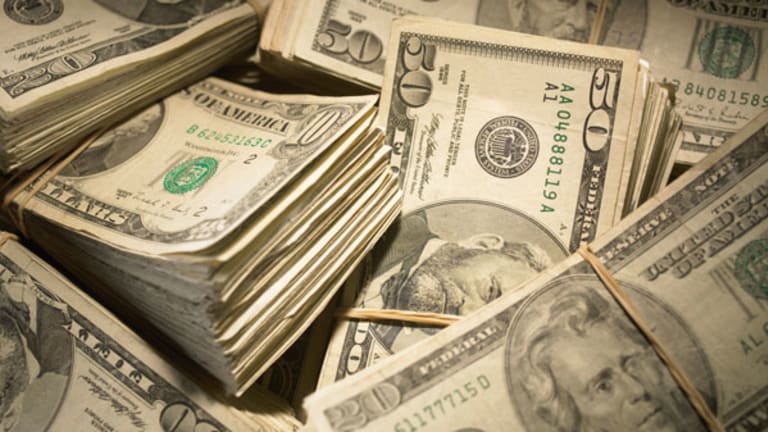 NEW YORK (TheStreet) -- Winning cultures like those at Apple (AAPL) - Get Apple Inc. (AAPL) Report and Starbucks (SBUX) - Get Starbucks Corporation Report are considered anomalies in corporate America. Lindsay McGregor, co-author of Primed to Perform, said those types of high-performing work environments should be the norm, not outliers.
"These companies realize that in today's world, where there is lots of volatility, lots of complexity and the younger generation is much more vocal about working in lousy cultures, you have to proactively manage your culture," said McGregor.
According to McGregor, there is a science behind every culture whether it be terrific, mediocre or toxic. McGregor and her husband slash co-author Neel Doshi used analyses of thousands of studies on human behavior derived from their proprietary total motivation survey in order to lay out systematic and sustainable approaches that any organization can use to build a high performing culture. Or transform an existing one.
McGregor said motivation is at the heart of any company's performance. She said when work is done for the love, outcome or developmental benefit of it as opposed to emotional or economic reasons, people are better able to execute their plans. Furthermore, she said motivated employees are able to skillfully diverge from a game plan when something unexpected happens.
McGregor spent weeks studying Apple's stores and found that its employees exhibited high levels of total motivation because managers do not use fear and emotional pressure to motivate employees. As a result, she said Apple's stores produce more sales per square foot than any other retailer in the United States, including Tiffany (TIF) - Get Tiffany & Co. Report .
"When people use the right motives it creates far higher levels of customer experience and bottom line performance," said McGregor, adding that compensation proved not to be a strong factor at all in employee motivation.
Having a charismatic CEO with a strong vision like Steve Jobs or Howard Schultz at Starbucks also helps elevate the spirits of employees, thereby preventing inertia from setting in. In the book, McGregor explains how Schultz tells his employees that an enduring company is built on more than simply profitability, it has to be based on its people and customers.
That said, McGregor said the tenets of total motivation still apply even if a "mere mortal" is running the show.
Finally, McGregor said a company's stock price does indeed correlate to a company's culture. And it can in fact be measured using her system.
"Total motivation really predicts the ability of your company to adapt in the long term," said McGregor. "If you are putting together a portfolio, probably not for next week but in the medium to long term, those companies with higher total motivation are going to be more able to adapt in a world that is increasingly volatile and complex."